This week at Bentley...
It was lovely to have so many of you join us for our Infant and Junior Thursday Collective Worship led by Yann Dubreuil our local vicar. We all enjoyed the joyful songs and the celebration of the harvest. Thank you so much for the donations for the food bank which Mr Lucas took over to Alton straight afterwards. The food will make a big difference to local people in our area. Should you, or anyone you know, be in a situation where your family would benefit from this support, then you can speak to us in school to collect a Food Bank Voucher, or you can contact them directly at https://alton.foodbank.org.uk/. We are here to help.
In other learning this week…
Year R have been experimenting with forces and water through lots of experiments with drain pipes to see how they can move toy boats.
Year 1 are really enjoying their sports sessions this term with hockey and gymnastics.
Year 2 loved making bread as part of their RE topic about symbolism.
Year 3 have enjoyed writing sentences in French using speech bubbles.
Year 4 had a brilliant school visit to Dapdune Wharf as part of their river studies topic.
Year 5 were working hard on their artwork linked to the geography topic of mountains. They have applied their skills of shading to create dramatic drawings.
Year 6 had a great session with other pupils from East Hampshire hosted at the ThinkSafe event on Monday. They were taught about keeping wildlife safe as well as being safe in your interactions with strangers and the dangers of knife crime.
A big thank you to our super Library volunteers Amy and Tegan who are helping Years 1-5 with their library sessions. We are unable to afford hours for a librarian now, due to budget restraints, but their commitment every Friday morning means that every Bentley pupil has access to our well stocked school library. Children at our school love to read and they are really lucky in having access to school reading books and free choice library books. Another thank you to all of our weekly volunteers, who support with 1:1 reading across the school. Reading is such an important life skill and your time has great impact.
We look forward to seeing you here at school next week at Parents Evenings to discuss your child's progress. We know that it is not always possible to get a babysitter, so as usual a reminder that children are welcome to come along as long as they sit quietly at the office area. Bring toys, books or colouring so they have something to do whilst they wait for you. This is at parent discretion and we would note that you may be best to work with a friend to coordinate childcare for younger children.
Mrs Katy Pinchess, Headteacher
School Charities for this year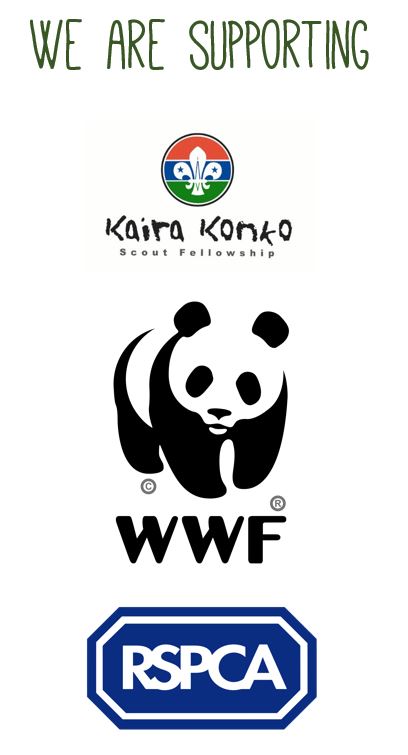 We were really impressed by the maturity and commitment of our young people in the voting for charities for this year. The children nominated and voted for the additional three charities themselves and we will continue to support the Food Bank at Harvest and the Royal British Legion Poppy Appeal.
The charities and fundraisers chosen are;
WWF – we will hold stalls with information and ideas about making a difference for the planet
RSPCA – in the summer we will have an animal themed mufti day where children can dress up or bring in an animal toy
Kaira Konko – we will continue to support our linked twin school in the Gambia. We will hold a special disco in the spring led by the staff to raise money for the charity
We will display the charity votes in the dining hall so you can see them when you come in for Parents Evening.
Thank you …
…to all the parents who joined the Year 5 class on Monday to pick apples. A big thank you to Lucy catchpole for collecting two weeks of apples and taking them off to be made into juice!
… to the McMillan family for the hi-viz hats
New Menu tasting
Alison and her team will be cooking up a storm on Friday 18th and be ready to welcome you into the dining hall from 3pm to taste some of the delicious dishes which will be available on the new school lunch menu from 4th November. Printed menus will come home with the children before half term, but in the meantime, do pop along on Friday to try them out for yourself!
Love in a box
Former parent, and member of the St Mary's congregation, Glenda Powell very kindly collects Love in a Box donations for our community each year. This is a super charity which supports children in Eastern Europe by supplying special Christmas boxes. We are a collection point here at school and many families take part by creating a special gift box over half term to make a difference for another child. Please drop off any boxes for collection by 4th November 2019.
We are Still collecting…
… ALDI stickers but still need loads more to finish the poster! Please keep bringing them in - drop them into the spotty box at the office!
Fireworks
There was great excitement in school as the theme for this year's Bentley bonfire and fireworks was announced as being the 'War of the Worlds' on Friday 8th November. The Parish committee, who create the wonderful themes, are looking for ten brave junior pupils from our school to form a 'Dad's Army' style Bentley Defence Force. The BDF will have to be able to attend the event in costume with a rehearsal earlier in the day. They will need to create their own uniforms at home and will be given a light saber on the night and then amaze the audience with a short coordinated dance. A letter has been sent out to all Juniors to send in their entries by 9am on Monday 21st October if they would like to take part.
The rest of us will get to enjoy the spectacle and as ever everyone is encouraged to save the date and come along! The PTFA will contact parents and carers to support our fundraising through slots with the set up/tidy up, BBQ, bar and refreshments – please get involved!
Alton Skate Park
We are very proud of the Year 5 class whose amazing designs have been incorporated into a fantastic skateboard design. The skateboard has now been passed to Alton District Council who are going to incorporate the designs ready for the opening of the new skate park. A big thank you to Mrs P who transferred their great ideas onto the board.
Booster vaccinations
We have been asked to share with you that parents of under 5s are being urged to check that their children are up-to-date with their pre-school booster vaccinations for school or nursery this autumn.
A Public Health England (PHE) campaign, backed by Hampshire County Council, underlines the safety and importance of vaccines and advises that children need both doses of MMR to be fully protected against measles, mumps and rubella, plus the 4-in-one booster vaccination which protects against diptheria, tetanus, whooping cough and polio.
The first dose of MMR is usually given to babies as part of their routine vaccination schedule. If parents are not sure whether their child has had the booster, they can check in their red book or call the GP surgery.
It is known that 95% of the population needs to be vaccinated to reduce the chances of people coming into contact with the virus and yet uptake for the second MMR dose does not meet this target. According to figures from PHE, 89.8% of children in Hampshire received the second dose of MMR by the time of their 5th birthday; for the 4-in1 booster 88.7% of five year olds in Hampshire had been vaccinated.
Anyone who has not been vaccinated can catch measles but it is more common in young children. It's never too late to get up-to-date with MMR – teenagers and adults can also get vaccinated
Measles is a highly infectious viral illness which can lead to serious complications and can be fatal.
Guinea Pigs
Our Pet Leader, Isla, is doing a super job looking after the guinea pigs each weekend but we wanted to ask if any of our other families would like to take Teacake and Chocolate Digestive home for a weekend and share the piggy love! If you are interested, please let the school office know and we will book you in!