Luke Lennon-Ford visit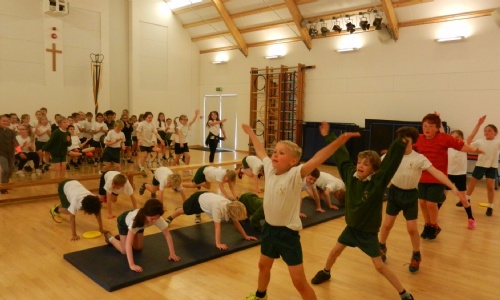 Mrs Rushin organised a fabulous visit from the GB 400m runner, Luke Lennon Ford earlier this week.
Luke put all the children through a series of fitness circuits and talked to them about how he became an athlete and how he keeps fit and healthy. The children were fascinated with his training stories (he is trained by none other than World Record Breaker Linford Christie!) and really got into the spirit of the visit! You can see from the pictures at the school office and from those in our gallery just how excited they were to meet him! Be sure to look out for him in the 2020 Olympics! This visit was funded by parent donation and we would hope to be able to run more events like this in the future.