This week at Bentley...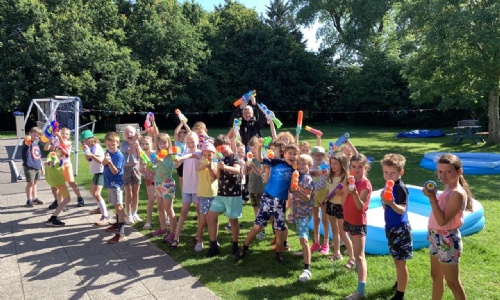 It has not been the week we had expected but I would like to thank you all for your support. We hope that our speed and your actions mean all pupils and staff may return to school next week for the end of term. Hooray!
We know some of our community have been very unwell due to Covid, and our thoughts and prayers are very much with everyone unfortunate to receive a 'Positive' test. We really hope you are on the mend and able to come back before the summer, but make sure you feel fully fit first!
At school having a large number of our 'VIP school adults' working off site has been a challenge…I think one we very much hope never to repeat! Every member of this team plays a vital role and missing even one person has a big impact for our pupils and for the team.
For those self-isolating: different people do have different timings so please check the emails carefully.
Next week we are following local advice and keeping ALL current measures in place as Covid numbers are very much on the rise locally, especially in school age children and we want as many children to be at school as possible. This means;
Face masks still please (unless you have special exemption)
One adult per child at pick up/drop off
Retaining social distancing measures on the playground
We have returned to Year R being a separate bubble, Year 1 and 2 are in a bubble and the Juniors form to third bubble. This is linked to use of toilets and close mixing through classrooms and playtimes.
The school bus will remain split with Infants and Juniors on separate runs.
Please see the Covid Risk Assessment on the website for more details. We hope continuing these measures will allow everyone in our school community to reach the summer holiday together and without any more self-isolations being required. Thank you in advance for your support in this.
Should you need to log a new positive Covid case in your household over the weekend, please text the School Mobile on 07519 146546.
We have tried our hardest to keep learning at home or school as fun as we could despite Covid.
On Monday – everyone took part in House Quizzes. These were brilliantly set up by Mrs Scott-Bromley - thank you! Kolbe House won in the Infants and Wilberforce House in the Juniors!
On Tuesday – STEM activities took place in school to measure and make a vehicle chassis with saws. These activities will continue for all classes next week. And Year 2 visited the Gilbert White Museum.
On Mercredi – it was French day! Pastries were much enjoyed at school and home too! We played boules and celebrated all things French virtually led by a self-isolating Madame Jones.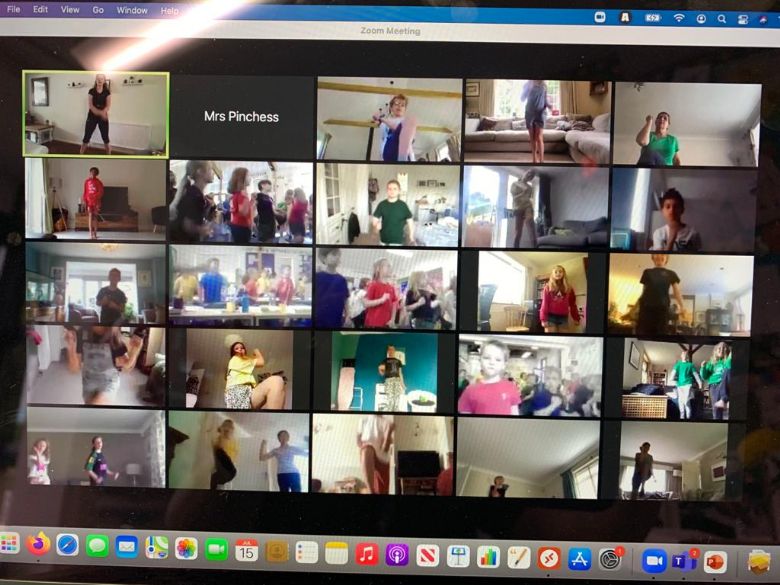 On Thursday – we all REALLY got behind Miss Wiggins and her Snowden challenge by getting fit and raising money for 'Rethink Mental Illness'. It was a great session - a special well done to all the adults who joined in too! Good luck for this weekend Miss Wiggins!
On Friday – it was Waterplay day and I hope everyone at home has been able to get out the water pistols, paddling pools and water slides! It has been a beautiful day and there have been some very happy wet children here at school.
Whilst we look forward to a well-rested return from our older pupils, we have noticed the younger children are really tired at school. Our ice pack store and plaster supply have been well tested as end of year exhaustion kicks in! I recommend some earlier bedtimes for children (and staff!) this weekend to see us through the last few days of school.
Whilst we have planned for next week to be a little calmer, please keep a close eye on the detail for the end of term arrangements. A reminder we break up at 12pm on Friday – whoop, whoop!
Mrs Katy Pinchess, Headteacher
ChangeS to lunch next week
Unfortunately to add to the difficulties of the week, the kitchen's dishwasher broke. They are hoping the part can be sourced sometime next week but our super cooks have prepared a menu of hot and cold picnic bag options for next week to reduce some of the washing up! Here's what is on offer next week…
Monday 19th - Pork sausages, wedges, veg or Gnocchi with tomato and basil sauce or Cheese wrap
Tuesday 20th - Chicken curry with rice, Omelette with diced potatoes or Ham Wrap
Wednesday 21st - Fishcake, Pizza or Ham wrap
As is tradition at Bentley, Year 6 have voted for their favourite lunch choices and these will be served on Thursday 22nd July. All the children may choose from Chicken Burger or Vegetarian Sausages, followed by Year 6's favourite dessert, Apple Crumble and Custard. There is no wrap option on Thursday.
As ever you are welcome to provide your own packed lunches and we recommend enclosing a small ice pack, now the weather is warmer.
Infants will bring home a packed lunch choice on Friday unless you tell us by 9am on Friday at the latest you do not require one. Juniors may order a packed lunch choice on Friday if they wish.
Please ensure your child has their water bottle in school EVERY DAY filled with fresh water – not only is it due to be beautiful weather, but they will need to take them into lunch hall each day.
The Big Summer Raffle
Thank you to everyone who has already bought tickets, and to those who have requested additional tickets. You have until 9am on Thursday 22nd to return your cash and ticket stubs ready for the prize draw later on the 22nd. Please do email the office if you would like more tickets. You can find out all about the fabulous prizes on offer by clicking here.
Great Sportsmanship Recognised
We are delighted to learn some of our Year 2 children have been part of the team given the Fair Play Award by Hampshire Football League. At the end of each game teams give their opposition points out of ten for sportsmanship, respect and fair play - and the Under 7s Binsted Football Club team totalled the most points at the end of the season last week! Well done to Alex, Annabel, Arthur, Ben, Hamish, Jack and Will – we are really proud of you all!
Eat them to defeat them - Parent Survey
This week sees the VegPower Eat Them To Defeat Them campaign draw to a close and HC3S, who provide our school lunches, are keen to find our if the eating habits of our children have changed at home since the campaign. We need to know if the children eating more vegetables. Your thoughts and opinions will also help shape the next campaign. HC3S #EatThemToDefeat Them Parent/Guardian Survey 2021
Boppin
Our super Boppin teacher, Nikki, is taking bookings for September. Check out all the information on the document at the foot of this page. There are limited spaces in the sessions so please book early to avoid disappointment.
Click here to find out what's happening next week and
here to get more information about what's going on in the local area