Sprint to Sitahuma
A new year must mean a new PE challenge! This year we are aiming to reach our school friends in Sitahuma in The Gambia by running there (virtually), which is 3,359 miles. The children are all ready to take on the challenge. We will be completing this challenge as a whole school team, adding up our miles each week as we try to run to our target.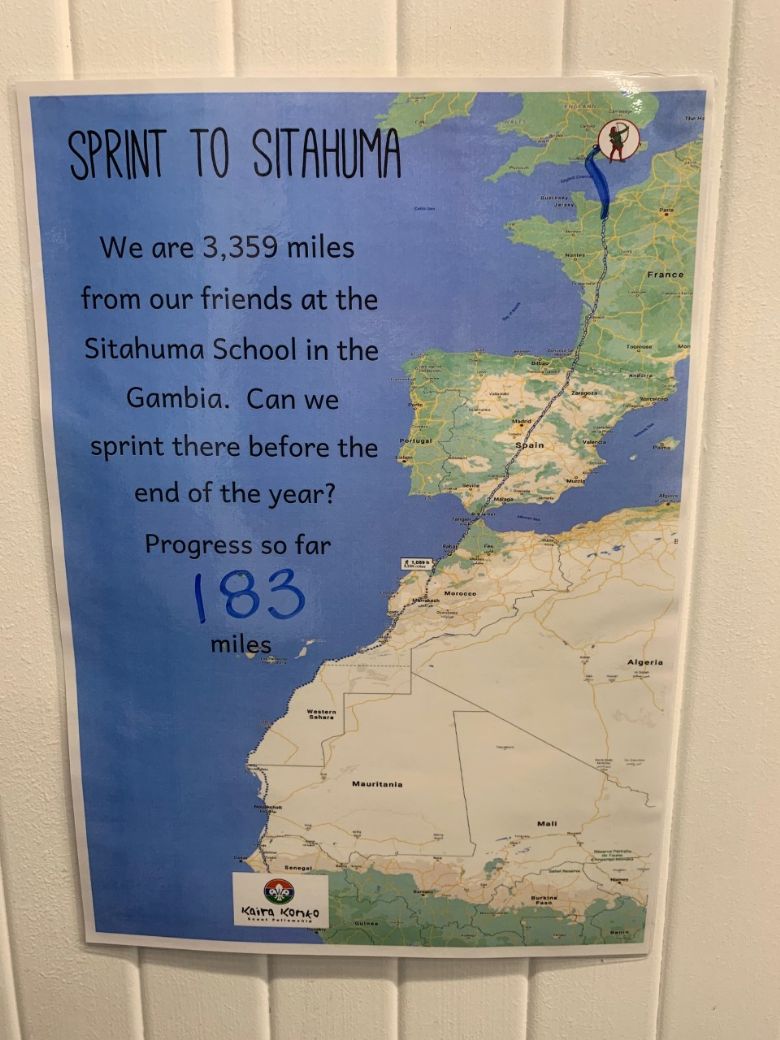 Will C, our Year 6 Sports Ambassador, is helping me gather the laps recorded and track our progress. He says; "I think the whole school challenge is a great idea because it will get us fit after six months of quarantine. The sprint to Sitahuma challenge involves all classes running twice a week for 5 minutes and eighteen laps equals one mile, we have a lot of laps to run!"
The challenge was introduced to the children this week, however the teachers kept track of their class laps last week so we could get off the starting mark, and so far we have run 72 miles and made it into France. The children can track our progress on the map in the foyer every week and we aim to reach Sitahuma by the end of the year! We can do it!
You can get involved at home by walking, running and getting fit however you want to – you might even want to set your own family target? We will keep you updated on our school running progress too and appreciate your support.