Wednesday - archery, pooh sticks & Year 3 arrive...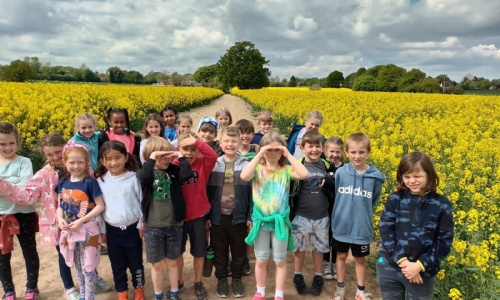 Year 4 have had a great day, with their VIP guest at breakfast and then the Year 3 class joining them for lunch - sausages, mashed potatoes and carrots, with gravy, followed by a flapjack for dessert - yummy!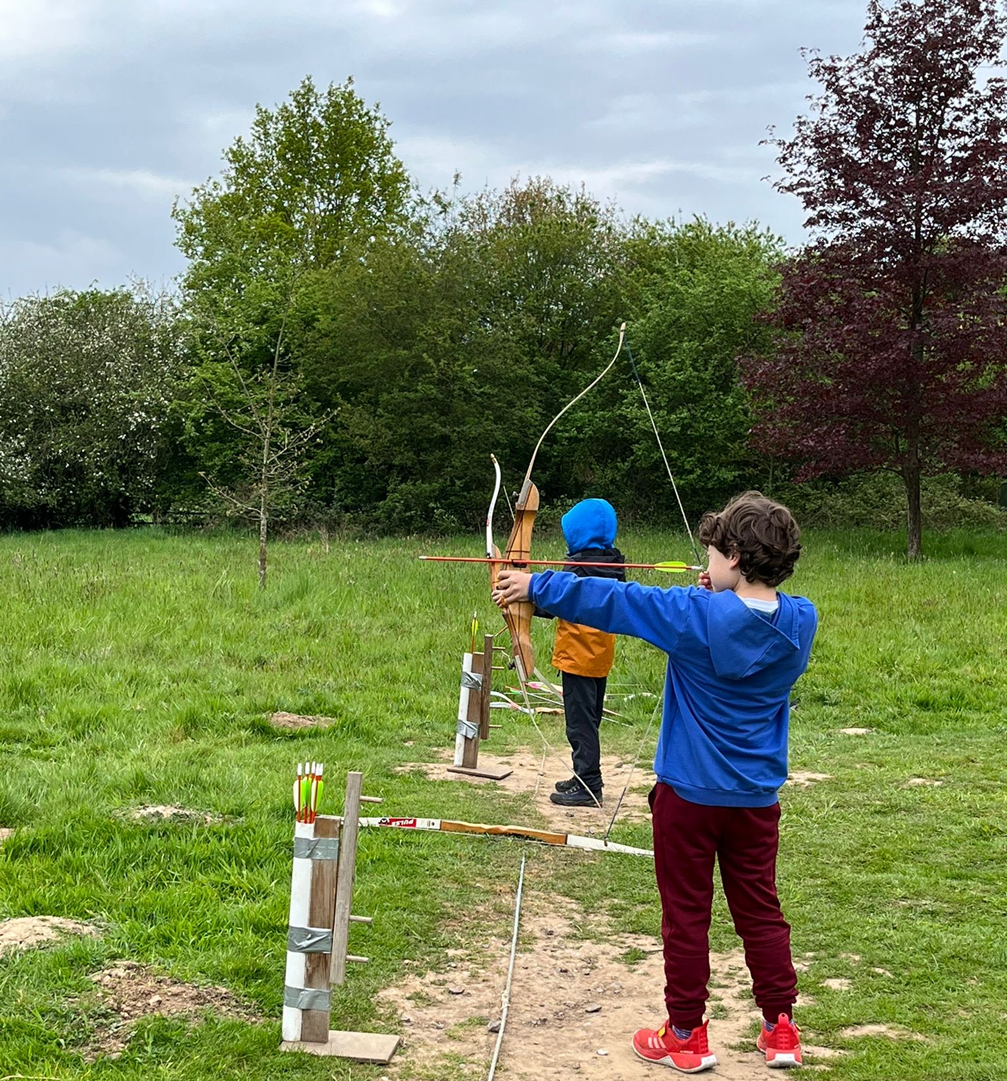 They spent the morning refining their archery skills - firing arrows at targets - which they got better and better at, the more they practised. They also made friendship bands with wool, while waiting for their turn at archery.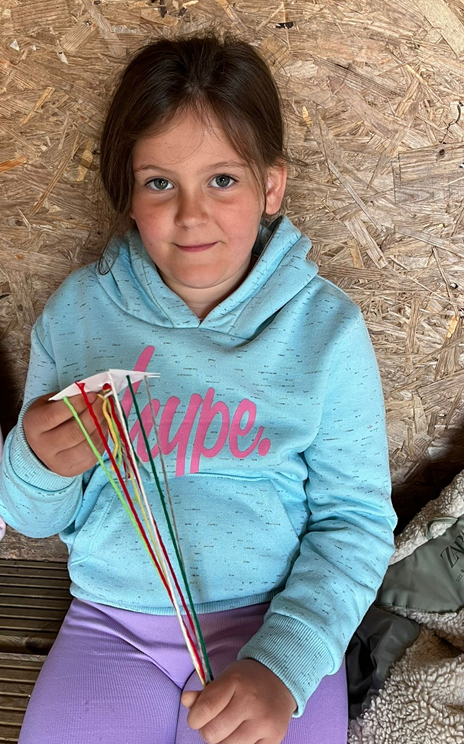 This afternoon's activity was offsite - a lovely walk along the Basingstoke Canal to Greywell Tunnel, visiting Ofiham Castle on the way. They explored Greywell village, counting bricked up windows before seeing the very pretty church, where they found another geocache, followed by a long walk back to the minibus and car across the fields in the lovely sunshine.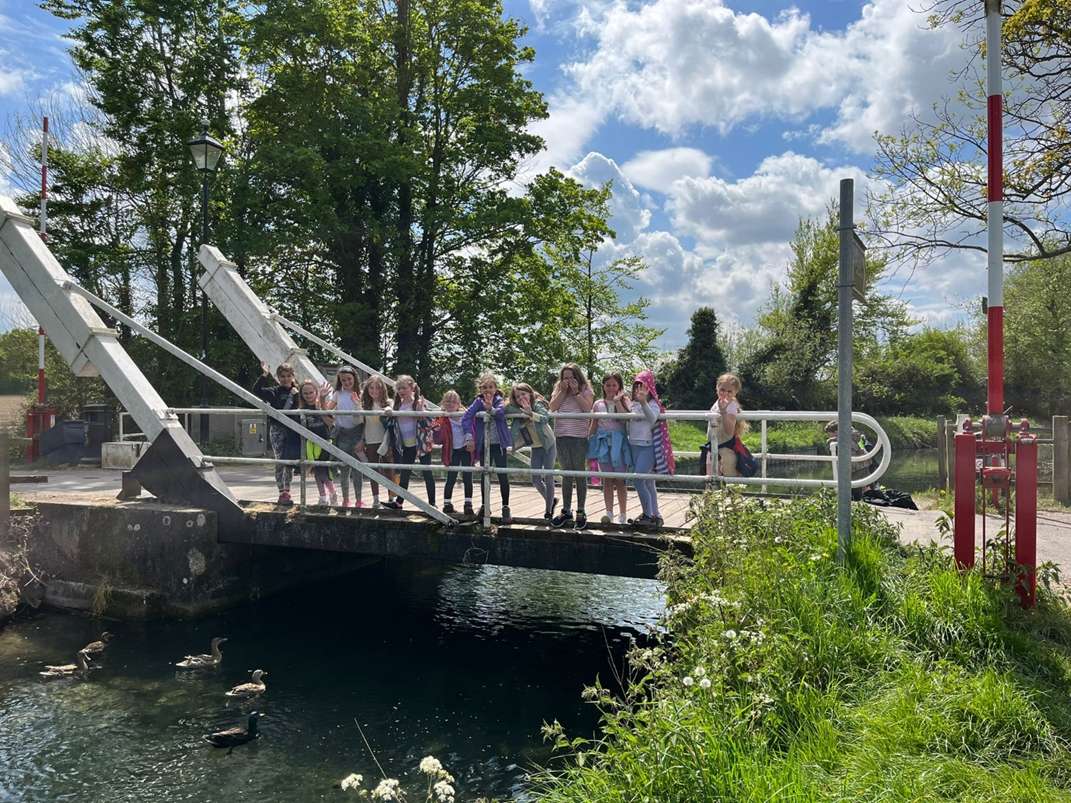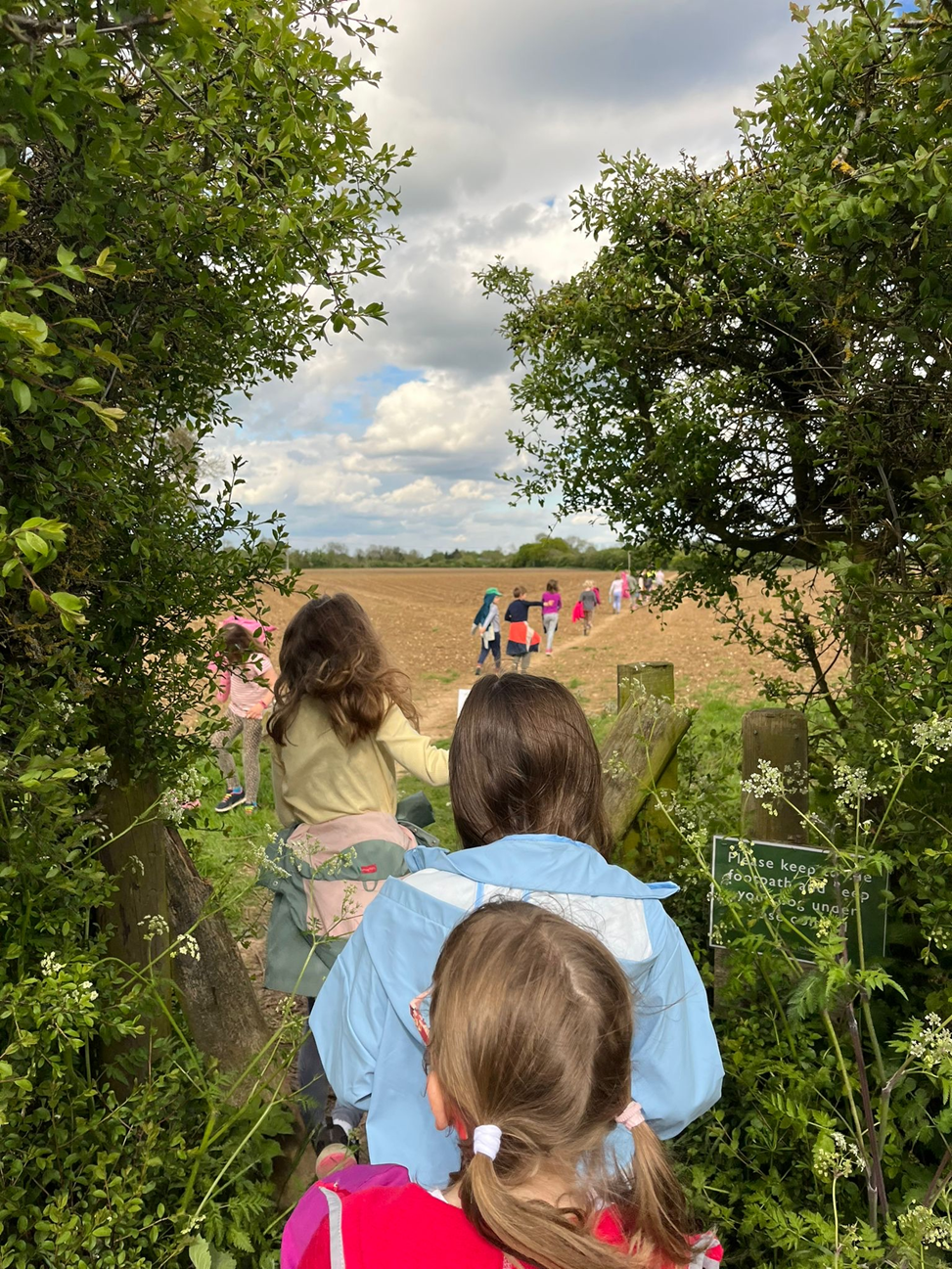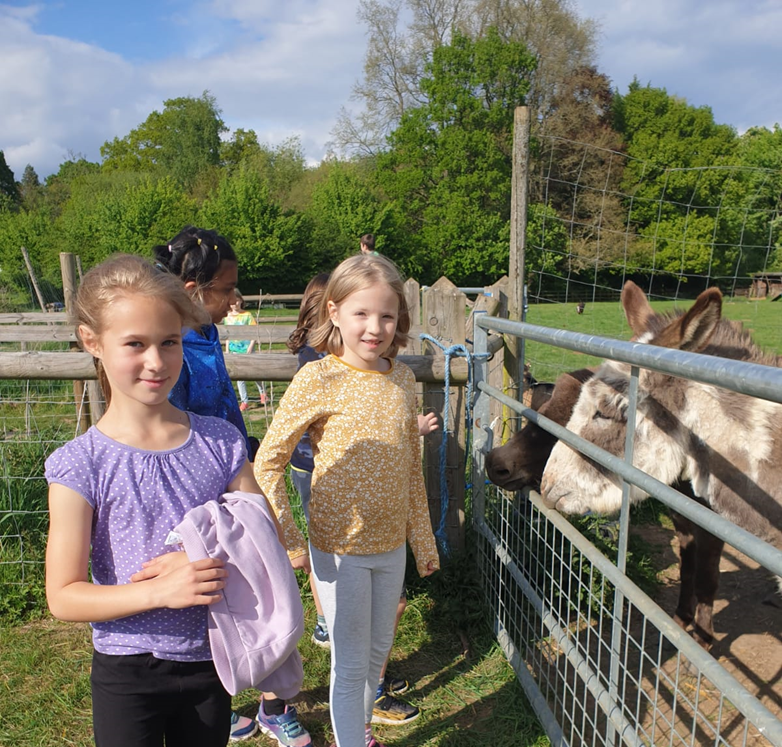 Year 3 all arrived very excited and really enjoyed their first afternoon at the Centre! They loved feeding the goats and donkeys grass and enjoyed their insightful tour of Rotherwick village and the Tilney family. They especially loved seeing all of the colourful plants and the redwood trees.
The children cannot wait to spend more time with the animals, especially the bunny rabbits tomorrow. But first, a delicious supper, some free time playing, and visiting the animals before… Movie Night! And, probably, bed early!