Harvest Festival - 10th October 2019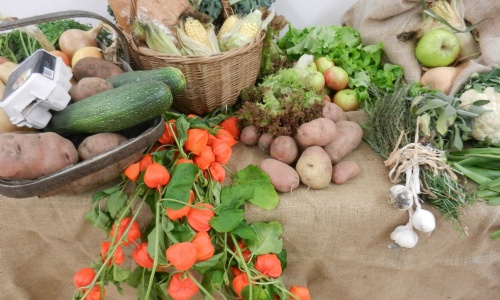 Our vicar, Yann, will be in school on 10th October to introduce our Infant and Junior Harvest Festivals and we welcome parents, carers and other family members along to enjoy the children's special collective worship – starting at 9.05am for Juniors and 9.45am for Infants.
We are delighted to be supporting Alton Food Bank once again this year at our Harvest Festivals. Their work in the local area is a lifeline for vulnerable families and we ask you to help by bringing along a donation for this wonderful, essential charity. Whilst they would be delighted to accept any non-perishable food item, they are particularly in need of
Tinned items - tomatoes, meat, pies, fruit, potatoes, tuna
Coffee
Tea
Pasta
Sponge puddings
Over the past year, the Alton Foodbank has provided over 10 tonnes of food to families in need, providing a three day supply to more than one thousand people in the local area. If you would like more information about this charity, please visit them at www.alton.foodbank.org.uk. Thank you for your support.