Kindness Week - 11-15 November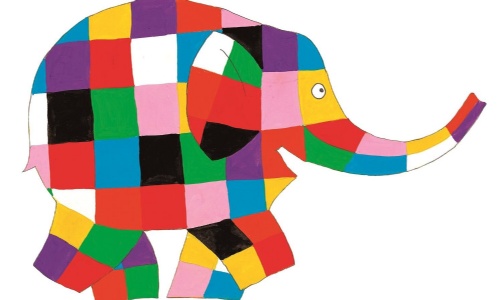 Next week brings a renewed focus on Kindness, as part of national Anti-Bullying Week with a week of kindness focussed activities, run by Mrs Vogel, our PSHE Lead. To celebrate our differences and support of each other's difference we have encouraged all the children to get involved by wearing odd socks or funky tights (rather than the school uniform colours of grey or white) to school on Monday 11th through to Thursday 14th November.
On 'Elmer Day' on Friday 15th November all our children may come to school in their own clothes and can represent their own interests and passions in what they wear. There's no 'theme' and definitely no pressure to conform to the latest fashion or for parents to buy expensive costumes, it's just an opportunity for the children to express themselves and celebrate their individuality and what makes them all unique! If you wish to make a kindness donation, all proceeds will go to Kaira Konko, one of our chosen charities for this academic year and all the money will be spent to support our friends in North Africa at Sitahuma School.
During the week the children will all take part in activities related to kindness. At the end of the week the children and the staff will nominate one child from the school who they think is especially kind and two children, a boy and a girl, who they see as typifying our Church School values in their behaviour. The following week in a special assembly on Tuesday, the Kindness Cup and Values Cups will be awarded to those children.