A final post...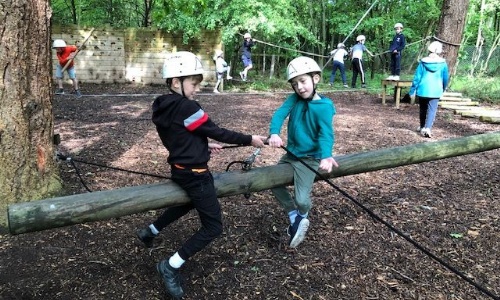 Year 4s final activity was the low ropes and trim trail. The children's balance and agility was in strong evidence on the low ropes, with the boulder wall (a bit like a climbing wall, but you travel sideways) being a particular favourite. They then showed off some fabulous teamwork when tackling the trim trail obstacle challenges, helping each other to climb over walls and balance on a huge seesaw.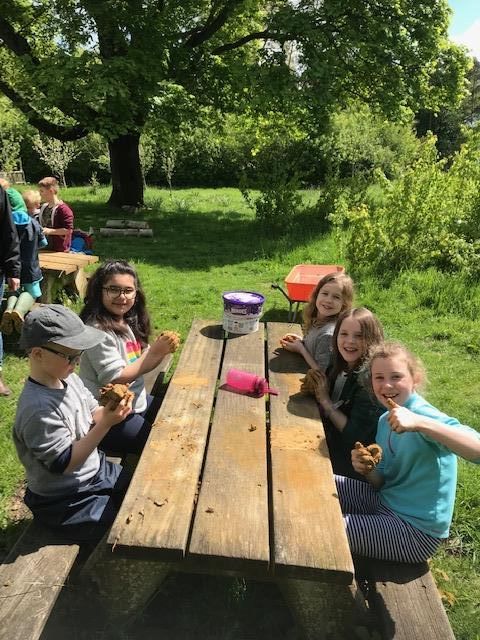 Meanwhile, Year 3 spent the final morning in the sunshine (hooray!) feeding the animals and making clay models in the sun!
At our final meeting, Mrs Pinchess thanked the Gordon Brown Centre staff and the children gave them a huge, heartfelt cheer. It was lovely to see their happy (albeit tired) faces smiling at the memories they have shared.
And a final word from Mrs Pinchess...
We are extremely lucky at our school to have staff who pack up and leave their own home and families to give our pupils some of their 'best ever' moments. They continue to be the amazing educators they are through all weathers and everything that being with 60 children for 24 hours a day brings! A huge thank you to Mrs Scott-Bromley, Mr G and Mrs P in the Year 4 team and to Miss Hand, Mrs Patey and Mrs Hamer in the Year 3 team. You are wonderful, patient and somewhat sleep deprived – enjoy a RESTFUL weekend with the thanks of all parents, carers and, most of all, the children.