Catch of the week - the results are in...
Our great staff team are pleased to report everyone slept very well last night and awoke to more lovely sunshine. The wind has calmed down providing the perfect conditions for another fantastic day at Calshot!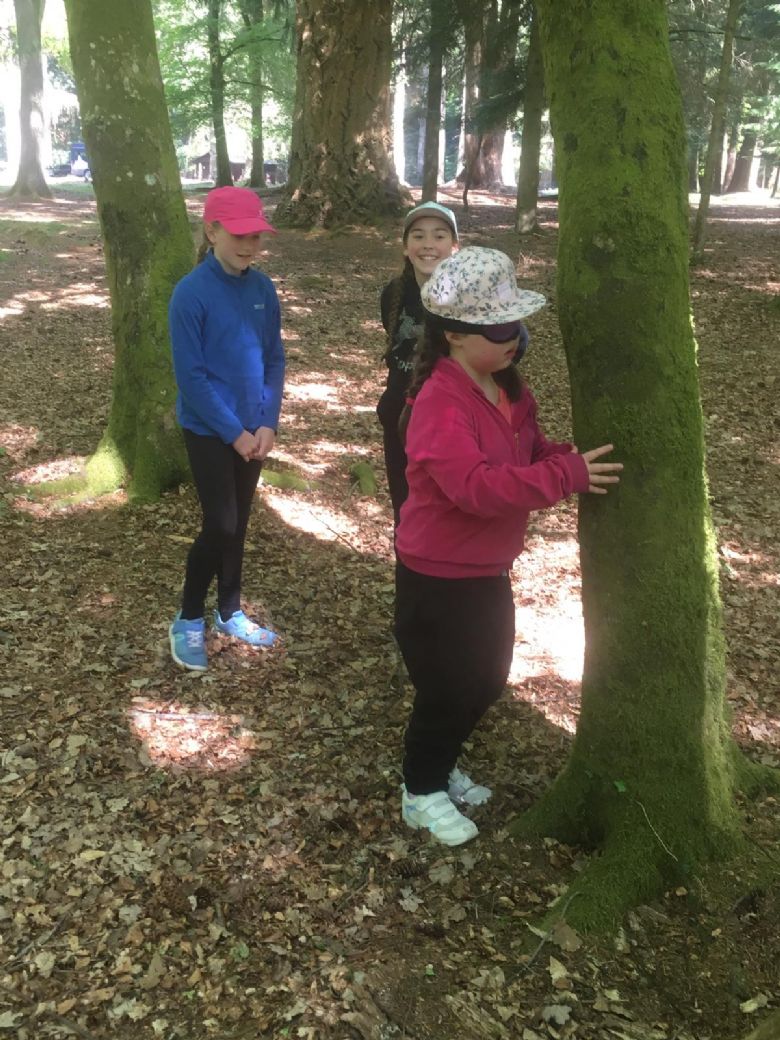 One group was off in the New Forrest doing all sorts of geographical surveys in the lovely villages of Lindhurst and Beaulieu. The other two groups went out on the trawler and the results are in from the staff competition on whose group won the catch of the week…overall they have caught sole, plaice, brill, pipefish, crabs and an oyster today!
Miss Wiggins group had the biggest fish, Miss Kirby's group had the biggest crab and Mrs Krempel won the competition by catching a giraffe!!! Actually Mrs Krempel was in the New Forest and the giraffe was a child's toy which the group found, but still an exciting catch for a Hampshire geography field trip!
Poor Mrs Krempel's lunch order got sent on another field trip so we may well have to treat her with a gourmet lunch next week as she was rather hungry and there was no shop or hostelry in site! Poor her!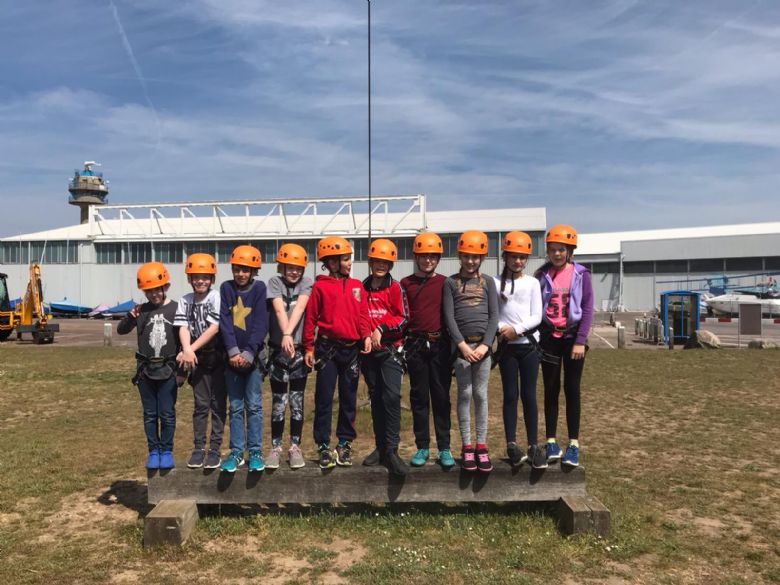 All the children have eaten most heartily each day and Miss Kirby is making sure everyone checks the provisions VERY carefully for the next two days as Bentley pupils AND staff are good eaters and need to keep their energy levels up. On that note everyone has eaten very well this evening with a roast dinner - yum yum.
Other activities today have included the problem solving of the crate stacking challenge and skiing. The children have tackled all these with great enthusiasm and everyone is having a blast.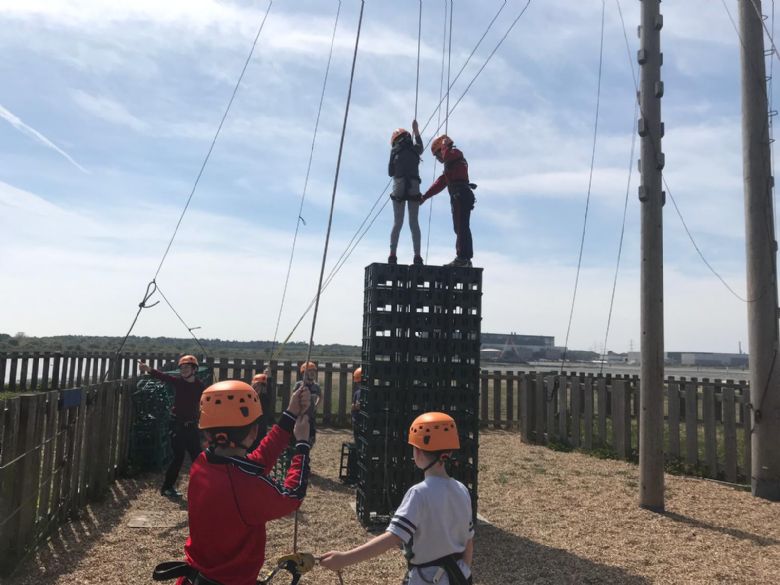 The Calshot instructors have been absolutely amazing and many children have been inspired by the marine biology knowledge and expertise shared with them by the team of; Kim, Richard, Sofia and Tamsin who are looking after our Bentley explorers very well.
Miss Enticknap has arrived this evening to join the group - thank you to her and to the super energetic and fabulous Miss Wiggins, Miss Kirby and Mrs Krempel. Year 5 are heading off to the 'Make a movie' challenge tonight which we know they will all enjoy.