Rafting, shooting and tacking...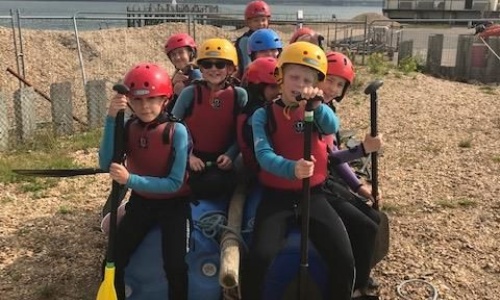 It has been a wonderful day at Calshot!
After showers and breakfast the children got wet (again!) in trying out their rafts. We can report a 100% success rate in raft floatation but a few children fell off and all had lots of fun.
After racing the sea worthy vessels, the children split into groups and had their activities of low ropes and shooting on the range. Mrs Rushin reports that Austin is a crack shot - so watch out in a nerf gun battle everyone else!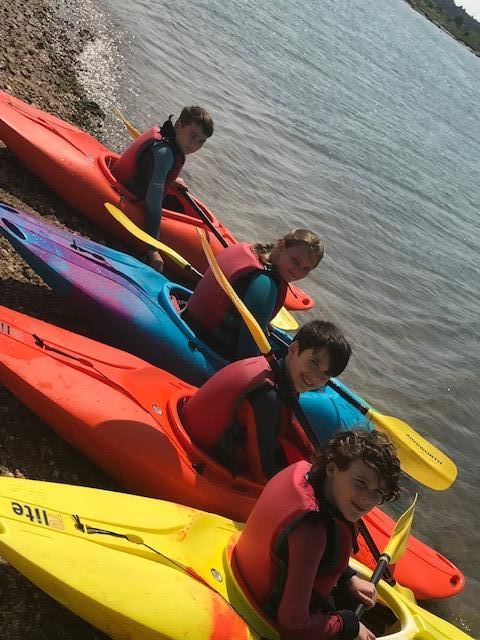 It was hot dogs pizza for lunch followed by jelly - yum, yum!
In the afternoon the teachers said that there was some effort involved as everyone squeezed back into their wet wet suits (!) but once suctioned back in they all headed off for a brilliant afternoon on the water. Some definite sailing improvement was reported and just a few capsizes as they learnt to tack, and right the boats.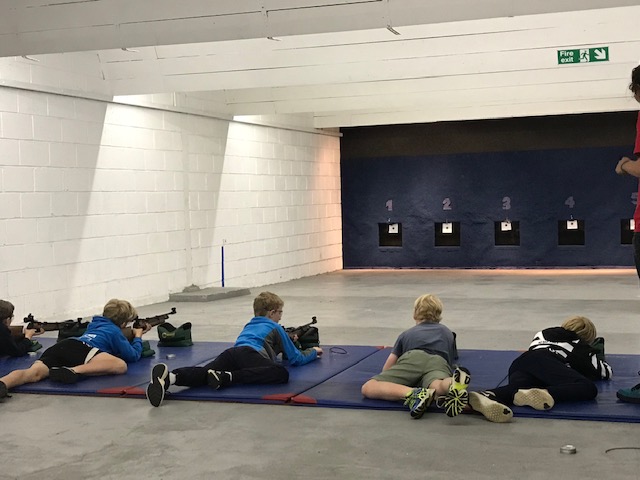 Afterwards there was a LONG queue of children begging the instructors to 'fill up' their wet suits with cold water from the hoses! It was VERY funny says Mrs Miffling!
This evening hearty appetites have been sustained with a delicious roast dinner followed by apple crumble and custard. This has topped up the energy banks for a full on 'Games evening' with team races, relays and obstacles.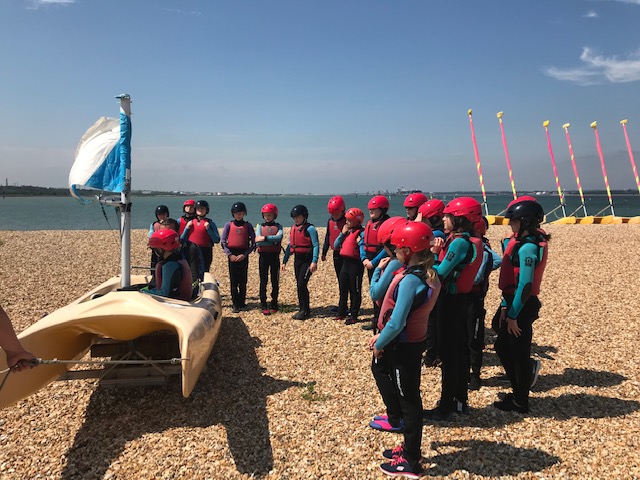 The breeze has been lovely and everyone has been splashed down with lashings of suntan lotion at regular intervals. At one point earlier it looked as though there might have to be some changes in the schedule to accommodate the wind but all seems well again for water sports tomorrow again.
Mrs Miffling, Mrs Rushin and Mrs Elliott expect lights out to be pretty fast tonight as everyone has been so energetic. They are having a blast!