Day Five...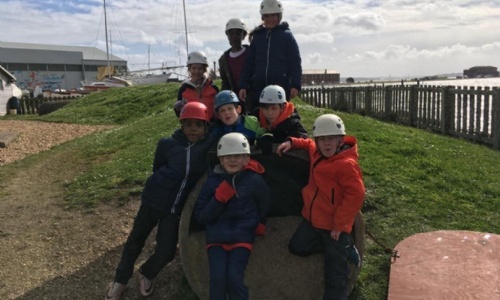 Year 5 have all slept well and had another delicious breakfast. They have gathered up all (hopefully!) of their belongings, packed their bags and are excited for another morning of activities and lunch before they head home.
All the staff at Calshot, Miss Wiggins, Mrs Miffling, Mr Ibbotson and Mrs Hamer report what a super bunch they have been. Being away from digital technology with no homework and LOTS of activities, challenges and fresh air seems to have been a brilliant experience! Back at home we might be missing THEM but there have been lots of smiles each day and very little mention of US apparently. Well done Year 5!
They are due back at approximately 3pm today but we will send out a text if their ETA changes. They have had a hectic four days so please expect them all to be tired! Please ensure that you say goodbye to the staff and that your child thanks our fantastic staff before collecting their luggage and heading home.
We look forward to seeing them all in school next week and to hear about all their amazing experiences.