What adventures are in store today?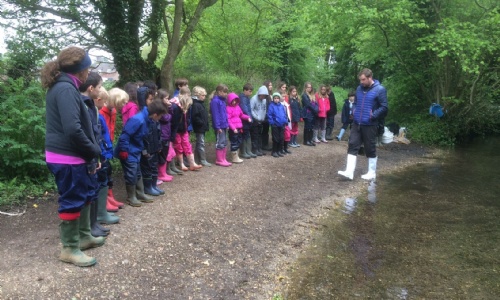 The children all slept like logs last night after their film night watching Zootropolis. They were awake at a respectable time this morning and consumed huge quantities of toast for breakfast!
Year 4 are off to the River Loddon this morning to do their river studies and then back to GBC for lunch. This afternoon is 'Walking into History' - a new activity.
Year 3 will be pond dipping, searching for mini beasts and concentrating on Geography today.