Washing machines at the ready...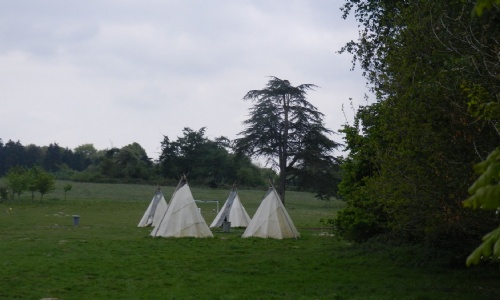 Whilst they may have forgotten us please don't forget to come and collect them today!
The children will be gathered at the Campfire circle at 12.30pm. If you arrive earlier than this then please wait in/by your vehicles as the classes will be in their last activity session and under the care of their teachers and the site staff until this time. All the luggage will be stored outside in the lean-to at the road side end of they building. Don't forget to have a quick check for every item before you leave as the site is often closed over the weekend. Should you find any item belonging to another child please wash and return it to the class teacher on Monday so we can try to return it to its rightful owner.
As you are aware there are 60 children so be patient with parking and watch out for children (and parents/grandparents!) on site. We are really lucky that the Centre staff let us stay a little longer and this is a special opportunity for you to have a hot drink and a look around the Centre with your child. Bring some money if your child might wish to do some souvenir shopping at the GBC shop! All children, adults and belongings must leave the Centre by 1.30pm.
All the children have had a wonderful time thanks to the careful planning of both school staff and centre staff. Mark and his team work hard to offer a very special experience to our children. They would be pleased to hear from parents who might be interested in camping activities, birthdays and special events.
A huge thanks goes to Mr Goddard and Mrs P who have survived all 3 nights with our Year 4 class and to Mrs Miffling, Mrs Patey and Miss Brewer who joined them with our younger children.
Going on residential is a big commitment for the staff team and we all really appreciate their work. Being in charge of a class at residential is rather like having a newborn, as you hear and worry about every snuffle and squeak! I know that the staff will enjoy a great sleep when they get home (and hopefully a glass or two of something to celebrate another successful residential trip).
Look forward to hearing all the great stories from the week and be prepared for some discussion about rabbit/goat/yurt/pig/chicken purchasing from your enthusiastic nature loving and exhausted child!
Have a relaxing weekend and see everyone back in school on Monday as usual.