Day two - skiing, seine netting & more climbing...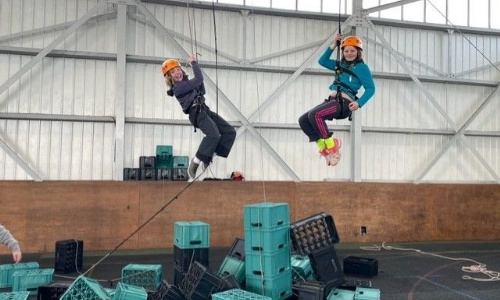 We all had a great first night's sleep and woke to the sound of waves crashing on the beach outside our accommodation – Mitchell House. After a hearty breakfast we all set off for our first morning of activities.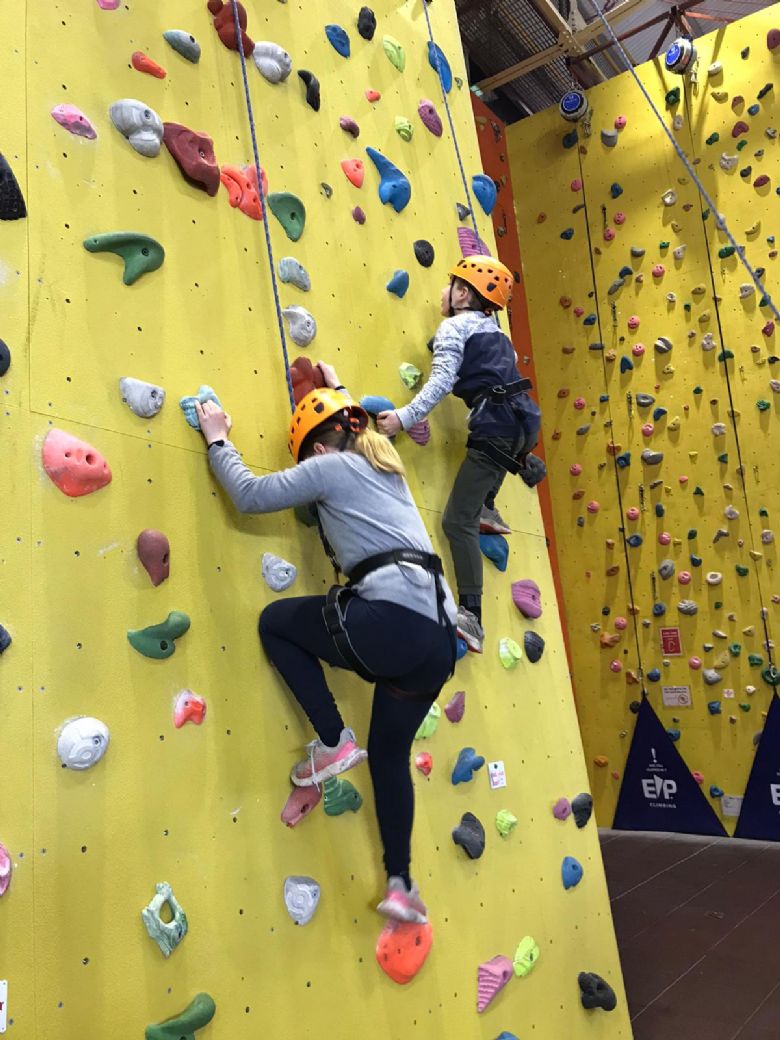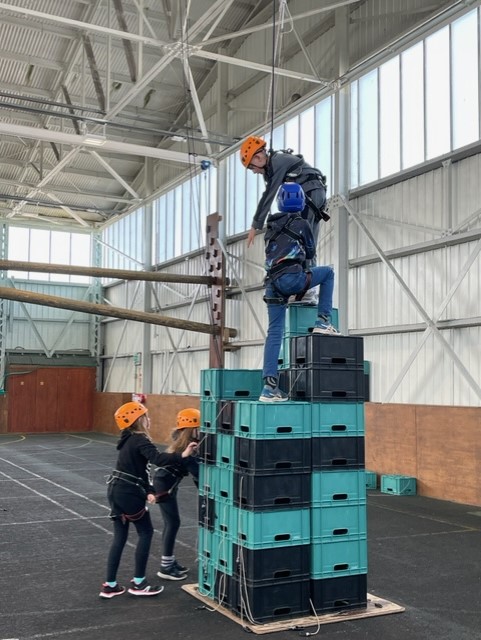 Group 1 visited the ski slope for the first time and enjoyed learning how to ski down the slope without falling over! They then worked as a team to build the biggest tower in crate stack. We'll keep you in suspense until we get home as to how high we got!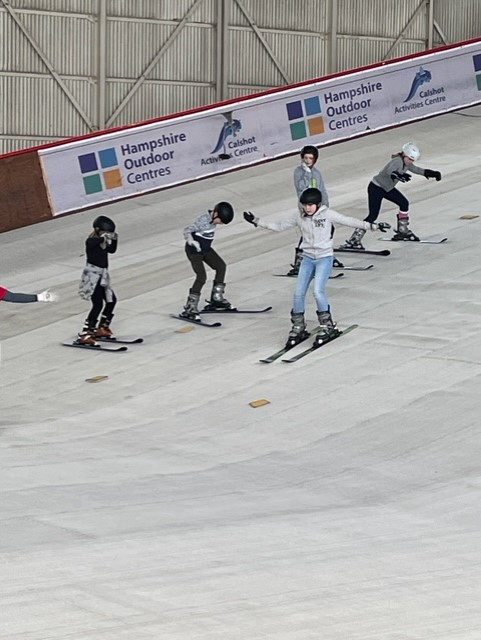 Group 2 tried the climbing wall for the first time and could be loudly heard encouraging each other to push themselves a little more to get higher up, if not all the way to the top!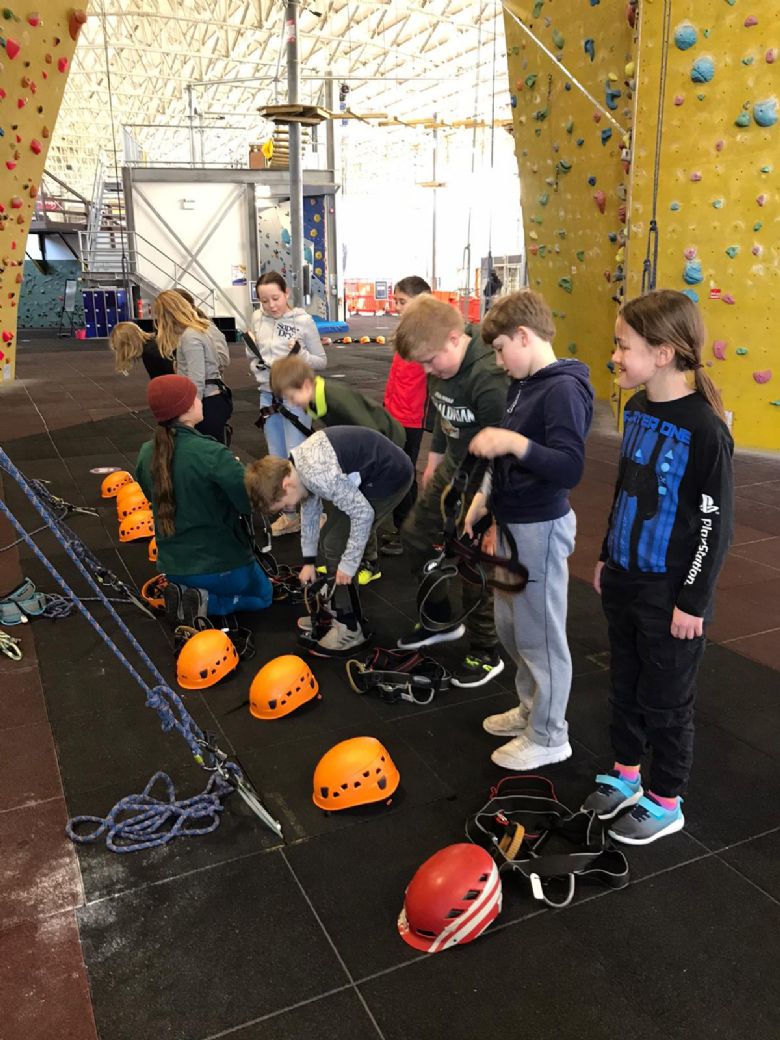 After that Group 2 had their first skiing lesson which was thoroughly enjoyed by all.
Group 3 began their morning with their first skiing lesson and then encouraged each other on the climbing wall too. It's certainly a long way down when you're at the top!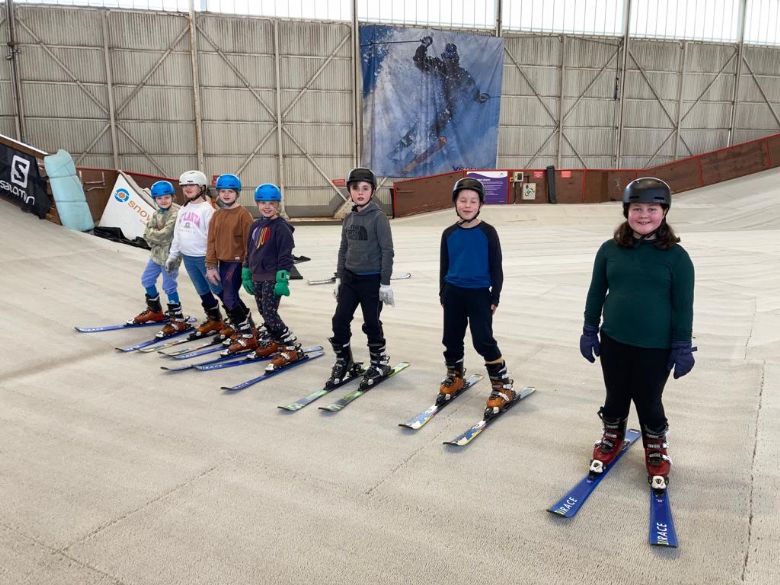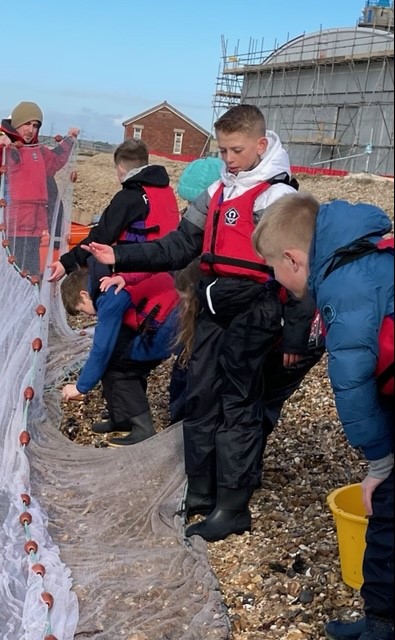 After a delicious lunch (which was well needed after all the energy used during the morning!) all three groups worked together on the Seine netting activity. This is where you stand on the shore and throw out a big net. You then pull it in to see what marine organisms there are. As well as learning all about marine wildlife, we also learned about how pollution is damaging the sea and what we can do to help. We caught lots of crabs and shrimp as well as catching the longest stickleback Jack the instructor had ever seen! Wowser!
We are all looking forward to tonight's evening activity which sees Year 5 turning into detectives as we try to solve some clues to a mystery!
Morning Update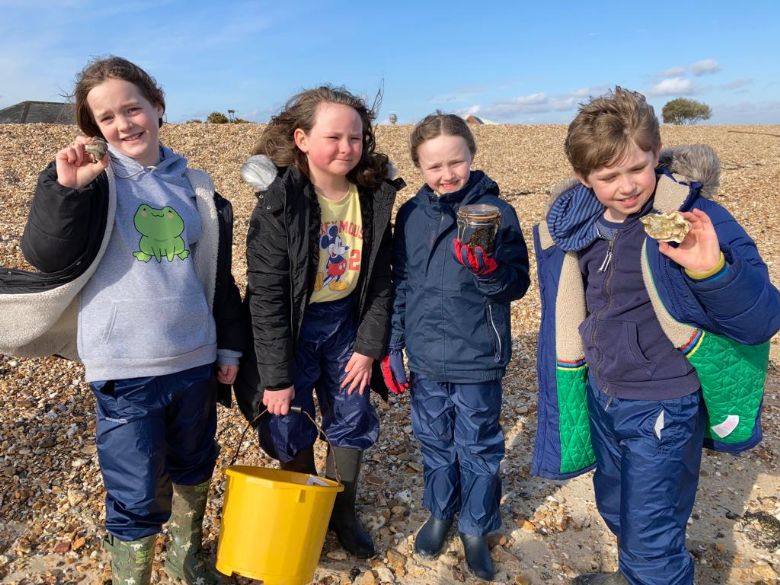 Everyone has slept like logs again on Wednesday night. Mrs Ashby reports that they are go-go-go all day so children and staff are really sleeping well 🙂 The class are working together really well and there are lots of smiles and fun. Well done Year 5!
The weather is better there again today but there was a red sunrise and rain is expected later on. The activities are mainly indoors today which works well.