Day Four - the final day...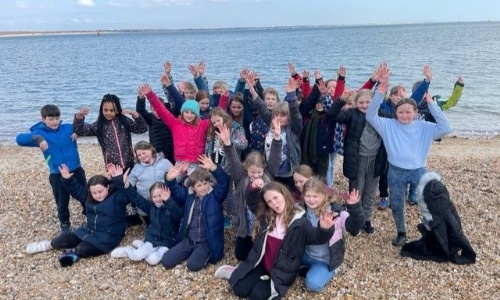 Being away from digital technology with no homework and LOTS of activities, challenges and fresh air has been a brilliant experience for Year 5! They have all tried so many new things with a super attitude. All the staff at Calshot, plus Mrs Ashby, Mrs Miffling and Mrs Patey report what a super bunch they have been – we are very proud of them all.
Of course, huge thanks goes to our intrepid three staff for juggling their own families, pets and responsibilities to go with the class.
They are due back at 3pm today, but will send out a text if their ETA changes. After collecting their luggage, please be ready to whisk them off for some R&R at home – we predict they will be very tired!
We look forward to seeing them all in school on Monday to hear about all their amazing experiences. Well done everyone!