Day Two - Morning update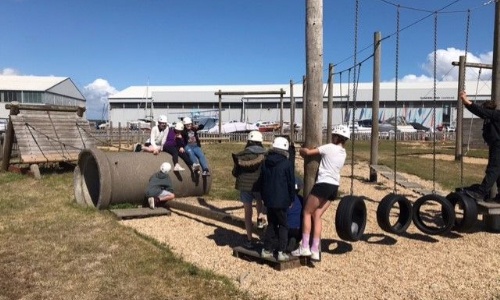 Everyone has slept well - well done Team! They woke up to a beautiful seaside morning, the lucky things. The sea is calm, and the sun is coming up.
Off for a delicious breakfast of sausages, eggs, cereal, toast and fruit they will certainly be well fuelled for the busy day ahead. Everyone is very excited about today's activities; kayaking for two groups and low ropes and fun team games for the other group who didn't do that activity yesterday.
Come back later and see how they got on.