Day Four - it's almost over...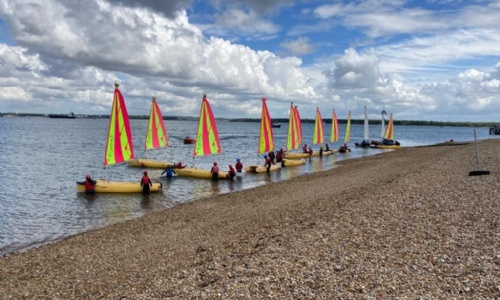 Year 6 can't believe their Calshot adventure is almost over! The week has flown by and they are all looking forward to coming home but have a fun filled final morning of activities to take part in first.
This morning sees Group 1 back on the water to have a go at windsurfing whilst Group 2 and 3 are also back on the water sailing in the fun boats.
They are all packed and ready to head home after lunch - they anticipate being back at school at 3.15pm but the school office will text if they are delayed.
Mrs Miffling, Mr Goddard and Mr Fay have been really impressed with all the children and have enjoyed seeing them take on new challenges, face their fears and work so well as a team. We are looking forward to seeing them back at school and hearing all about their super adventures.
We are really grateful to our teaching team for juggling their own families, pets and responsibilities to join Year 6 on this exciting adventure.