Day 1 - Full Report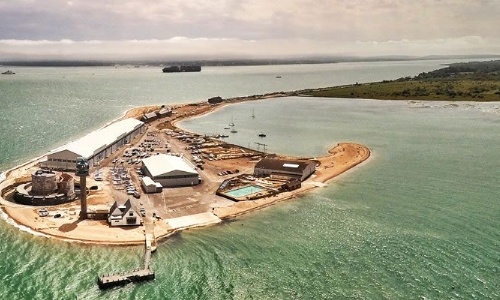 Year 6 set off on their Calshot adventures on a beautiful sunny Monday morning with a huge turnout of parents to wave them off. We were impressed with their packing skills and our friendly bus driver whisked all the suitcases on the bus speedily.
It was a brilliant day down on the coast and they settled back into Calshot life with a tour, dorm allocation and a hearty lunch.
Activities in the afternoon included snowboarding, low ropes, cycling and climbing. Mrs Elliot, Miss Kirby and Miss Gillick has been squabbling over who has the best group as they were all so pleased with their team work and skills – well done Year 6!
After tea they took part in raft building and then had a final session in the velodrome.
The staff were delighted at how well they all slept (long may that continue!) and every dorm had to be woken up for breakfast to get ready for the 8.10am breakfast slot. Dorms have been tidied and they have set off for a brilliant day ahead. First they are testing out their raft designs from last night to see whose floats with the team on it (life vests at the ready and good luck!). They are on the water to try out kayaking, sailing and wind surfing and in between there will be rifle shooting, cycling in the velodrome and archery.
Phew…what a great timetable and lots of energy required. Let's hope that all the children and our fantastic three teachers have a brilliant day ahead!