This week at Bentley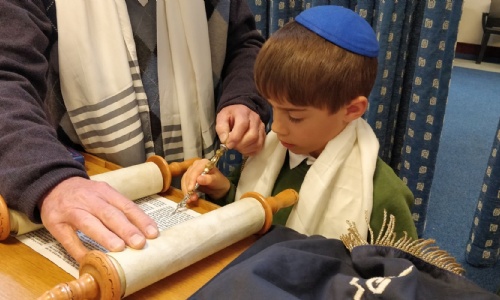 We have had lots of chat on the playground this week about nature at the pond at the end of the lane – from an interesting assembly about the local newts to lots of excitement about the very cute goslings currently in residence. A very timely reminder the wonderful world that we live in still inspires and interests our young people just as Year 3 and 4 get packing this weekend for the Gordon Brown residential next week!
For all those who are supporting the packing and ferrying children to the site, Mrs Drew has already set up the Blog for next week – you can see the daily posts by clicking here. I know that parents and carers love hearing the news each day on the site and we will be using our photo board at the office to keep the children up-to-date so do pop in and see who you can spot having a great time!
In school the Year 2 have started their SATs this week, Year R results are being moderated by County for the staff assessment about the EYFS outcomes and Year 6 have a week to go until their end of primary tests take place. I am delighted to say our Bentley children take on these challenges as we might hope, and try their best. Teachers work hard to ensure the children enjoy the process as much as possible and governors are keen staff see this as one part of ongoing assessment, which takes place each and every day as we check what children know in order to plan for the next lesson.
Pupils have been busy enjoying cricket, athletics and rounders despite the rather unseasonal chill in the air! Back in the classroom…
Year R have enjoyed learning about the animal kingdom. This week their favourite creature was definitely a water iguana because they spit out salt water through their nostrils!
Year 1 had a brilliant school visit and were shown around a synagogue and came back buzzing with information.
Year 2 tell me that they really enjoyed the challenge of their first SATs papers and thought that they did very well.
Year 3 have relished fractions and Miss Hand says that they have tackled their reasoning problems by using concrete materials such as counters and marbles to help visualise what portions look like which was an excellent strategy.
Year 4 are using decimals and have been dividing by ten. They can see how this helps them in the everyday world with money problems which bodes well for their bank accounts in the future!
Year 5 enjoyed thinking about the plagues which beset the world in Moses' time and they particularly enjoyed thinking up some modern day plagues!
Year 6 are using their class novel of 'Holes' and starting to write a survival guide from the perspective of the characters.
I hope that you enjoy the bank holiday weekend ahead and we will see you at school (or Gordon Brown!) on Tuesday. As ever, all the details for what is happening next week can be found by clicking here.
Have a good weekend,
Mrs Katy Pinchess, Headteacher
Thank you to…
…the Dando family for the books and games
…Cress Mizen and Amber Chaplin who have joined the Gardening Team
…Year 5 and 6 who took part in the Lent Lunches last term, their donations will to the charity 'Compassion' to support Francis, the church's sponsored child
Well done to…
… Miss Wiggins for making it around the 26.2 mile course at the London Marathon on Sunday. She was delighted to receive her medal and said "It was a wonderful experience I shall never forget. The support from all the children, parents and my colleagues was amazing and kept me going – thank you!"
Update from The Gambia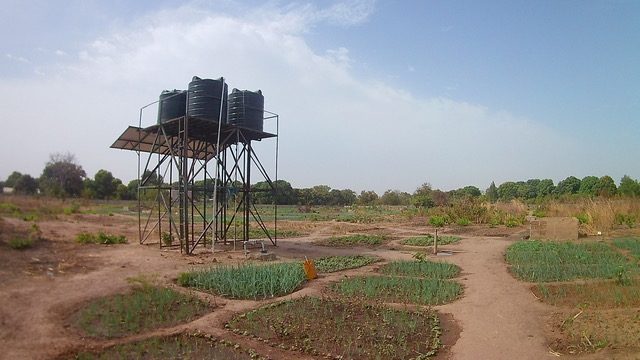 I have had some great news from our linked school Sitahuma. The money spent on the tap for the School garden has been extremely important for the local community. Time which had been spent carrying water has been hugely reduced and children and parents have been able to spend time tending the garden which is flourishing. At another school the water tank was fixed and the Woman's Garden is now able to support the school lunches again. At several schools the donation of rice, onions and oil allowed school lunches to be extended to more children and in order to feed the children at lunch. No food can be an issue causing a drop in school attendance and in nutrition for many children, so this is great news to hear of such a positive impact for so many pupils.
The school staff from Sitahuma have really appreciated the stationery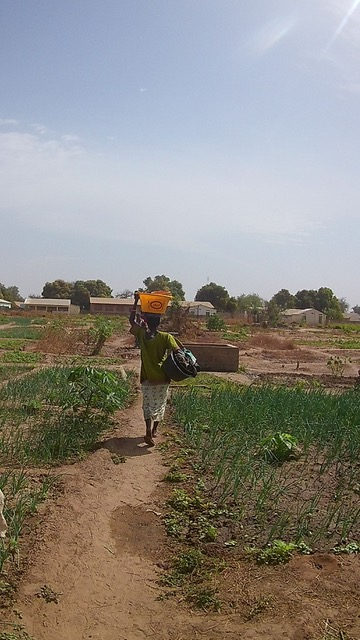 materials that our fundraising was able to supply and the children have been using the many pencils we gave out. Learning in the classes has benefitted and Bentley has been able to support this.
Our children have big plans to develop the work between the schools. They would like;
To continue finding out more about The Gambia
To support the school library at Sitahuma by buying books for the children
To share news and ideas between the two schools
Bentley Pond
Bentley pond is an important village landmark and a designated Site of Importance for Nature Conservation. It is home to coots, moorhens, ducks and geese; frogs and newts (including great crested newts); dragonflies, pond-skaters, water boatmen and more. In previous years a thick carpet of duckweed has covered the surface, but last year's hot summer dried the pond out and so far the duckweed has been slow to return (though it probably will). The pond is surrounded by willows which look great, but they do shade out a lot of marginal plants and contribute to silt problems by dropping leaves into the water. Among the other plants you'll see there are bulrush, yellow iris, wild angelica and purple-loosestrife. Beneath the water there is water-milfoil, which provides shelter for many aquatic creatures and emergent stems offering places for dragonflies and damselflies to alight and lay their eggs.
The pond needs management and Bentley Parish Council plans to work with voluntary organisations such as the Bentley Wildlife Group, Hampshire and Isle of Wight Amphibian and Reptile Group (https://groups.arguk.org/hiwarg ) and others to keep it beautiful. There will be lots of opportunities for volunteers to get involved and get their hands dirty.