This week at Bentley...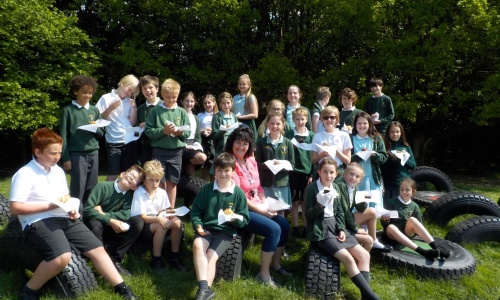 It has been a week requiring huge resilience at school. SATs week is never my favourite week of the year and in 2019 it came alongside a County moderation of Reception, a gruelling child protection meeting which I attend on behalf of East Hampshire and also the week for Year 5 and four staff to be out of school on residential. Phew! The Friday feeling will most certainly be upon us once Year 5 get back home to Bentley.
In Year R…Miss Smith and her super team were extremely proud to get a 'Gold Star' in their assessment judgements reflecting the very good progress of the children. Well done to staff, to the children and to parents and carers – keep up the great partnership work enabling the pupils to flourish.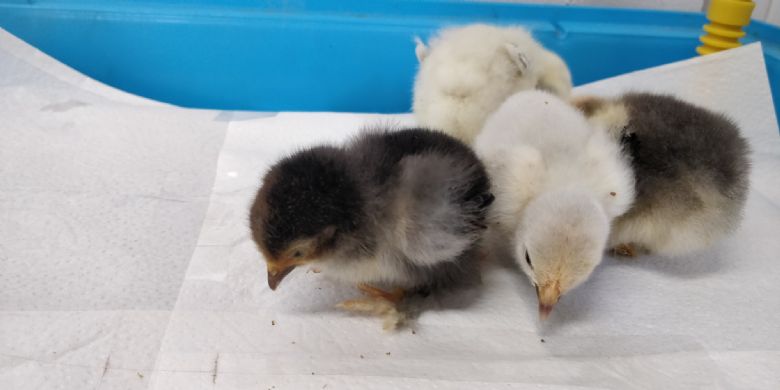 In Year 1…we had very exciting news in four of the eggs hatching and we are all rather besotted by the fluffy chicks!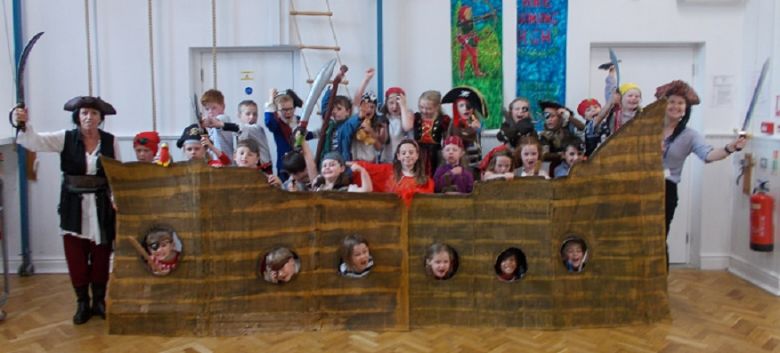 Year 2 has been transformed into a pirate ship to showcase their poetry performances. Ah ha, me hearties all round! As an extra bonus you all have the costumes to hand now for the Summer Fair next half term!
Year 3 and 4 have all been a little tired after such an exciting week of learning at the Gordon Brown Centre. However both classes have got stuck back into their classroom routines and work which is very pleasing.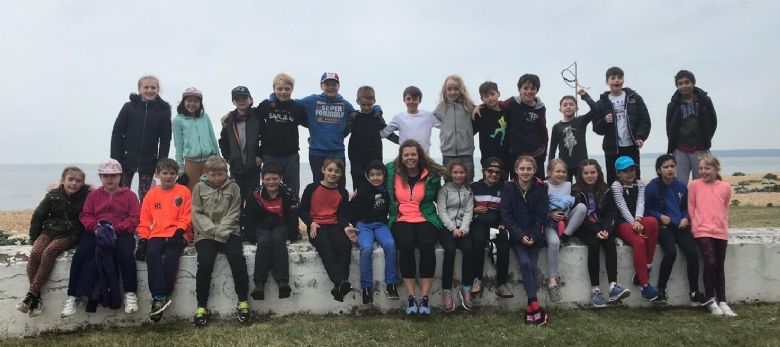 Year 5 have ALL achieved so very much this week away at their Calshot residential. They have dealt with challenges, getting on together for whole week away from home and they have even coped with Mrs Krempel's loud wake up music in the mornings! Terrific resilience! We think that Miss Kirby, Mrs Krempel, Miss Enticknap and especially their super class teacher, Miss Wiggins, ALL deserve a huge thank you for looking after them so well and for putting their own lives on hold to look after the class – you are super amazing! A big thank you also to our super Chair of Governors Mr Ibbotson for volunteering to attend and support too.
In Year 6…we are all pleased to have completed the SATs. We will not know the results until they have been marked and the papers have all been parcelled off and shipped off for marking to the DfE so we can all get back to business as usual. The children made us incredibly proud with their excellent 'can do' attitudes at school and their support for one another under stress and challenge. As I said to one of our lovely Grandparents this morning at drop off 'we are in safe hands for the future' as the children have impressed no matter their abilities this week in being positive, focussed and tenacious. You certainly all did your best and should feel proud so well done!
For those in the 'exam season' with older children we have been thinking of them (and you!) and hope that it is going as well as possible.
Have a good weekend,
Mrs Katy Pinchess, Headteacher
LOST AND FOUND
Is this yours? It was found locally and has precious contents. Please call the school office if it's yours.
THANK YOU TO…
…everyone who supported the Year 6 pupils this week with their SATs. They are conducted under the same level of strict conditions as secondary national examinations and we work very hard at Bentley to ensure that the children feel as comfortable as is possible. We could not do this without the teachers setting it up, without the office taking the care in administration and without a whole raft of people who help. A big well done to; Mrs Miffling, Mrs Rushin, Mrs Drew, Mr Goddard, Mrs Hamer, Mdme Jones, Mrs Siers, Miss Kneller and Mrs Peters. A special mention to former staff volunteers in Mrs Matthews and Mrs Elliott who came as our external moderators to support us by officiating the proceedings.
…the super Science Club 'Crew' who put on a fantastic afternoon of hands on activities for the Year 4 class and then had a wonderful drop in after school for anyone who was interested. We have LOTS of excited young scientists and there was a real buzz about the sessions. Thank you Vicky, Mike, Nigel, Joan, Ray and Emma for planning, resourcing and running such a super event.
…Mr Aston for stepping in to drive the minibus at the last minute.
…Mrs Aston and the team of volunteers running the Christian Aid event on the recreation grounds today. This is a cause much supported by pupils, families and staff and lots of children are looking forward to coming along today.
…Our super Governing Body clerk Barbara Grice who formally completed her last meeting last night at school. She is still supporting the school for now until a replacement is found but we wish her all the very best for a lovely retirement!
CLUBS NEWS
We are sad to be saying goodbye to Dan who has been leading the Premier Sports club on Friday mornings. We are also very happy for him as he joins the Legal field as a Clerk's assistant and we wish him all the very best in his new career. Next week will be Dan's last day at Bentley. A new sports coach, Tom Gough, will be taking over the club after half term and we will have archery and fencing on alternate weeks. If your child is interested in joining please contact the club provider directly.
I believe that RockSteady may have been in touch already with those parents who are currently subscribing to their music lessons, as we are ending our service level agreement with this provider to begin a new partnership in September 2019. The new provider is 'iRock' and we will have more information coming out very shortly about what is on offer.
Please rest assured that Rock Steady lessons will continue as usual for the rest of term and that current members will be first on the list for places with iRock. I have explained this briefly to the children today and will let Year 5 know what is happening on Monday. I apologise for any inconvenience and would like to reassure you of our commitment to music lessons moving forwards. I know that RockSteady holiday clubs have been popular with some of our families in the past and would not hesitate in recommending these if you are interested.
I am happy to speak to any parent about these changes.