This week at Bentley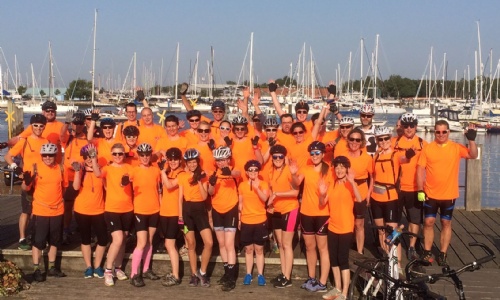 I am delighted to say that we have enjoyed another busy week of learning and lots of us have been enjoying the sunnier skies! It is, however, that time of year when there is a lot going on over weekends, children may be staying up later and, with the heat sadly, can come some seasonal unhappiness, exhaustion or irritability. Early nights, sun hats, lots of water and suntan lotion remain the order of the day as we head for the last two weeks before our six week holiday – it's really not long now!
We have a couple of special days planned to help address any end of term blues - details here
STeaM Day on Tuesday 9th (no action for parents)
Well-being Day Thursday 11th
International Day Monday 15th
It was a very busy and successful day last Saturday for the PTFA. Please see below for exciting news and some big 'well done' mentions! It seems that it was a really fun event for those grown-ups and children who got cycling and they raised an amazing amount of money too – thank you so much. As you know from the Governor news last week this is an important financial support for our school and will be used very well.
The children have spent the morning with their new class today. We will be welcoming some new pupils and staff members to the school in September and it was lovely to meet those who were able to join us today. Our staff news below reflects our plans for September.
This time of the term is a hectic one for class teachers who have been reflecting on your child's progress academically and in their personal, social development this year. There is much to celebrate for every child from a super year at school. We look forward to sharing the reports with you. Technology willing (can you tell that I have been scarred by our day without electricity AND with issues after the new server this term?!) we will be sending out the school reports and SATs results home next week on Tuesday. We try to avoid them being squashed into book bags so look out for big white envelopes!
We also have our Open Afternoon on Friday. My son announced to me last week that this is always his favourite day of the year, when he is proud to show me everything he has learnt – from a whole year! That is certainly the aim of the event and we hope that an adult will be able to join your child to look through their work, complete the annual governor survey and reflect on a busy year of progress. This is also a lovely opportunity to say goodbye and thank you to one teacher, and to pop into your child's new classroom to say hello to their new teacher!
Katy Pinchess, Headteacher
Staff News
Move Up day is a day of mixed emotions at times; happy because we get excited about meeting new teachers and classmates, but sometimes sad in that we are saying goodbye to others.
So, some sad news (for us) but happy for them…
Mrs Peters will be leaving us at the end of term. She has just welcomed her fourth grandchild and has plans for 'Grandma duties' and gardening! Mrs Peters has worked at our school since 2008, delivering intervention programmes to support children who are struggling with their emotions and well-being. She is also very experienced with speech and Language programmes. Recently she has worked in the Year R class which I know she has thoroughly enjoyed. She will be greatly missed.
Mrs Hamer has worked to support children 1:1 with Special Needs as one our SNAs, working with lots of children here over the last 14 years. She has grown up children now and she and her husband are hoping to book some nice holidays in term time! She is planning to do some volunteering here at Bentley and we have our fingers crossed that she will continue to support the Year 3 swimmers as she is a brilliant PE teacher by training.
Miss Kneller is a more recent member of our team, who will be known to all Breakfast club parents, as our librarian and also as the Year 2 LSA this year. She had been deciding which career path she might follow and is planning to return to her degree interest of Science and return to University to undertake a Masters.
Lastly, Mrs Wood who is one of those members of staff who you may recognise but some of you may not have met. She returned to teaching from maternity leave in February and has been covering PPA in KS1 since then every Thursday. She has secured a new three day a week job for the autumn much closer to home but is sad to say goodbye to Bentley where she has worked for 9 years (and liked it so much that she celebrated her wedding here!).
We know that you will join us in wishing our staff leavers all the very best for their future paths. We will miss them very much but know that they will stay in touch as huge supporters of our school and your children.
We are currently recruiting for three new Support posts to help at school. Two in the junior team and one in Year R.
We are also able to announce that we will be welcoming Mrs Andrea Gallagher who will be supporting the Office team. As you know the lovely Sharon Gallagher is still absent due to ill health. I know that she is missing us all hugely and loves to hear all the school news. Andrea will be here each and every afternoon until the enrichment clubs end each day. She is no relation to Sharon, but we took it as a VERY good sign when we interviewed her that she would fit in well to our busy admin team in having the same name!
Staff list - 2019/2020 Academic Year
Teacher/s

Learning Support Assistants & Special Educational Needs Assistants

R

Miss Hayley Smith

Ms Newman & SNA

1

Mrs Charlie Vogel

Mrs Sonia Siers

2

Miss Sam Kirby

Mrs P

3

Miss Jessica Hand

Mrs Fran Patey

4

Mrs Seonaid Scott-Bromley

Yr 4 LSA (to be appointed)

5

Miss Kate Wiggins

Mrs Kerry Krempel

6

Mrs Jo Rushin M-W

Mrs Becky Miffling

Yr 6 LSA (to be appointed)
French – Madame Jones
PPA (Preparation, Planning and Assessment time out of class) Cover across Years 1, 2, 3, 4 & 5 – Mr Goddard
PE specialists – CMSports coaches and Mr Maliphant PE Teacher
Office Team
Mrs Tracy Tewkesbury, Finance Officer
Mrs Sharon Gallagher, Office Manager
Mrs Natalie Drew, Admin Officer
Mrs Andrea Gallagher, Admin Assistant
Wrap-a-round childcare – Afterschool Club
Mrs Wendy Perrior, ASC Leader
Mrs Gillie Cox (T, W & Th)
Mr Toby Fay (M & F)
Wrap-a-round childcare – Breakfast Club
Miss Mandy Lanning
Mrs Gillie Cox
Plus CMSports coaches
Caretaking Team
Mr Craig Lucas, Caretaker & ELLACK Cleaners
We know that the PTFA Reps have been busy doing some special end of year work (shh!) – if you have not seen your class rep and wish to pass on 'an envelope' then please contact them directly through email, or catch them on the playground before Wednesday 17th. A big thank you to them for their leadership, creativity and kindness at a very hectic time of year. It is much appreciated. As ever, there is never any pressure to join group collections. There are many ways to say thank you and a face to face thank you, a letter or a homemade card mean a huge amount and will be remembered forever.
Great News!
We have now got a full complement of Governors for September – thanks to those wonderful community minded volunteers who have stepped forwards. We look forward to welcoming the newcomers to our final Full Governing Body meeting next week and will be introducing them to you very soon!
Well done to…
…Dave Ibbotson and Eliza Bell who passed their MiDAS refresher test this week, enabling them to drive our school minibuses for another four years.
Thank you to…
…everyone for the ongoing donation of the used school uniform. The uniform sale for the new Year R was held today and several people commented about what a great operation this is in saving the planet AND pennies at the same time! We raised £94 this morning. Thank you to Sian Stratton-Brown and Juliette Treacher for all their efforts with the second hand uniform.
Big Boats to Bentley bike ride
Last Saturday the Big Boats to Bentley Bike Ride finally set off! 38 riders tackled the 45 miles cross country from the beautiful harbour at Warsash back home to our own Bentley Primary School. It was hard going in places (those pesky South Downs are rather steep!) but were no match for our intrepid team. It was one of the hottest days of the year, so water, rest stops and the occasional flapjack were vital to keep everyone going, and not one person succumbed to the heat. So it was with great delight that at 4.45pm, just 15 minutes behind schedule, we rode into the playground to a hero's welcome.
And what a welcome it was! Immeasurable thanks to the small army of people, far too many to name, whose efforts in the planning, and delivery of the ride made it such a safe and enjoyable cycle. And immeasurable thanks to all those who worked behind the scenes to put on such a welcome.
We raised a staggering £5,898 in sponsorship (including Gift Aid and before costs), and we are delighted that the new mini-bus is now on order. Well done everybody.
Ready for next year? B............. to Bentley 2020 (suggestions on a postcard to........)
John and Gill Ormond
Fabulous fundraising!
It is with great excitement that Mr Lucas has now placed the order for the new school minibus. This means that all the wonderful school visits which we offer may continue, as those parent volunteers who do not have a D1 licence will be able to drive the new bus. If this applies to you and you would be happy to drive our lovely children please get your names to the office for minibus training for next term! Thank you in advance and a continued thanks to all the lovely bus drivers who have volunteered this year. You are GREAT!
It was a hot and happy day last Saturday as we had THREE lots of super fundraising volunteers working to support our PTFA work.
Firstly the AMAZING cyclists in particular – they cycled a challenging route from the shore to Bentley on the hottest day of the year! What a great day they all had and we hope that you were all very proud of your achievements. Thank you to everyone who rode, planned, supported, organised, trained, lent flasks and worked as the first aid/refreshments crew! You are heroes! A special thank you to the Ormonds who were the dream team planners behind the event. To the Day family who were vital to the success of the event. Also to Dave Ibbotson and Richard Brace for getting up so early on a Saturday and doing the minibus taxi service down to the coast for the cyclists.
Back at school we had a small and hardworking team running the refreshments. The Ince family, and pupils at the school had made super banners and bunting to welcome back the cyclists and we certainly practised our 'Welcome back' (a couple of times!) before they were cheered back in! Thanks you to Debbie, Juliette, Maria, Sophie, Claire, Gillie, Angela, Ed, Craig, Steve, Gary and Hafsa. The cyclists and their supporters were VERY grateful for the refreshments and big welcome back.
Lastly our third team was on the Recreation Ground running Cycle Mania for the children. It was a terrific new addition and lots of children got involved and had a great time. A BIG thank you to the Hammertons who masterminded the whole event and to Mr Goddard for printing and organising the certificates (and for opening up at 6.15am on Saturday for the big cyclists and their minibus drivers). Thank you to everyone who brought and supervised children at the event too!
Community
The children have brought home pink booklets and all teachers have set homework tasks (which are due to be brought into school soon) linked to the super Bentley Fete. We know that many of you will be coming to this lovely event which takes place this year on the day after we break up. More information can be found here.
I have received a complaint this week from a Bentley resident who describes themselves as being a 'long suffering neighbour of the school'. Sadly, they are being driven somewhat demented by woofy/yappy dogs at the school gate and they have asked me to request parents' support with this. I was also sorry to hear that a parent had an aggressive member of the public verbally abuse them in regard to their pet and would suggest that any such behaviour is passed onto the local police. As a school we try hard to work in partnership with our local community and as ever we would request that all adults act with courtesy and respect towards others, much as we are trying to teach our children to do.