This week at Bentley...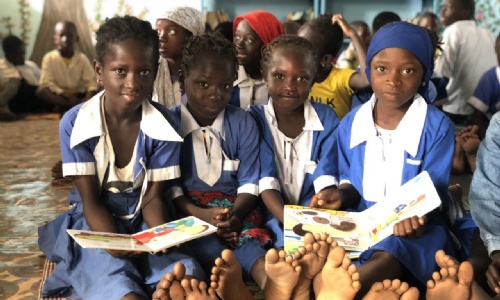 A big thank you to everyone who came to school for their Parents Evening sessions this week. It is very important to us we speak to you about your child's progress and work together to support their education here at Bentley. Just like the appointments at the doctors, occasionally someone has something so difficult to discuss that time is required to support them. Teachers try very hard to keep parents on track for the ten minute appointments and we apologise for any delays and appreciate your patience in waiting or rearranging appointments.
In lessons this week...
Year R – are using all their new sounds to read CVC (3 letter) words. Well done Year R!
Year 1 – have been learning about the mathematical symbols of '=' and '+' to write their own addition number sentences
Year 2 – have written amazing Quangle Wangle poems
Year 3 – really enjoyed their PSHE lesson today with great videos to help them think about making safe choices. Thank you to the PTFA for enabling us to buy this great resource!
Year 4 – think that their new Learning Journey book in English is terrific! It is called 'Tuesday' and it is all about flying frogs!
Year 5 – excelled individually in their cycling proficiency 'Bikeability' lessons. The two teachers commented on what a delightful bunch they are and how much progress they all made.
Year 6 – have been working hard to solve two step long multiplication problems with great results!
A reminder that we are not in school next Friday as we have our In-service Training days. Staff will be joining a cluster day event where we will be thinking about teaching in a changing world and how we can support the needs of all children to achieve their very best. Thursday 24th is therefore the last day before the half term break. CMSports are running childcare provision at Anstey Juniors for anyone who would like to sign their child up for this.
Mrs Katy Pinchess, Headteacher
Data Collection Sheets
Your child will have come home with a Data Collection Sheet this week. This is the information we have on record for your child. Please look through the information carefully, make any amendments necessary and return it to school by Tuesday morning next week. We ask to have the details of at least three people who we can get in contact with in an emergency.
News from The Gambia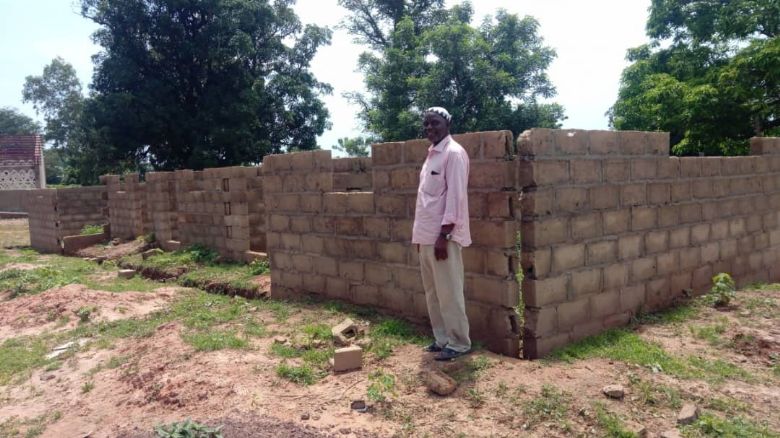 So far this year we have donated over £1200 to Sitahuma School. The focus for the Kaira Konko charity this year is to create suitable accommodation for the teachers. There can be no school without teachers and Sitahuma struggles to recruit and retain high quality staff due to the rural location and very poor quality of the living quarters. With funding raised by ourselves and All Saint's Junior School we are delighted to announce that building work has now begun! Amazing news and a huge thank you to everyone who has donated towards our friends in Sitahuma.
We have also heard good news in that the library which I helped to decorate with the volunteers last February is being well used. We hope to have staff from our school visit again next February and have put aside some lovely books ready for the children. Our School Council from last year chose books which they really like in our own library to buy for the Gambian children from money donated.
Every penny helps and if you would like to make a donation to the Kaira Konko charity or have an idea for a school twinning link then please speak to Mrs Pinchess.
Thank you …
… to everyone who donated to our textiles bank; you helped raise £39.40 over the last couple of months.
Governors at the Gate
The full Governing Body met for the first time this academic year last night. Several of our school policies were reviewed, updated and are available to download from here. Governors will be standing at the gate next week to chat to parents and carers as children come into school. In addition to the mornings, we are trialling an afterschool time to speak to you, hopefully at a less busy time of the day. We are keen to hear about what has helped your child to settle into the new raised expectations of the new school year, so please do come and talk to them – we want to hear parent and carer perspectives.
Monday 21st October – 8.30am
Tuesday 22nd October – 8.30am
Wednesday 23rd October – 3pm
Stuck for Christmas present ideas?
Book shelves nearly empty? In need of new reading material? Then we might be able to help!
The Scholastic Book Fair will be visiting school again during the first week after half term (week beginning 4th November 2019). This was very popular last year and, thanks to your support, raised over £700 for us to spend on lovely new books for our library. This is a fantastic opportunity to start the Christmas shopping early or simply to pick up some wonderful new books for you and your children to enjoy.
The book fair will be open during the following times:
Monday 4th November 3.00 p.m. – 4.30 p.m.
Tuesday 5th November 8.15 a.m. – 9.00 a.m.
Wednesday 6th November 3.00 p.m. – 4.30 p.m.
Thursday 7th November 8.15 a.m. – 9.00 a.m.
Payment can be made by cash, cheque or card. Full details of how to pay will be available during the fair.
Every child who has regularly read at least five times per week since the start of the autumn term will be entered into a prize draw to win a £5 book token to be spent at the book fair or online with Scholastic Books. We have five vouchers available and the lucky winners will be announced in next week's newsletter.
Don't delay – visit the book fair, buy lovely new books and help support our school in the process.
Happy reading everyone! :)