This week at Bentley...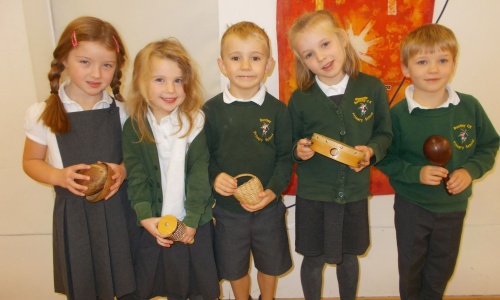 It has been a busy half term with lots of growth for pupils as they have settled in well to the new expectations of their year groups. Thank you to all the parents and carers who shared their feedback with the 'Governors at the gate' this week. It is good to hear your views and to find out about what you value from the school.
Year R have really enjoyed their Forest School - outdoor time in the woods - looking for signs of autumn
Year 1 had a great Design Technology day making bread from scratch. Lots of parent volunteers came in to help them make their very own 'bredgehog' roll to take home
Year 2 immersed themselves fully into the history of the Royal Victoria Military History Hospital and learned that the wards were 400 metres long and could hold 1000 patients!
Year 3 had a brilliant RE lesson making diva lamps as we have been learning about Diwali
Year 4 learnt about what it is like for Christians to follow God. The performed an excellent re-enactment of the story of Noah and the Ark.
Year 5 have been furthering their understanding of space and had a brilliant hands on science day at the Winchester Science Centre.
Year 6 had a first attempt at making pita bread last week and this week had another go to try out flavours and 'perfect' their balling skills. They smelt delicious all Thursday morning, yum yum!
We have been thinking about Diwali in our Collective Worship on Monday this week. Happy Diwali to those in our community celebrating it!
The autumn colours seem to be glowing this week and I believe that the last conker has now fallen from the chestnut tree in the playground, so please take the time to get out the warm outdoor clothes ready for our return back to school! In the meantime, have a fantastic half term with your lovely children.
Katy Pinchess, Headteacher
Staff News
As many of you know our lovely Office Manager, Sharon Gallagher, has been absent from work since January. Sadly Sharon is not able to return to work due to her health needs. She is taking early retirement and we will miss her very much.
Sharon has worked for Hampshire County Council for the last 20 years. She first started whilst her own children were at school and she worked for Wootey Infant School, before starting with us at Bentley. She has been our rock over the last six years since Sue Davies retired in all things 'admin'. It is an incredibly busy role in this school and requires incredible people skills and ever-ending energy as you get constantly bombarded by phone calls, parents, children, staff and on top of that the never ending stream of data requests and Department of Education requirements. Sharon always made the job look incredibly easy – a sign of a true professional. We miss her every day at school (and we will miss both Sharon and her fantastic husband Pete on every bar at every PTFA event!) but we know that she is getting the health support she needs. She will always remain a big supporter of our school and she has lots going on with her daughter's wedding coming up soon.
We will be inviting parents, governors and former colleagues of Sharon to come and join us in school on Friday 29th November to wish her well in person. Please save the date and we will be in touch after the holiday.
Bonfire Night
The Bentley Defence Force have been selected. If you have not had a text from us today then unfortunately on this occasion your child was not selected. We had a great number of applicants and a big well done to everyone. The Senior Leadership Team have been very busy with out of school commitments this week so the judges were Mrs Patey and Mr Antignani. They selected the candidates anonymously and were very impressed by the thought and Eco thinking of the entries. Well done – we can't wait to see your dance moves on the night!
Our PTFA will be providing the refreshments for the evening and we need your support - we can't run the bar, BBQ and children's refreshments without YOUR help. If every family gives just 30 minutes, it will make a HUGE difference at the event.
Year R (Shaz Barlow/Sara Wood) - BBQ - cooking and serving
Year 1 (Katherine Bingeman/Kelly Chrascina) - BBQ - cooking and serving
Year 2 (Amy Bingham/Luncinda Edwards) - BBQ - cooking and serving
Year 3 (Amber Chaplin/Sophie Handa) - Setting up - moving all the equipment to Carter's meadow, manning the area until the start
Year 4 (Mandy Lanning/Zoe Schafer) - Children's refreshments - setting up the 'stall' and serving
Year 5 (Lucy Catchpole/Ailson Lopes) - Ordering and collecting rolls, slicing rolls, returning the crates to Sainsbury's
Year 6 (Barbs Sarling/Juliette Treacher) - Bar - setting up the 'stall' and serving
Please contact your Class Reps (noted above) to help and they can let you know which time slots need filling. If you would like to volunteer and your class have already filled their slots, please click here to email Kathleen and she will happily allocate a job to you!
Music Event
This week we held our first school 'music sharing'. I have asked teachers to set this up for the year so that our classes have the chance to perform their learning from the term. Each class has a focus music topic each term. This is generally taught once a week but can be blocked according to the topic. We wanted the children to share their learning more regularly and to get experience in performing beyond the other experiences we hold in school such as X-Factor, iRock and music lessons. There will be other occasions when parents will be invited into school to listen to music performances from the classes too.
We were all impressed by the classes hard work and outcomes in their music and performance.
As music leader, I was really pleased to see the progression across the school and children adding in their independent ideas to share with their classmates. They sang confidently as a group and clearly enjoyed their work.
If you would like to see the clips please click here.
Mrs Vogel, Music Lead
Safeguarding
We have sent out safeguarding updates to all of our regular volunteers. If you have not had this email but do wish to be a regular volunteer then please come into school to arrange a meeting or phone call with Mrs Tewkesbury, our Finance Officer, so that she can set up a DBS check for you.
POLITE NOTICE
A reminder to anyone who drives their children to school; please be mindful of how you park, where you park and be respectful of our neighbours driveways and access to their homes.
If you do experience any issues with parking near school or driving through the village, please do contact the Parish Council directly at clerk@bentleyparishcouncil.co.uk.
BASKETBALL competition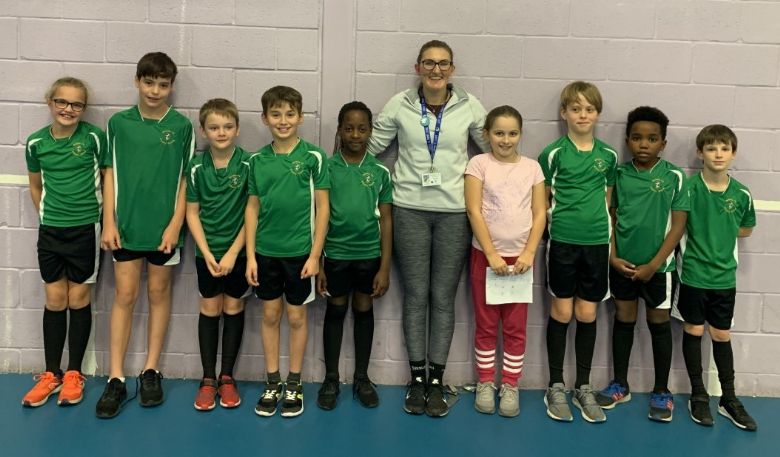 Miss Kirby, PE & Sports Lead, was really impressed with the Basketball Team who respresented Bentley on Thursday evening. Up against some really tough competition, Bentley played incredibly well. They kept striving to score, worked well as a team and Miss Kirby was delighted to see some great attitudes and super sportsmanship. They placed third in their group and fifth overall.