This week at Bentley...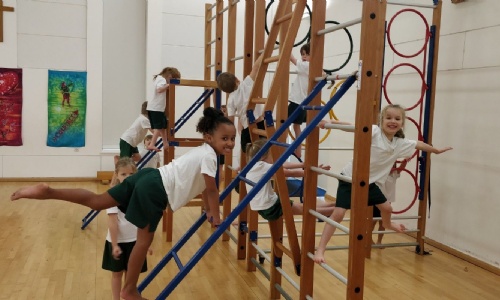 It does feel as though we are in a weather Groundhog day with the rain and the weekend storms…let's hope that Spring and SUNSHINE are just around the corner, but a reminder to label hats, gloves and scarves in the meantime whilst it is still very wintery.
There has been lots of great learning taking place in school and the children have impressed us at the halfway point in the year coming back to school from half term refreshed and ready to learn.
We are looking forward to the return of one of our favourite fundraisers – Quiz Night - this evening. The doors open at 7.30pm and the Quiz starts promptly at 8pm. Our Quiz Master, Mr Goddard, is ready with the questions, our fantastic PTFA team have stocked the bar and placed the fish and chips order, Yann is ready to be our 'Pudding Auctioneer' and James Aston will be running the Heads & Tails game. A big thank you to everyone involved tonight and for all the preparation and planning which has gone into it. It's going to be a really fun night and one I very much enjoy too (however dire our team's general knowledge appears to be!).
We are also having two fun family events next Saturday – click here for more information and to book your tickets.
Mrs Katy Pinchess, Headteacher
THANK YOU TO…
…Anwi in Year 1 for her very generous donation. Anwi is always keen to help the school and the community, including avoiding plastic and saving water at home. On the occasion of her brother Siddhan's 1st birthday, Anwi agreed to request all friends and families to donate for school rather bringing toys made of plastics and batteries. She felt very proud that it is helping the school on the occasion of her brother's special event and we say a BIG THANK YOU!
…Alison Lopes for being a super volunteer and coming in to help in our Library every Tuesday for the rest of this term
…Mr Goddard who came into school over the half term holiday to help Mr Lucas cut down a fallen tree and make a new bug hotel for the woods
WELCOME BACK TO…
…our super cook, Alison, who was off last half term with a broken foot. Wendy, Paula and the staff from HC3S stood in and kept everything running brilliantly, but we are very pleased to have Alison back!
ZIG-ZAG LINE SLOGAn COMPETITION
Thank you to everyone who entered the zig zag line slogan competition. We were really impressed with all the suggestions and Rose and Archie, the JRSO's, had a tough job selecting the three runner up entries and the winning entry. Here's who they chose…
4th place: Naomi Yr 4 with Yellow zig-zags are for safety, not free parking!
3rd place: Maddison Yr 6 with We bellow, "You're on the yellow!"
2nd place: Holly Yr 6 with Please follow this sign and keep off the line
And, drum roll please…..
1st place: Dominic Yr 2 with PLEASE KEEP CLEAR, CHILDREN ARE NEAR!
Congratulations to you all. There is a prize for all of our runners up and Dominic's fantastic slogan will be professionally printed and adorn the gates outside the school.
CAN YOU HELP?
We are looking for a couple of parent volunteers to help in the library with Alison Lopes on Tuesday mornings. It would be to help the children to shelve and find books. Plus admin tasks, such as using the computer to add and remove books onto the system, to check shelving and stick the Dewey number stickers on the non-fiction books. No experience is necessary as training will be given.
LOST & FOUND
A silver bracelet was found in the Rec car park on Monday morning by one of our parents. If you have lost one, please let us know.
Click here to see what's happening this coming week at school