This week at Bentley...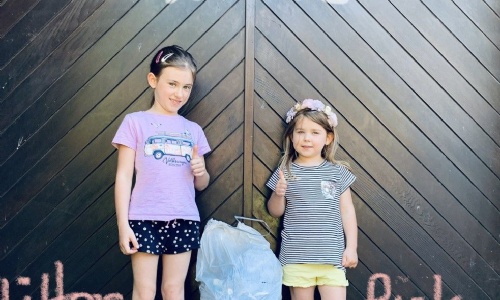 It is unsurprising at this time that our super school continues to reflect the school values but these have shone through in your correspondence with us from Virtual School this week.
There has been a ton of COURAGE as we all deal with this extended period away from school. Many of us had enjoyed the relaxation of the holidays and the lure of the lovely weather has been a big barrier to getting everyone back into Virtual School expectations. Well done to everyone who continues to find their way and for restarting work routines – go Team Bentley!
Many families showed their LOVE for the planet on World Earth day. Well done to those who planted seeds, tended gardens, picked litter and enjoyed our wonderful world on Wednesday! A big well done to the Bingham girls who collected this huge bag of rubbish, really making a big difference in the village. Madame Jones and the Eco warriors will be incredibly please to hear you continue to focus on this important topic. Remember to get your entries completed for the Alton Eco competition everyone - you can email them to ecohero2020@gmail.com or pop a hard copy entry into the post box on the school gate.
Thank you so much to you all who continue to add to our school COMMUNITY. Your kind words, appreciation, learning feedback and the amazing rainbow pictures keep inspiring us in school as we try hard to meet the needs of running real life and virtual schools concurrently. As it says in the Bible, "And let us consider how we may spur one another on toward love and good deeds, not giving up meeting together, as some are in the habit of doing, but encouraging one another" Hebrews, 10:24–25. Thank you for making Bentley CE Primary School the terrific place it is for children to learn, with great partnership support from home, our super village and school.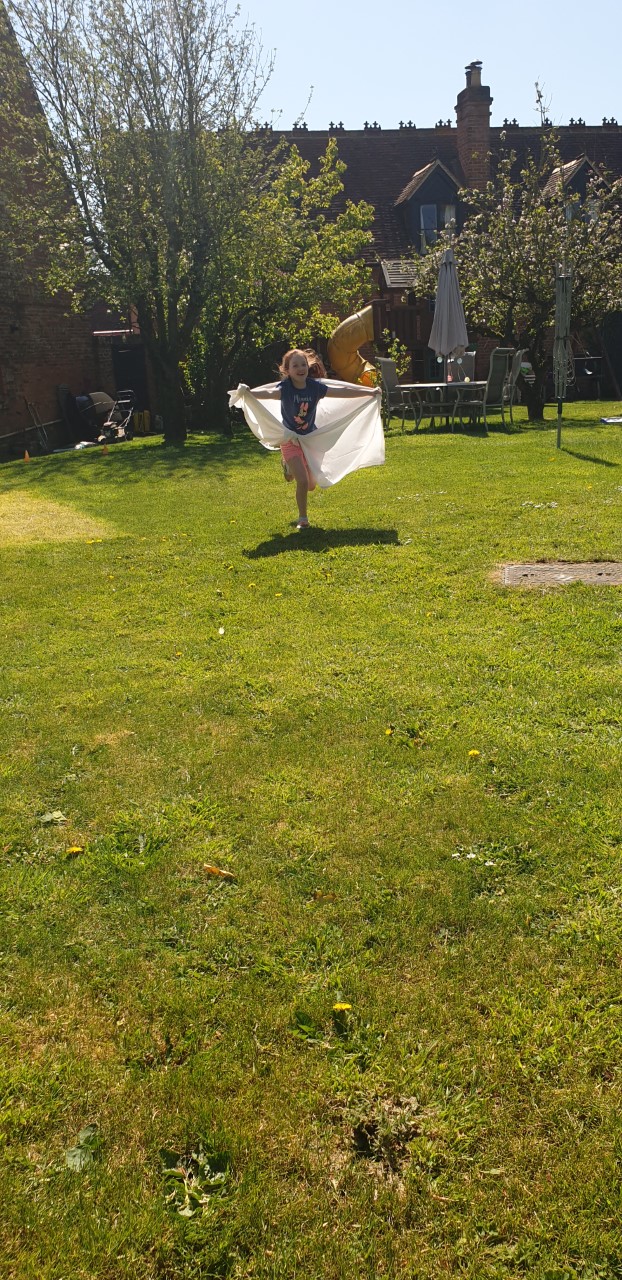 It has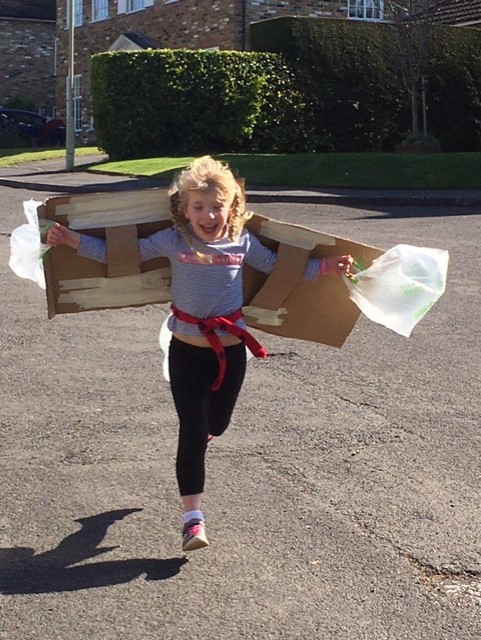 been brilliant to hear back from all the teachers this week about the children's learning from home. I am delighted to say that Bentley continues to shine with the vast majority of children engaging in learning from home – you rock! We are now requesting parents and carers email us one piece of work per week so teachers can see how the children are getting on. We hope you have been able to access some of the new resources coming out to make learning more interactive. It can be a little overwhelming to negotiate it all, but teachers recommend the BBC Bitesize resources in particular.
I have been reading all the childrens' reports ready to come out to you next week. I have to say it has brought a tear or two as I read them as we are all missing all the children and the brilliant 'coming together' that is the summer term. In the grand scheme of things, this is a small sacrifice to keep everyone safe but none of us can help feeling frustrated at times.
Enjoy a well-deserved weekend of downtime in the sunshine if you can, after a busy first week 'back'.
Mrs Katy Pinchess, Headteacher
Finding things tough?
It can be frustrating to read about some people taking up new hobbies or seeming to flourish if you are finding things tough. At school, we have three kind and supportive members of staff who are undertaking regular phone calls. If you would value having a call to discuss an issue or just to chat to someone outside the family, please email us at adminoffice@bentley.hants.sch.uk. Please know that however you are feeling we are here to help – as a staff many of us have found this time a challenge too – particularly those juggling home schooling - and if we can help in any way, we will try to. Please be assured we handle all emails in complete confidence, please get in touch.
House Day
Next Tuesday was supposed to be one of our whole school House Days. It is, of course, optional but if you would like to wear house colours at home then please go ahead! You might want to design a fun obstacle race in your garden or across a room (with permission from your family of course and making sure you tidy it all away afterwards). Alternatively, you could alternatively play a fun card or board game and each person could represent a different house. We would love to see a photo of what you get up to! You can do it, Kolbe! Hooray for Tutu! Go for it Nightingale! Whoop, whoop for Wilberforce!
Wonderful News
Every two years, Auditory Verbal UK, along with other partner organisations, celebrate the achievements of deaf young people at the "Power of Speech" awards, with a special ceremony held at the House of Commons. Earlier this year, Miss Smith was nominated in the Teacher category by Isabelle and her parents for her super teaching, support and her outstanding communication with the audiology and implant teams, which resulted in great pupil progress. We are delighted to hear this national award has been won by Miss Smith and is a brilliant acknowledgement of her super teaching and passion for helping every child in her class to achieve. Very well done Miss Smith and a big thank you to Isabelle and her family for taking the time to nominate her! We are excited to hear all about the award ceremony when it takes place.
Does your child speak another language at home?
There are some useful links to excellent dual language story books and advice from the Hampshire Ethnic Minority and Travellers Team which is available by clicking this link.
WELL DONE…
… to Poppy in Year 3 whose creation of a super Eco-Poster was rewarded with a Blue Peter Green Badge this week! Great work Poppy!
GARDENING GIVE-AWAY!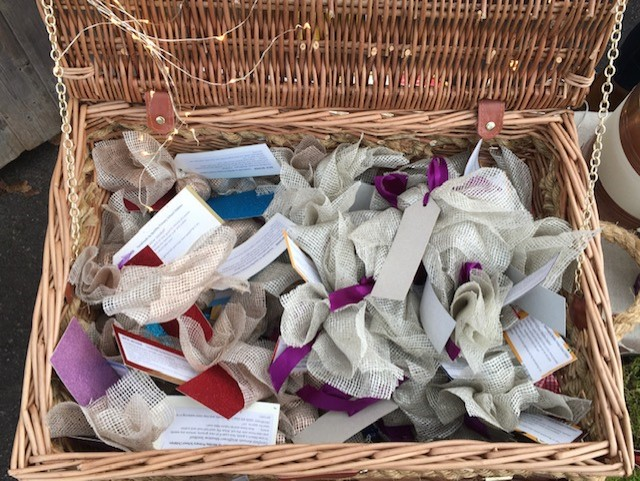 We have a seed bomb give-away coming up on Thursday 30th April. Just before Christmas, the Year 1 children made these wild-flower seed bombs and we would like to give them to you to enjoy in this beautiful weather! From 9am - 3pm on Thursday, these seed bombs will be in a wicker basket outside the Scout Hut on the Bentley recreation ground. If you or a family member live within walking distance, please come down to take one or two. As they have been stored for a little while, they will need to be soaked before they are used. Each seed bomb has a set of instruction on it. If it is safe to do so, these might be a nice treat to leave for a neighbour or someone who is self-isolating. Or, your own garden of course!
The Year 1 gardening team very kindly sent home a packet of bean seeds with every child at Bentley as we went into lock-down a few weeks ago. It would be lovely to see how those are getting on, so please do send in pictures of your gardening success!
WE LOVE READING - #READATHOME CHALLENGE
The Hampshire School Library Service have launched a new online reading challenge for the summer term. All you have to do is to read six books and then write a short review about each one and submit it to the School Library team. You can read a physical book, an e-book or listen to an audio book either by yourself or as a family. Once you have read and reviewed your six books you will be able to download and print a certificate which you can bring into school when we're back and show in Gold Book assembly. Click here for all the details
Happy reading!!
Mrs Miffling - English Leader
Fancy going on a trip?
Miss Wiggins' sister works for the Environment Agency and thought the children would like to take a (virtual!) trip to some interesting places around the world. Miss Wiggins visited the Great Wall of China this morning and she swam with Sea Lions this afternoon!
Just click this link and you'll find lots of ideas for wildlife enthusiasts and explorers while we are in lockdown. It includes links to Lizzie Daly's Earth Live Lessons from inspirational scientists, conservationist and wildlife film makers every day at 2pm, and Earthwatch's 'Wild Days' for some plastic-themed activities.
And you can also explore amazing places from the comfort of your sofa! Get up close and personal with the Big Five with expert rangers on a virtual safari, take a trip to The Great Wall of China, or a deep dive into one of the amazing US National Marine Sanctuaries or the Great Barrier Reef.
And finally...
Julia Donaldson is a favourite author for many of our children. She and Axel Scheffler, the author of many of her books, have reworked some of her most popular characters with the pandemic in mind which we thought you might enjoy. Axel Scheffler has also been involved in putting together a super book for children about the Coronavirus. You can download a copy from our Virtual School by clicking here. At that link you'll also find more information which could be useful in talking to your child about the pandemic.