This week at Bentley...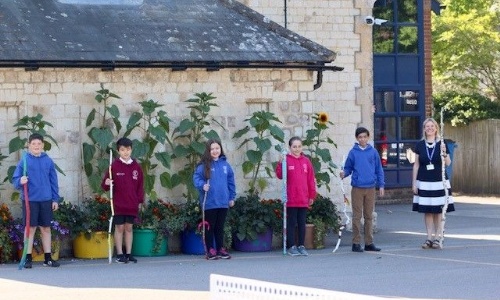 In this final week we have really enjoyed some very special moments despite the continued topsy- turvy of the COVID restrictions.
It was brilliant to see the children reunited albeit virtually to say 'goodbyes' and 'hellos' as part of our Transition work. Teaching Staff have spent a lot of time doing handover meetings and saving children's learning from home and school so their new teachers are ready to teach them at the start of the new school year.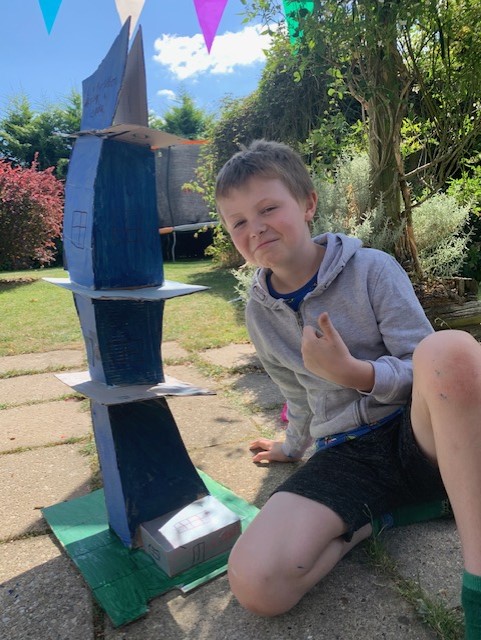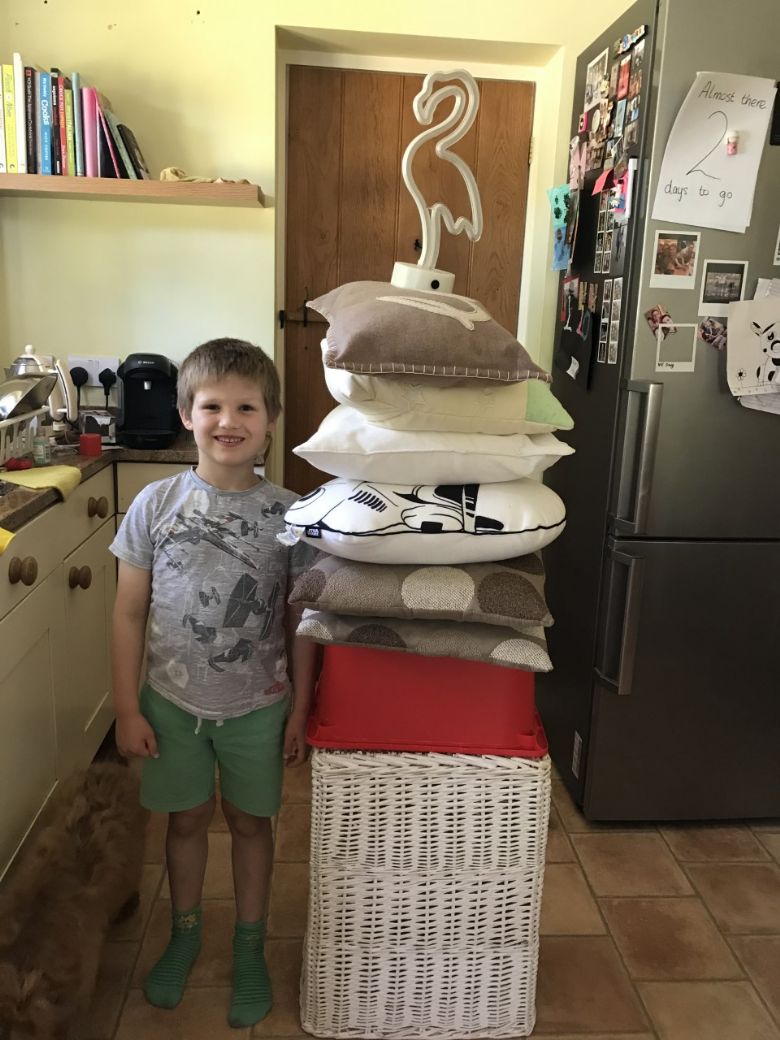 We have very much enjoyed our three special learning days set up by Miss Hand, Mr Goddard and Madame Jones. A big thank you to them for their plans to support virtual learning at home and we hope you all enjoyed them too!
Our Year 6 returned to school for a super two days of transition activities and special goodbyes. It was great to have them all back in school, creating some final memories before they all depart off to different Secondary School destinations. Well done Year 6! Their Special Leaver's event had to be held virtually for the first time ever in Bentley history. A huge thank you to Mrs Rushin and to Mrs Miffling for setting this all up and for compiling their videos. It was truly a reflection of each and every one of them and brought a tear to many eyes and a lot of pride to our hearts.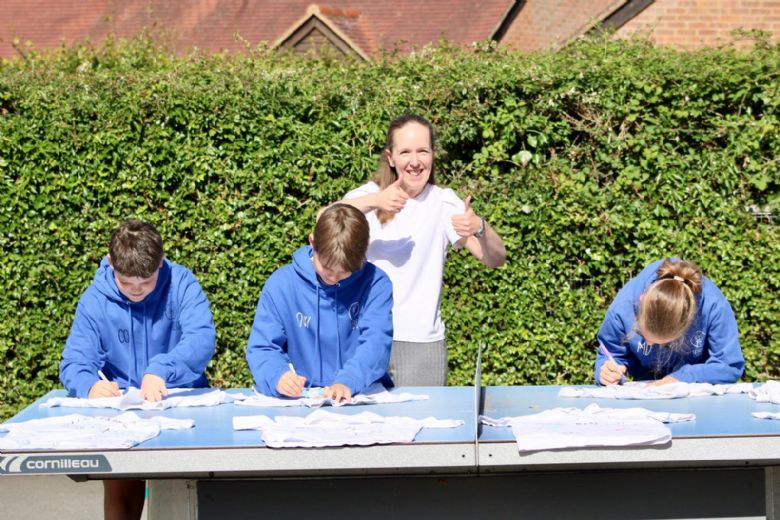 Well done Year 6 – enjoy your next adventures at secondary school!
A HUGE thank you to Mrs Proud and all the parents for their generosity and kind words. The whole staff have asked me to say a big thank you to you all for their lovely gifts and thank you cards. They mean an awful lot.
We have sent Miss Kirby off in style today. It was so lovely to have many – socially distanced- goodbyes and I know she really appreciated it. Thanks yous and goodbyes from Andrea Gallagher, Mandy Lanning and Leo Maliphant. As Yann summed up so well in his collective Worship this week – we are so sad to say goodbye but so happy for you to have new adventures and will hold you all dear to our hearts forever.
I am incredibly proud of the whole staff team for their tremendous effort. They have certainly demonstrated everything we hold dear at Bentley – love, courage and community have been in plenty. They have worked beyond anything we have every experienced in schools previously and they did it with kindness and love for the Bentley pupils. What a great team, your inspire and motivate us all.
All that remains for me to say is to all have a brilliant summer holiday. I hope that it is healthy, happy and sunny for you all. I very much look forward to seeing everyone back in September!
Mrs Pinchess, Headteacher
HAPPY BIRTHDAY TO…
…Emily, Evie-May, Maddison, Lexi, George, Harry, Gabriel, Annie, Emily, Freddie, Sarah, Georgia, Idan and Dolton! We are sorry the whole school couldn't all sing Happy Birthday in collective worship as we usually would, but Bubble Group 5 have sung it instead J You can download the audio file from the foot of this page.
We hope you had a really fabulous birthday!
SEPTEMBER PLANS
We look forward to welcoming some new staff, children and families to Bentley in September. Children come back on Monday 7th and at this time it is expected that all children will come into school together.
We have already made provisional plans for the new academic year, but will be reviewing our Risk Assessments in August in order to adhere to the most current recommendations at that point in time.
What we are currently planning;
All children will be expected back to school
We plan to have two separate bubble groups - these will be Infant and Junior Bubbles
Children will be in a whole class group.
Breakfast club will resume with separate Infant and Junior groups.
Afterschool club will resume from Tuesday 8th September with separate Infant and Junior groups. There will be a collection at 4.15pm (£4 a session) and one at 5.15pm including a high tea (£10 a session). All sessions will need to be booked half-termly in advance and paid for half-termly in advance. Bookings will open on 4th September at midday via www.scopay.com. Please note we are limited on numbers. In order to ensure adequate staffing, please email the school office to let us know if your child will be requiring any wrap-around childcare, noting which days and which sessions you will require. More details to come out to parents on Thursday 3rd September.
Social distancing requirements are likely to remain in place.
Local lockdowns may be required and virtual schooling will resume if this occurs.
Packed lunches may be brought into school again from September but we will require these to come in a hard lunchbox which is cleaned every day (sorry - no soft or material lunch bags).
Full school uniform will be required again from September. Children will come into school wearing their PE kit on Wednesdays for outdoor games throughout the school year so green or plain black tracksuit bottoms will be required.
Outdoor play and learning will be a big part of our Recovery Curriculum so please ensure all children have a waterproof coat with a hood. Wellies, old trainers or other suitable outdoor footwear is also a must.
Other than wraparound childcare, only outdoor clubs are likely to take place from September, but we will review this again as the year goes on according to our whole school risk assessments.
SUMMER HOLIDAYS
We hope you can all get time to stop working and enjoy some family time together. You may be inspired to end the school year like Max in Year 3 with a super time Capsule.
Remember CMSports are running a summer camp here at Bentley and you can still sign up for places by clicking here.
There are still lots of fun online resources which your child may enjoy over the summer;
Scripture Union are excited to introduce SUmmer Online – over 30 different summer events for children, young people and families, each with an exciting programme of fun, games, Bible exploration, worship and more. And best of all, the events are FREE! Explore and book SUmmer Online events by clicking here
Global Citizen Art Project – download the document from the foot of this page to get involved
Summer reading Challenge - We always promote enjoyable summer reading with the whole family able to get involved. We REALLY encourage all Bentley pupils to take part in the FREE summer library challenge. Mrs Pinchess has offered a bumper 100 house points to any child who takes part so please support them by signing up online to; www.sillysquad.org.uk.
Mr Maliphant's final PE Challenge – Click here for the link to his last video with a final goodbye from Bear and Mr Maliphant.
Fantastic Mr Fox - As a summer holiday treat we have one more story for you read by our super Bentley staff – click here to enjoy it!
There are a few more activities at the foot of this page for your children to enjoy over the holidays!
PARENT SUPPORT IN THE SUMMER HOLIDAYS
Some services are restarting face to face sessions and this is a good time to follow up on dental and medical appointments if you have not heard back from cancelled appointments.
Don't struggle alone. This has been a very difficult time and you are not alone if things feel overwhelming. There is still help available across many services over the summer for mental health for adults and children link to our website nurse page etc
Our local Family Support ELKOLET are also a good support – you can contact them via this link
THANK YOU TO…
…the whole staff team. You are always wonderful but have all been so amazing throughout this lockdown, juggling your own worries and family needs in order to keep our school open every day since the 20th March, both virtually and 'at' school. Phew! Well done – enjoy a brilliant, well-deserved REST this summer!
…Faiza Aslam and the Islamabad Branch of Lajna Ima'illah UK for the very generous donation of masks, hand wash and masks. These have already been very useful and will be great for our return to school in September.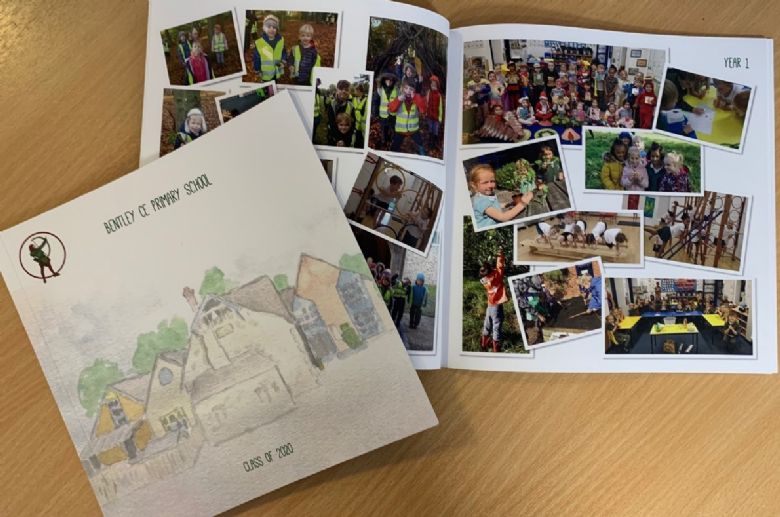 …Mrs Drew for creating such a special Year Book for the Year 6 pupils for their end of year award pack. If anyone else would like to purchase a copy, please log on to www.scopay.com to purchase one. Log on to buy one. It is a lovely keepsake from a very unusual year, with lots of photos and smiles reminding us of so many HAPPY memories.
…Miss Kirby for treating the Year 6 pupils and all of her colleagues to a delicious bacon roll or sausage sandwich on Monday. The Year 6 may have missed their SATs week but the bacon butties were not been lost!
…all the families and children for the very generous gifts for staff and gifts for the school.
…all the parents for the kind donations gifted over lockdown and as children are leaving the school. Thank you so much and please know that your donations are much appreciated.
… those children leaving the school who have continued the tradition of gifting a special book to the library. Your Leaver's books will be added to our library with your lovely front page messages so that your child will always be remembered at Bentley!
…our wonderful governors who have continued to meet and lead the school in Lockdown. Thank you to Dave, Nick, James, Claire, Yann, Trevor, Greg, Becky, Natalie, Josie, Laura, Esther, Eliza, Mark and Paul. Your support, perspective and leadership have been hugely appreciated.