This week at Bentley...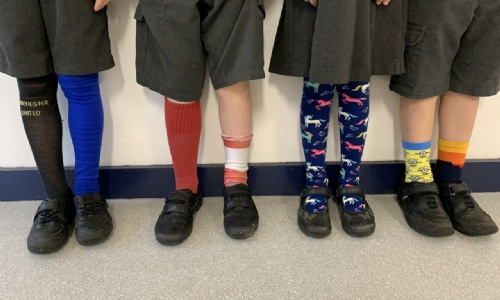 It is starting to feel a little Christmassy earlier at school this year! Ordinarily we have a ban on the 'Christmas' word until the 1st of December but this is no ordinary year as we all know. Today in our Celebration Assembly we all shared our excitement about learning lines and prepping for our whole school 'Christmas Spectacular DVD'. Our plan is to bring the Christmas joy home to you this year and we are all working hard at our social distancing, hand washing etc in order to try and allow this to happen. (See below for more information)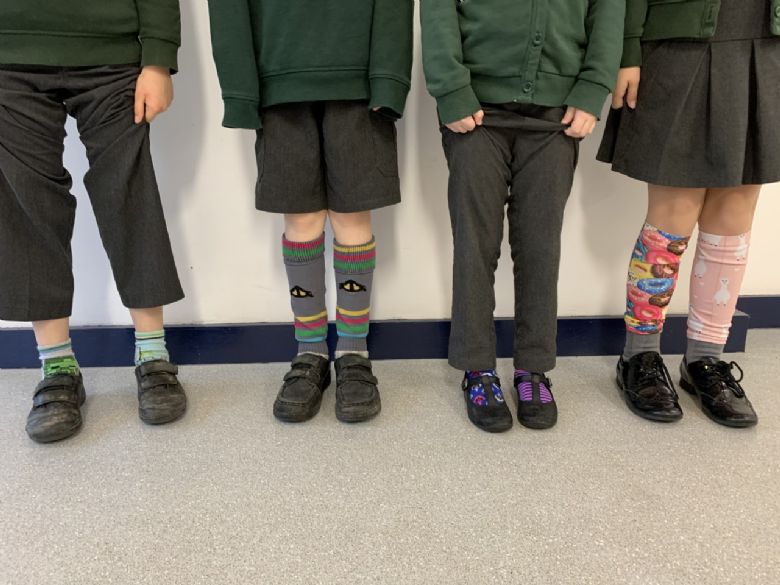 All the classes have had a busy week; there have school photographs for anyone who missed them the first time; all the Infants visited the book fair; Year 3 and 4 worked with the film crew (a.k.a. Yann, Gemma and Sam) from St Mary's to film for a special Church Christingle treat; Year R have their special birthday party this afternoon and Year 5 and 6 have been very busy learning their lines for their KS2 play. Lots of us got involved in wearing odd socks and funky tights on Tuesday to celebrate being our wonderful ourselves. As a Church of England School we remind children to be proud of everything which makes them unique. As children of God, we are all special and we are proud of each and every one of them.
There is a lot of PTFA activity going on so please check the links below and remember that it is a non-uniform day in exchange for a Christmas raffle/gift donation next Tuesday 24th November. Also that there is no school on Friday 27th November due to our INSET day.
I wish you all a lovely weekend.
Mrs Pinchess, Headteacher
THANK YOU …
… the Aston, Bingeman, Bowler, Dennett and Fay families for the blue IKEA bags! They are much appreciated and are ready to be filled with the new toys bought with 5p Friday funding.
… Mrs Frankland for the super French resources
… the Bell family for the books
HC3S Survey
HC3S, our school caterer would like to better understand how Covid-19 has changed the school community's access to food in your local area. Your opinions are important to help as part of local government, identify and gaps and continue to strategically plan for the future to best serve local communities.
They have asked us to share this survey with you. It will take 7-10 minutes to complete and can be accessed at this link.
Christmas Production
With COVID restrictions in place it is not possible to invite families in to watch the Christmas productions as usual this year. But don't worry, you'll still get the opportunity to see your KS1 children performing in 'Hey Ewe!', your Year 5 and 6 children in 'Bah Humbug!' and years R, 3 and 4 in a special individual class performances. We have arranged for both plays and individual class performances to be filmed and put together on a DVD for you which will go on sale next week.
VEG POWER – EAT THEM TO DEFEAT THEM!
We hope the children have enjoyed the vegetable-related activity books we sent home last week. Veg Power have asked us to share a short survey with you so its funders, Public Heath England, can get some feedback.
Please click on this link to complete the survey.
Click here to learn what's happening in school next week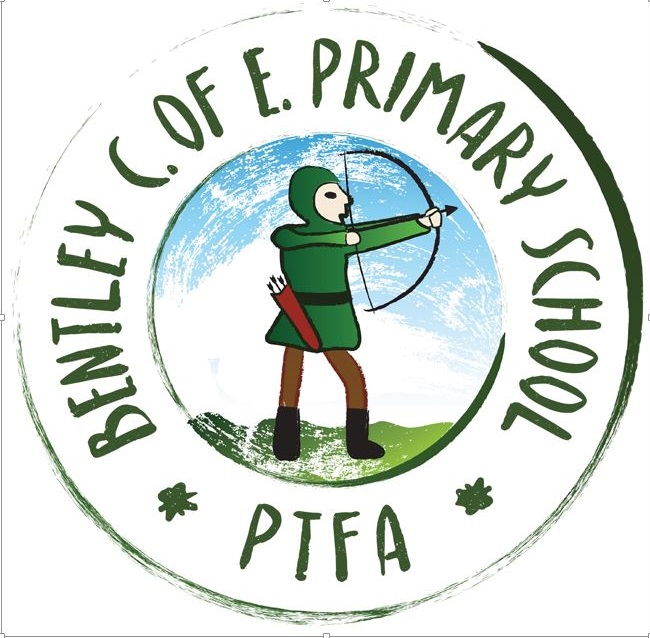 PTFA Birthday Bonanza
Next Thursday is the Year 1 birthday bonanza – invitations came home with the children earlier this week. There will be music, dancing and party games and they may bring 'party clothes' to change into at school before the party – please ensure they are named and in a named bag. This is a fundraising event and if you would like your child to have a party bag at the end, please go to www.scopay.com and order one. They are £5 each.
It's beginning to feel a lot like Christmas…
You still have a few more days to order your Christmas Tree, Goody bags and Family Cookbooks. You can order them all from the PTFA website by clicking here.
The beautiful Nordmann fir Christmas Trees come in three sizes – 4-5ft £28.00, 5-6ft £32.00 and 6-7ft £36.00 and will be ready for collection from the staff car park on Saturday 5th December from 10am to midday.
The festive Goody Bags, which are being put together by some super Year 1 mums, will be distributed to the children on 4th December at the end of the school day. There are two options – one for Infants and one for Juniors – and they contain some lovely Christmassy treats. They cost £6 each.
Production on the super Family Cookbook is underway. With over 70 mouth-wateringly good recipes and some gorgeous pictures, this would not only be great for your family, but also make a super gift for grandparents, aunts, uncles, and family friends. You can pre-order yours for only £10 by clicking on this link.
And finally, next Tuesday (24th) the children may all come into school in their home clothes in exchange for an item for one of our Christmas raffle hampers or the grown up Christmas gift shop. We would love to receive...
non-perishable food items - this could be anything from delicious biscuits to yummy jam, mouthwatering chocolates to tangy chutney, sweet treats to crunchy crackers - and everything in between (please check the end dates before they come in!)
pamper items - bath salts, handcream, bubble bath, smelly candles - anything to help you relax at the end of a long day
bottles - wine, beer, fizz, mixers – or anything in a bottle!
kid's gifts - toys, games, craft things - and sweets and chocolate, of course!
...and anything else you can think of which you would like to open if you won a hamper!
We will be selling tickets before the end of the month and the winning tickets will be drawn in December…just in time for you to take winning hampers home to enjoy over the festive period.
Thank you for your support! Every little helps and it all makes up some brilliant hampers so please donate whatever you can.