This week at Bentley...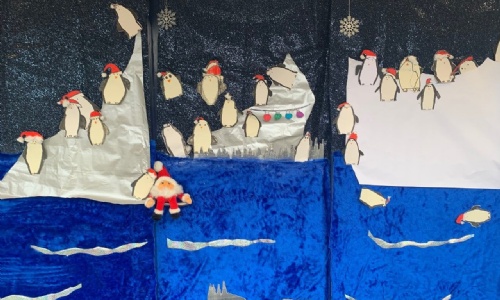 It has been a big week nationally with all the changes to the COVID rules. Whilst we have had a few staff and pupils self-isolating we have been incredibly fortunate here in not having to close a bubble yet. As we move into next week any positive COVID case would impact much wanted holiday plans to meet up with family, so please continue with all the precautions and recommendations we have in place. We would like adults to continue to wear face masks on the playground and thank you for all your support in keeping everyone safe. A reminder that if you have a positive case confirmed you must let us know as soon as possible so that we can work with Public Health to see what is required for our community. Thank you to all staff and parents for the excellent communications about self-isolations and any COVID positive external links, which could impact our school community.
There is huge excitement across the whole school with some special performances being prepared by each class for you at home for Christmas. The big event is being filmed next Tuesday and we request your support at home for early nights, baths/showers and brushed hair on the 8th December! We want everyone looking and feeling their best in a proper 'show biz' fashion. Our young actors, singers and Nativity experts are really looking forward to showing off their hard work. I will have my posh frock on to represent all families as the 'live' audience…I'll be channelling my inner TV audience enthusiasm on your behalf and can't wait to see them all in action! Please read on below for more parent information.
A reminder all library books are due back next week. Very sadly, our inventories show we are still missing many, many reading books and library books after the lockdown. We have used some funding to replenish but funds do not go far. We would be very grateful if ALL books could be returned and Mrs Morris, our librarian, will be contacting parents where there are outstanding loans to see if we can track down more books.
This week in school the children have been....
Year R have been creating repeating patterns in maths
Year 1 were writing number sentences for subtraction
Year 2 were getting to grips with adding up different amounts of money
Year 3 were drama in English to support creativity when writing setting descriptions
Year 4 produced excellent 'portal' stories, organising writing into paragraphs and choosing wonderful vocabulary
Year 5 have been writing the story of the Lighthouse Keeper using compound sentences, expanded noun phrases and interesting dialogue
Year 6 were learning how to add and subtract fractions
Mrs Pinchess, Headteacher
Whole school filming on Tuesday 8 December
There is huge excitement across the whole school with some special performances being prepared by each class for you at home for Christmas. Unless we wrote to you today we are assuming your previous permission to allow your child to take part and be filmed is still correct.
As you will no doubt be aware we cannot bring visitors into school nor attend church as usual this year. We are producing a festive DVD with all classes and children contributing next Tuesday. The DVDs are for sale via the PTFA website. This is no small venture as you can imagine and I am incredibly grateful to all the staff for working so hard on all the different aspects (in tandem) to enable all classes to take part. Also thanks to all of you at home, for providing costumes and helping with words and singing at home.
The whole venture is to allow your child to share their performance with you at home and to enable the older generation and other family members to receive some Christmas joy in a very difficult year. Like the Premier League football players, we are really missing our audience (especially all the lovely grandparents who always come to support the children and enjoy the festive celebrations) but we will do our best to bring some Christmas sparkle home via the DVDs! We hope that every family will be able to purchase one, but if money is an issue then please do get in touch as we have a small amount of charity funding available.
If you are not happy for your child to take part, or if you would not like their first name included in the credits at the end (the children LOVE to see their name on 'television' and no child will have a part listed beside their name for safeguarding reasons), please let the office know by Monday morning.
We absolutely understand and respect your opinion on this and will try our hardest to ensure that your child does not feel as though they are missing out too much on the day of filming.
Well-being updates
We want to share how proud we are of our Bentley children because of their amazing resilience this term. We run regular circle times in school and every child has a 'HAS' (Happy, Angry, Sad) book in their classroom where they can share their feelings, or any worries, with their teacher confidentially. Teachers have fed back about the positive attitudes and happiness they are observing from our school children. Their feedback tells us they really appreciate school, love their time back with teachers and friends and having their own space away from home again. Getting back into school work and rebuilding stamina has been a big focus is a challenge which the children have really risen to. Well done!
We have also increased support systems this term with an early intervention approach which has really supported individual children. Having the special days has been a source of great happiness too and a big thank you to the PTFA for their work offering optional special treats on top
If you are still concerned about your child's mental health at home please do let the class teacher know in school. If you would like to work through issues, such as bedtime worries or COVID questions, then we recommend looking at the school website for all the Well-being suggestions in our COVID section. Click here for a recommended website from BBC Scotland.
Finances
We know what an expensive time of year this is and the Christmas costs can creep up. We know there is a fine balance for every family about what we can and cannot afford. So a few updates…
Firstly, there has been some mixed messages going home about the Friday 5p collections. These are to help the children to understand the value of money. The hope was that children would bring in a few pennies or a 5p each Friday. The children all have lovely new toys in their playground bags, which they are really looking after having experienced 'saving up' for them. The School council have identified the items the class could save up for next term. We are really grateful for the donations given this term but do not want any parent to feel under pressure to buy equipment or send in large amounts of money each week. We have completed the collections for the term and would urge parents to help children understand the value of coins and possibly do chores at home to earn some small change which they could then choose to donate! (Please help us teach them and don't bail them out with this, as the 'Bank of Mum and Dad'!)
PTFA events at school can seem to come thick and fast at this time of year, no matter how we try to manage them. Please do not feel under pressure and talk to your children about choices – in school we always couch such activities in a way that children should not be activating 'pester power' but we all know that this can be difficult.
Secondly, on a more serious note, if your circumstances have changed this year and there is no adult working, or if you are a single parent or if you work less than 16.5 hours a week you may qualify for benefits so do see if you are eligible. COVID has affected so many people and we want to support families as best as we can. Your child may be eligible for Free School Meals, this is handled with complete confidentiality by the headteacher, and office so please get in touch if you think you may qualify. Not only does your child receive their lunch every day, but additional support becomes available in school.
Mrs Tewkesbury is sourcing the holiday food vouchers for all children eligible for Free School Meals and will be in touch with all the families as soon as they come through. We are using an online system this time, which can be activated through a mobile phone connection and used in a wide variety of food stores.
We do have contacts with other charitable organisations who are offering support for families so please let us know if things are tough, even if you are not in receipt of benefits.
We know that this is a tricky time and if there is anything we can do to help - be it a chat on the phone, or something more practical - please remember we are here to help. In January and beyond, as well as at Christmas!
Governor Update
Following our recent invitation to parents to join the Governing Body, I am pleased to announce that Mark Desborough has been appointed as a Parent Governor, having already served one year as an associate Governor. He is a Year 1 parent and has been doing a sterling job as our Training Governor, responsible for organising and monitoring the essential training which keeps Governors up to date with current changes and updates in education police and guidance.
I am also very pleased to announce Emily Spicer, a parent in Year R, will join the governors in February 2021. Emily has moved back to this area after working in London in HR and recruitment and is keen to bring those skills to support the governors in ensuring that young people at our school are properly equipped to meet life's challenges and get the very best start on their education journey.
David Ibbotson, Chair of Governors
Assessments update
You may have read about the changes across the UK announced this week to support all children with public exams. We will be discussing our plans and may still use the optional tests to help children practice their skills. As ever, in primary schools the day-to-day teacher assessment is what really matters. If you have any questions about this then please log them here.
Please see the below for all the required primary assessments;
Year R EYFS - new baseline pilot
Year 1 phonics – summer term - additional time given but going ahead
Year 1 phonics postponed from summer term - already completed
Year 2 catch up phonics tests – summer term - additional time given but going ahead
Year 2 SATs tests - removed
Year 2 Teacher assessments - all taking place – except Science
Year 4 Tables tests - optional
Year 6 SATs in reading (2 tests) and mathematics ( 2 tests) - additional time given but going ahead
Year 6 GPS test and science tests - removed
Year 6 teacher assessment in all areas - all taking place except Science
Full graded Ofsted inspections are due to start up again in the summer term. The government also made clear that primary schools should offer at least 3 hours of work a day
THANK YOU …
… to Sarah Cordina who created beautiful calendars for the Year R class which were kindly purchased by the parents. The calendars raised £130 for the PTFA!
…to the Hand family for donating two beautiful benches to school
…to the Forbes family for donating the iZettle machine – we can now take card payments for the PTFA!
Advent News
The creative team at St Mary's are doing a daily advent 'thought' through Advent - each one is about 2 minutes long, There is a very short thought on the Christmas story, the opening of an advent calendar and a Christmas joke!
They come onto the Benbinfrochurches youtube page each day at 5pm and you might like to tune in at home - https://www.youtube.com/watch?v=vJW0MnA1VEk&t=3s
The Binsted Real Nativity that usually takes place at Binsted Church and in the village has gone online this year and is being premiered on Friday 18th at 6.30pm. Have a look at the trailer! - https://www.youtube.com/watch?v=iRZT0ImuI50
Thank you Yann, Gemma, Sam and all the church community for continuing to support our St Mary's are also very kindly preparing Christingle treat for the whole school before we break up…we also have a super 'Signposts' Christmas play to watch in the last week of term which we are really looking forward to.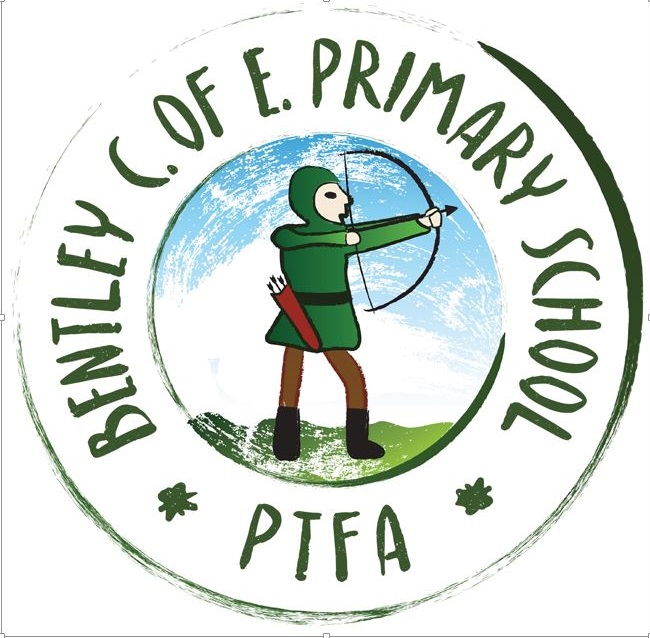 PTFA Update from Mrs Proud, chair of the PTFA
The big hohoho is nearly here…
There is lots going on this weekend and over the next couple of weeks. All of the goody bags arrived in school today and have been handed out to the children to bring home. Huge thanks to Sara Wood for co-ordinating and to Cat, Elise, George, Helen, Laura, Lucie, Mollie and her mum, Carole, and Trudi who all helped put the bags together – we know the children will really enjoy their 'Christmas Fair in a bag'. There is also a special donated prize from Jenkyn's Place, which will be kept aside for the PTFA raffle in the last week of term. The Treasure Hunt is this weekend in the village – even if you didn't buy a goody bag, you can still take part by coming to school between 9am-12pm and buying a map tomorrow. It promises to be lots of fun for all the family!
Saturday is the day of the rescheduled Family Mini Photoshoot with the Forresters kindly coming along to take some beautiful family shots – check out their website at www.miniclicksphotography.com. It's also the day you can collect your Christmas Tree. I'll be in the playground from 10am to midday to help – please do wear your facemasks if coming to collect yours.
Joining me in the playground will be a couple of Year R mums with pop up stalls. Sarah's Ideal Gifts is a super range of hair accessories like bows, clips and head bands with lots of Xmas themed ones. There will also be a selection of handmade Soy Wax Melts in different shapes and scents. 10% of all sales will be donated to the PTFA. Mollie is an Usbourne Books seller and she will be there with a selection of books to purchase and order for delivery before Christmas. She is donating 50% of her commission to the PTFA. Please do pop along and support these super mums' businesses and the PTFA. If you are able to come, please remember your face masks and to socially distance. If you'd rather make your purchase online from either of these stallholders, you can do so at the following links: www.facebook.com/sarahsidealgifts, www.instagram.com/sarahsidealgifts and https://usborne.com/gb/organiser/MOLLYSUSBORNEBOOKS/
I'll also be on hand to take your orders for Apple Juice, Apple Cider and Apple Cider Vinegar which will be ready for collection on Friday 11th December.
The Christmas Production DVD is on sale now via the PTFA website – click here for the link – and is on sale until 4pm on 11th December for £15 each. Don't miss out! DVDs will be delivered to school for collection before we break up on the 18th.
The Cook Book is still available to order if you'd like a copy (or two!) – it would make a super present – and at only £10 for over 70 tried and tested family favourite recipes it's a bargain! Order yours by clicking here.
And finally, Christmas Hamper Raffle Tickets will be coming home on Monday. We have thirteen fantastic hampers to be won. We will send five tickets home with each child. If you'd like to purchase yours, simply send back the named stubs along with payment. Tickets are £1 each. You can pay in cash (preferable) or by cheque made payable to Bentley School PTFA. I'm sorry but we are unable to take online payments for this raffle. As ever, there's no pressure to buy any tickets – feel free to just send them back into school if you don't wish to participate. If you would like more tickets, just let the office know and they will send them home with your child. You have until Monday 14th to purchase tickets and the draw will be done on Tuesday 15th December with the hampers ready to take home at the end of the school day.
Thank you for your continued support!
Kathleen Proud, PTFA Chair