This week at Bentley...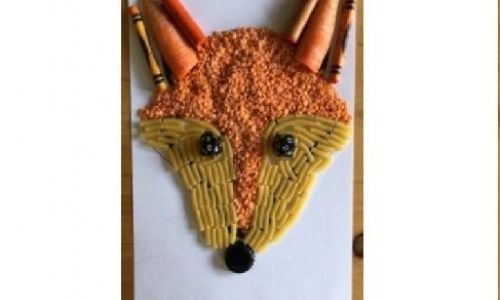 As we reach the end of our ninth day of running both 'Remote Learning' and 'in person school' I hope each of you feels a sense of accomplishment. Seeing faces, Seesaw/Tapestry work and hearing back from the children at home learning gives us a great insight into the learning journeys going on. Thank you to all the heroes at home as well as to our Critical Key Workers whose children are here at school. It has been very clear many parents are serving in the most difficult of circumstances. NHS staff have reported some desperate situations, but are still remaining dedicated to their patients. Carers have been coping with high staff shortages and rapid rates of infection. We applaud each and every one of you.
I have heard from some super volunteers about future Friday VIP speaker slots but please do send in your offers to the school office for future weeks. I know we are all looking forward to hearing more about archaeology today! Please encourage your child to post any questions about what it is like to be a member of an aeroplane cabin crew for next week. I, for one, am VERY much looking forward to being a passenger on a plane again in the future, so let's hope we inspire some children for future jobs!
In our learning this week…
Year R have been excellent shape detectives. They have been on a shape hunt around their homes and classrooms and discovered that shapes are everywhere!
Year 1 used their senses and tasted some foods blindfold to see if they could guess what they were. Some of those at home were really horrible! What brave scientists you are.
Year 2 stained their writing paper with tea to make their letters from Sampson, the Titanic mouse, They look really authentic everyone, well done.
Year 3 created Stone Age cave paintings around school and at home! We loved seeing the caves you created for inspiration too.
Year 4 have done some great science work on solutions and how to separate them. They learnt what doesn't work too!
Year 5 have been working hard in Maths learning how to multiply by two digits. You have been really supporting one another in our daily fun Zooms too.
Year 6 have been learning all about the rituals and beliefs of the ancient Mayans. The teachers were very impressed by the detail in your research and diagrams.
The staff have been reflecting on ways in which they can support their own well-being at this difficult time. Talking to friends, exercise and focussing on the positive were very regular themes. We all struggle and no one should feel alone. Please do continue to check in with those who are struggling and be kind to yourself and others. Each of us can only do our best.
I wish you a peaceful weekend.
Mrs Katy Pinchess, Headteacher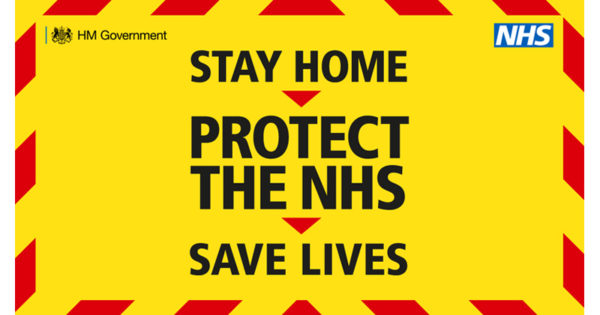 National lockdown rules
Alton Town Council have compiled a helpful support sheet which lists the local support available to help, including:
Where you can find information, advice, and support for vulnerable people, including those who have been shielding or having to isolate due to Covid-19.
Where to find local help if you are struggling to get the food, medicine, or essential supplies you need for yourself or for your family.
Details of a local charity providing transport for medical appointments and vaccinations if you have no other means of getting to your appointment.
How to find free, confidential, and impartial advice for money, benefit, housing, or employment problems.
How to apply for Food Bank vouchers and help with fuel costs.
How to apply for goods and services up to a value of £500 from the Alton & District Community Resilience Fund (ADCRF) - support and assistance for local residents and groups who find themselves in exceptional circumstances and need help.
You can download the information sheet from here.
Ptfa special event - friday 22 January
We will be having a Fun Friday event next week and hope everyone will be able to take part! The theme is 'Comfy clothes' and children at home can wear PJs ALL day if you choose! Or dressing up, football kit or whatever your child would like!
At school please make sure that you have warm layers to go outside. If you would like to make a donation to support school fund raising you can do so via Scopay. We'd love to see what you are wearing via Seesaw/Tapestry posts and look forward to a chilled and cosy day. Let's find out if maths is easier if you are wearing a Onesie?
parent and carer feedback
We would like to get your feedback about the Remote Learning offer and would be grateful if you could complete our questionnaire. Please let us know very clearly what you like and what is working well for you and your child. We will collate all feedback to get an overall consensus. There may be some obvious areas but in the last feedback there was a wide variety on family circumstances which meant what one family loved, another found overwhelming. At school we need to be consistent in our offer and use your feedback to plan strategically and make necessary changes, as we did before.
Any changes will likely mean that something else needs to be edited or lost, as we are working at full capacity in school and cannot cram in additional tasks. We will email the link to the survey on Monday morning and it will be open until Wednesday at midday. Thank you for your feedback and support in advance.
School Lunches
For those children in school next week, there is a change of menu. Please download the menu from the foot of this page.
children in school
Please ensure that your child has their water bottle and book bag in school every day. The bag needs to be emptied regularly and should only contain their reading book and reading record.
We will send home any PE kits left in school next week and ask all children come into school in their PE kit every Wednesday. No change of clothes is required on Wednesdays. We do keep spare clothes in case of accidents or muddy mishaps but please ensure you return any loaned spares to school as soon as is possible after washing.
Remember to send your child in extra layers (vest/tights or thermals) as it is very chilly due to the ventilation with windows and doors open for COVID.
Maths assistance
For those helping their children with remote learning, there is a very useful document on the website that covers Calculation Progression. The way we teach maths has changed over the years and this document has different sections for each year group and shows the various methods used in school. You can find it by clicking here.
books
We hope some of you learning at home were able to collect some super new books on your daily walks around Bentley today. These were from the PTFA shed and any donations will support buying school resources in the future. There was something for most interests there. These books are not to return to school. You can pass them on (COVID safely!) to a friend or onto a charity in the future.
Starting school in 2021?
If your child (or a member of your family, neighbour etc) is four years old, or will turn four before 1st September 2021, they can start school in September this year.
The National deadline to apply for a school place is TODAY - Friday 15th January at midnight. Applications for all Hampshire residents can be made via the website by clicking here.
If you need help completing the online form or have any questions, please don't hesitate to contact us.
Did your child miss their Flu immunisation?
If so, it's not too late to get one. The North East Hants Immunisation Team are running community clinics on the following dates;
Wednesday 20th January – Aldershot Centre for Health
Wednesday 3rd February – Liss Triangle Centre
Friday 12th February – Petersfield Community Hospital
If your child missed their flu immunisation in school, please contact the team if you would like to book an appointment at one of these clinics. You can call on 01252 335142 or email at shft.northeasthantsimmunisationteam@nhs.net with your child's full name, DOB, name of school and preferred clinic.
FIRST News
The children usually have access to First News in the school library. If you're not familiar with it, it has lots of child friendly, short news articles from the UK and internationally, some games - wordsearch, sudoku etc - interviews, reviews and lots of other really interesting information. First News have given us access to a digital copy during lockdown. You can download it from the foot of this page.
Well-being
Is your child feeling anxious or struggling with their emotions? Childline have launched a Calm Zone on their website with lots of really good suggestions and activities. Take a look here. Remember we have lots of helpful resources on our website too.