This week at Bentley...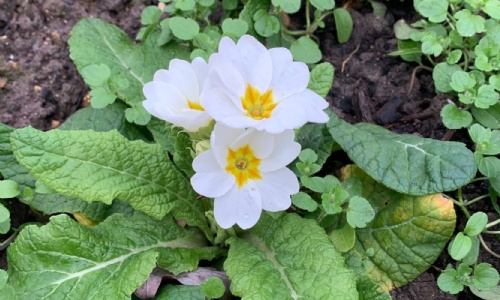 The sun is shining again as I write and it feels like a real sign of spring after a week of very varied weather. For those 'locked in' my weather report is that it was -2 as I drove into school on Monday, 10 degrees by Tuesday and then windy, rainy, monsoon-y and frosty all in turn. Seeing the children in snuggly PJs at home seemed very appropriate for our Comfy Clothes PTFA fundraiser today! I hope that we can all enjoy a little outdoor energy tomorrow before the possibility of snow on Sunday…
A continued thank you to the Critical Key Worker parents for ensuring that the minimum time in school is being requested. We are not offering full time care to anyone but the vulnerable. The government directives are very clear;
"Limiting attendance at schools and colleges helps to support the reduction in the overall number of social contacts in our communities, which is a vital intervention in the context of current very high transmission rates".
Where vital places are required we are, of course, supporting these families. This fantastic community effort in pulling together, and doing the (difficult) but RIGHT thing, means our teachers and support staff can ensure we continue to support all children.
We know that Week 3 has been much harder for many people at home. I don't believe there is a 'news-following' adult out there who is not struggling at times. We all need support at different times and in different ways. One thing we learnt in the first lockdown is that there is always a compromise to help everyone in the family to get through the tricky times, and we will all get through this. If work and lockdown has led to confrontations and behavioural concerns for your family, then please consider contacting our Family Support Worker for advice. The team are kind and sensible people who want to help. If however, you feel in danger, or you are very concerned about the well-being of others, please do contact the appropriate agencies to keep safe (see below for all the contact details).
In our learning this week…
Year R have been super scientists this week, experimenting with different materials and making their own waterproof boats.
Year 1 became photographers in Art, taking close up shots of different plants.
Year 2 investigated various materials and built bug hotels in their science lessons.
Year 3 have been working hard in Maths. Particularly looking at divisions which leave remainders.
Year 4 created fabulous stories by re-telling traditional tales from a different point of view. Mr. Goddard has really enjoyed reading them all.
Year 5 explored how light travels through water and if adding glitter or salt changed the journey of the light.
Year 6 learnt about micro-organisms in science. They got to grips with lots of tricky, new science vocabulary.
To all of you Home Learners and to those supporting children at home, juggling busy working pressures or just 'keeping going and coping' - remember that you are heroes in our eyes. Please do print out the poem at the foot of the page as a certificate for your children and give yourselves a big well done in completing the third week of Lockdown school. We are so impressed at school. Keep going we are now half way to the mid-term February break!
Mrs Katy Pinchess, Headteacher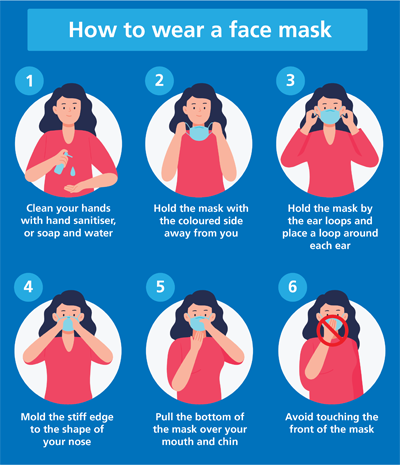 Family Support worker
More information is available here
You may take part in a course or self refer here to receive a phone call by contacting them directly as a parent at an Alton cluster school.
safeguarding
Worried about yourself, a friend or a child or young person you know? In an emergency, call 999.
Hampshire Children's Services - public phone number: 0300 555 1384
If you are concerned for the immediate physical safety of your child, take them to your local emergency department. In extreme situations it may be necessary for you to contact the police and ambulance service.
If the child or young person is open to CAMHS then you can call the Child and Adolescent Mental Health Service (CAMHS) clinic in your area on the following number: 0300 304 0050 In hours 9am - 5pm or email: SPNT.HantsCamhsSpa@nhs.net
Other useful numbers
Parentline number: 0808 802 5544
Samaritans number: 116 123
Young Minds: www.youngminds.org.uk
Refuge Freephone, 24-hour National Domestic Abuse Helpline 0808 2000 247
NSPCC Our telephone lines are open Monday to Friday 9am – 6pm or 9am – 5pm at the weekends. You can contact us online or by email 24 hours a day, 365 days a year.
Call 0808 800 5000 Report online Email help@nspcc.org.uk
Thank you to…
...Ava in Year R for the delicious brownies for the staff – they were yummy!
...Edie and family for the donation for books for the library. We have bought a selection of books about COVID.
...everyone who completed the Remote Learning survey - full results next week!
Parent Presentations
We will be sending out new Zoom links on Monday for our 1pm PE sessions - these codes will stay the same until half term.
Monday - Sophie Ince's Gymnastics (Juniors only) - this week with a 'Freeze' theme, PE kit needed
Wednesday - Sarah Forbes' Core work, PE kit needed
Thursday - Sarah Wood's Wellbeing session
We have been delighted to welcome parents onto the timetable for a Friday afternoon. It was wonderful to hear about Rosie Cummings' work as an archaeologist last week and George Thurman talking about life as cabin crew today. The children have been enthralled over the last couple of weeks - thank you both.
Could you be next? Do you do an interesting job? Or have an unusual hobby? If you are able to spare 10 minutes on a Friday afternoon to talk to the children about either, please do get in touch and we will add you to the timetable.
School Lunches
For those children in school next week, there is a change of menu. Please download the menu from the foot of this page
Useful play activities
Save the Children have come up with some super ideas to keep your little ones engaged at home – everything from learning games and relaxation activities to top tips for sharing a story with your child and creative play ideas - you can find them all in The Den by clicking here.
SPRINT TO SITAHUMA - UPDATE
We are now around a third of the way there and have reached Gibraltar! Well done everyone for sharing your miles with us. We need to keep going...
Eco-Council Update from Madame Jones – January 2021
Following on from our update in December, I would like to share with you some ways in which you and your family can support our school Eco-Council at home.
Plastic-Free Schools Award – What can we do at home?
This Surfers against Sewage (SAS) initiative was launched at Bentley in December but sadly has been paused until we return to school. However, there are things that you can do easily at home to help the fight against plastic!
The starting point for the Plastic-Free Schools award is a litter pick. Litter is a huge issue in our communities and something which the children at Bentley get very upset about. If you are able to litter pick on one of your walks, it is a positive way of doing something for the environment and it doesn't cost anything. I would recommend using gloves and a litter picker which you can purchase from retailers like Argos and Ebay. Visit the Keep Britain Tidy website for more advice by clicking here.
Going plastic-free or simply reducing your reliance on single-use plastic can initially seem daunting. However, a good place to start is with the organisation 'Plastic-Free July'. The website has lots of great ideas - click here for some inspiration. If you are looking for an easy way to get started, why not try the brilliant 'FillUp' shop in Alton. Located at 15 High Street, Alton, FillUp allows you to bring your own containers to the shop to be filled. Food items like sugar and pasta are price-matched with Sainsburys and you only buy what you need which is a great way to avoid waste as well. As well as being able to refill your containers with food items like sugar, flour, nuts and pasta, FillUp sells a range of eco-cleaning products and toiletries (shampoo and shower get etc) as well which you can also refill in your own containers. You can also buy a variety of lovely ethical and eco-friendly products too. I would really recommend it.
Feed the Birds – RSPB Big Garden Birdwatch
The children at Bentley are really passionate about wildlife and so the Eco-Council team feed the birds every week. Whilst most of us are at home, the children in Year 3 have taken over as they can see the birds from their window. I have fed the birds in my garden as long as I can remember and since last lockdown have become increasingly engaged with the 'birdly' comings and goings. I even keep a pair of binoculars by the kitchen window with a bird spotting book and have started my own nature diary to record my observations! Feeding our garden birds is a great way to connect with wildlife and to have a positive impact on the wildlife in our communities. This is turn really helps our well-being which is very important right now.
In a couple of weeks, it will be the RSPB Big Garden Birdwatch once again – 29th – 31st January. Visit their website to find out more and to sign up. To coincide with this, there is a special 'Big Schools Winterwatch Live Lesson' on 28th January at 11am, click here to find out more information.