This week at Bentley...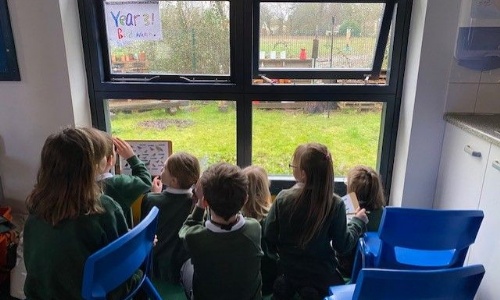 Hooray! We have reached the end of January and the four-week mark for this third lockdown. In a week where we received the grim news that the UK has had 100,000 COVID related deaths, we most certainly need to celebrate any positives we can. It is certainly great to hear about older people in our communities starting to get the vaccine.
I appreciate after four weeks at home we can all start to unravel and compare. I would like to reassure you of some facts to dispel some queries. The children in school are getting exactly the same learning as those at home. They have the same recorded lesson inputs and use Seesaw as much as possible for all their work. Not only is this because we are delivering one curriculum for all, but because teachers and LSA time is predominantly with those at home. As a school we have been told to support parents to keep children at home wherever possible and that is what we are doing.
We still have only about a half of all pupils with Critical Key Worker parents - those who are 'eligible' to come in. Thank you to all the Key Workers who are supporting your children at home whenever possible. This is the directive from the government and this is, clearly, what parents are doing. There are some weekdays in school where we are busier, but less than two thirds of the Critical Key Worker children are in on even our most busy days. This is hugely appreciated.
The other children who have been invited into school are the 'Vulnerable' category. Please be very mindful of this fact before WhatsApp conversations begin. Every child is valued and supported at Bentley and some children and their families have particular needs which we as a Church School community try our best to support them with. The values of 'Love, Courage and Community' can be so very difficult to maintain when we all feel so challenged in these times, but please continue to be the positive, community focussed supporters we know you to be.
As a staff there is nothing we want more than to have ALL our lovely pupils back in, but we the only thing we know for sure at the moment is that we all need to keep doing our best and following the guidance. It may be boring and frustrating and make us all angry, tearful and cross at times…but we will keep being safe at home and getting through it!
Next week is a very timely 'Mental Health' theme across the UK and in school we will suggest some easy ways for children to make themselves feel happier. Try joining in too parents…a giggle and some fun does us all good! I, for one, will be having my own Friday disco in my kitchen tonight to celebrate the weekend beginning. Our super children have been doing some brilliant things to keep their spirits up at home and in class, which might just inspire you too;
Year R have been getting really involved with their small world play - take yourself to another place or time by reading a book, watching a film or just enjoying play!
Year 1 are very keen on keeping fit and healthy with local walks, running and jogging plus lots of aerobic dancing and exercise challenges - get up and out whenever possible to enjoy exercise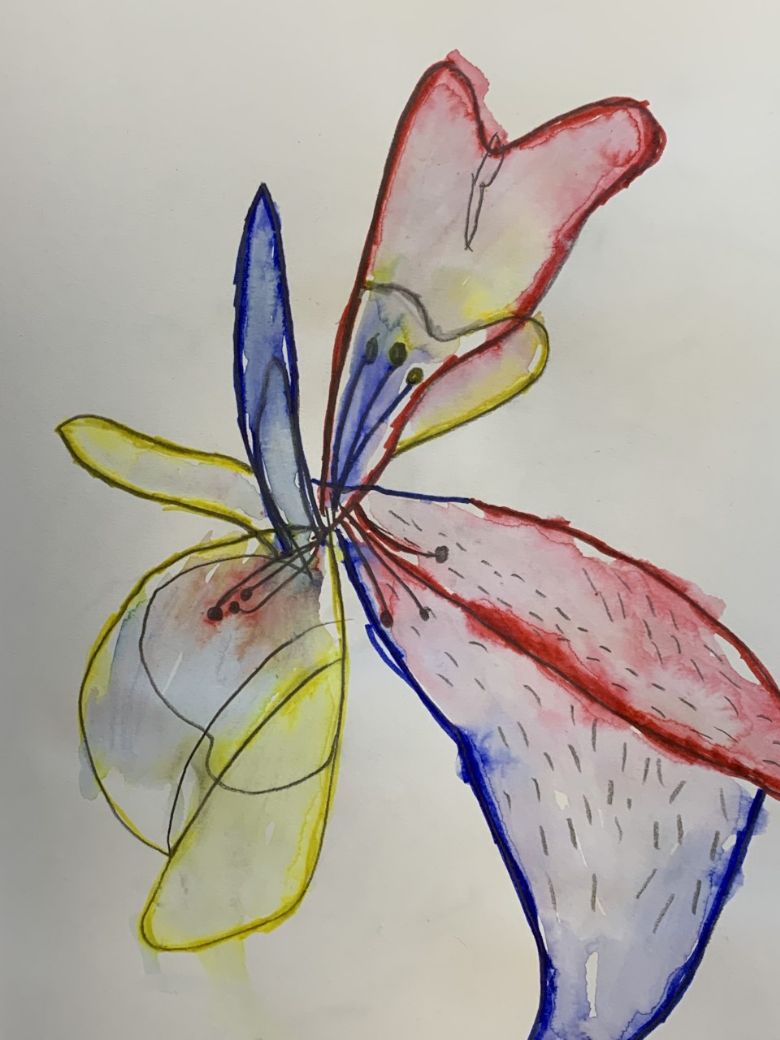 Year 2 loved their Titanic museum session today, dressing up as people from Victorian times and learning lots of about artefacts from the past learn something new – sign up for a webinar or a virtual museum or gallery tour this weekend!
Year 3 are getting ready for the Big RSPB bird spotting weekend, by feeding the birds at school and setting up a hide to see how many they could see! Enjoy nature
Year 4 have created some super art work – look at Noah's beautiful Flower study - get out the art materials and have fun experimenting
Year 5 are enjoying some anticipation with today's amazing learning opportunity of a marine biology lesson - make a plan for the future, so you have something to look forward to
Year 6 are planning a science experiment - think outside the box and do something new!
Mrs Katy Pinchess, Headteacher
Helping your child understand fractions
All the children are now working on fractions. To help you understand the different ways we teach fractions at Bentley, Mrs Rushin, our super Maths Leader, has put together a document which explains what your child will be learning at each stage of their maths journey. Click here to view the document.
Friday Sailing Talk
Mrs Pinchess' dad, Bill Barnes, said what a pleasure it was presenting on one of his favouriate subjects this afternoon! He asked me to thank the audience for their great attention and to those who posed questions. He has recommended a very short clip about the ongoing 2021 America's cup race which you can watch here.
Having watched Ben Ainslie and his Team sail in the Solent INEOS-BRITANNIA last summer, we have been watching the races with a lot of interest and think that you might all get hooked too! Bill recommends 'having a go' at sailing at Frencham Pond or signing up to a sailing course. Good and willing crew are always needed, so it does not have to involve owning a boat yourself so don't be put off!
PARENT Talk
We have another engaging talk scheduled next week when Tim Maxwell will be telling us all about working as a lawyer specialising in Art. Please join us at 2.30pm next Friday.
parents evening
You are invited to make an appointment with your child's teacher in the week before half term.
Our telephone appointment slots are all set for 4.00pm - 5.15pm each day from Monday 8th February to Thursday 11th February. This will be a five to ten minute phone call slot. Timeslots may be booked from 8pm on Monday 1st February - please log on to your Scopay account to select an appointment time.
More details will come home via email on Monday.
School Lunches
For those children in school next week, there is a change of menu. Please download the menu from the foot of this page.
Remote Learning Survey – Summary
Thank you to everyone who responded to our recent survey. We had a 55% response to the survey carried out at the end of the first week of remote learning (84 of a possible 152, as 36 children were in school full time at that point). 89% of those who responded have children who are remote learning full time. Responses were fairly evenly spread across the year groups.
The Zoom meetings conducted each morning are very popular with 94% of children engage with the face-to-face morning briefings and 70% of parents mentioning them specifically in the 'What is going well for your family?' question. Collective Worship and the other Zoom sessions are less popular (around 50% regular attendance); comments mention the timing of CW and the other Zooms as being seen as optional being reasons for this.
Calls from the class LSAs are really popular – 85% of children are benefiting from these and almost 70% request they remain weekly with 21% suggesting fortnightly would be preferable.
Everyone who responded to the survey reported they or their children were able to post on the remote learning platforms, Seesaw and Tapestry and 90% were able to understand the tasks given. The number of children working independently naturally goes up as the children get older, but 66% are working without assistance either some or most of the time.
More than half of the respondents felt the tasks set are a good balance of online and offline (65%), pitched at the correct level (69%), well planned for different abilities (57%) and keeping the children engaged throughout the day (64%). Only a tiny percentage felt the tasks were too easy (6%) or too difficult (2%) and 15% felt the tasks took too long to complete.
Less than 10% felt their child had Special Educational Needs or Disabilities and of those three-quarters felt the work set was accessible by their child. All bar one reported they had benefited from additional help at home through SaLT plans and zoom calls, structured day, and/or additional calls to home.
The mental health and well-being resources on the school website have only been access by a quarter of the respondents.
A few requested some online lessons with a teacher, some struggle with the structured day but many more feel it is a huge benefit and the children are focussed to get their work completed and uploaded by 3.15pm.
The survey shows – with only a few exceptions – that parents are finding the current remote learning offer a significant improvement on Lockdown #1. Despite the challenges faced by most families, especially those having to balance their own work with that of home-schooling their children, there is much appreciation noted for all the planning, hard work and thought which has gone into providing remote learning.
First News
This week's First News - the electronic edition of the Children's Newspaper - is at the foot of the page if you would like to download and have a read.