This week at Bentley...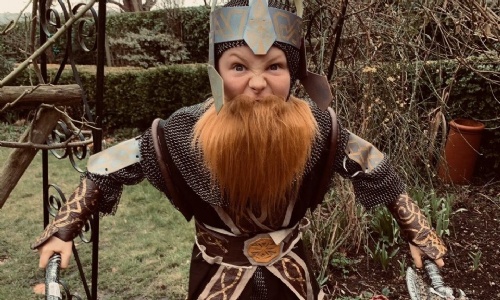 We have been busy preparing for the much anticipated return of all our children on Monday 8th March.
Parents have been sent an email with information ready for the return of all pupils. Please ensure you are familiar with our expectations. These have been worked on with our staff and governors, following the current government advice.
I very pleased ALL children are coming back next week. By sending your child back to school you are also committing to following both the government expectations and school rules to keep everyone safe. Each of us doing our own part will allow us to follow the Government Roadmap out of COVID lockdown restrictions. It will keep our vulnerable children, staff, parents and community safe. Sadly, if anyone feels unable to follow the school rules, they put other people at risk. So please ensure that there are no 'at home' playdates or sleepovers, large gatherings or other activities until the dates allow these all to happen.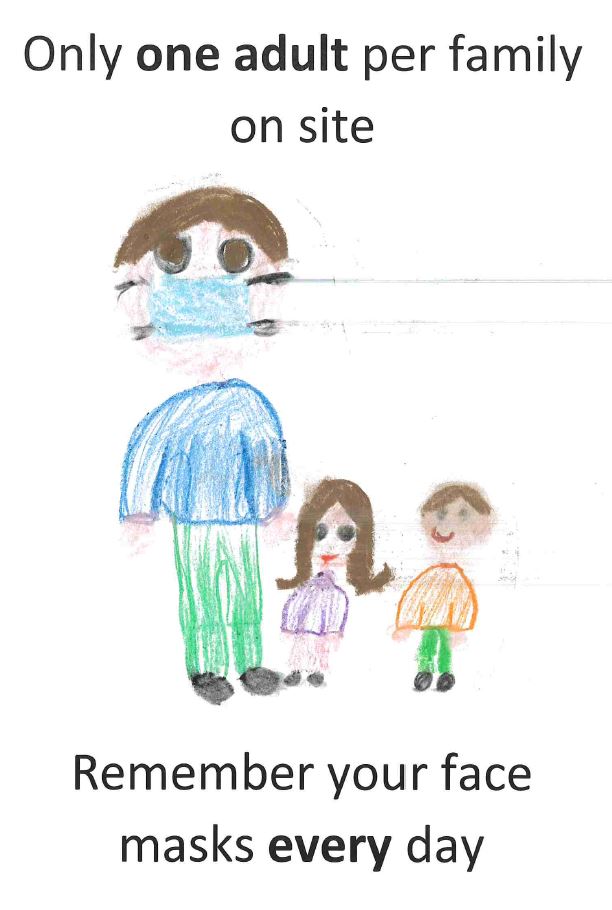 The vast majority of us have had our own ups and downs over the course of the last twelve months but to date we have been very lucky to avoid an outbreak at school. It is fantastic news that older generations and our more medically vulnerable staff and parents are starting to get their first vaccines now. We look forward to all adults having the vaccination, but it is clear COVID vaccinations will continue well into the summer. We want to continue to work together positively; supporting those who are struggling with COVID issues, whether this is in having and recovering from the illness, to those who have suffered bereavements and many who are living with financial ill effects from lockdown. Whilst we are eager to come back, we know this is not yet a 'return to normal' and we need to remain cautious, following the guidance together. All school staff will continue to be tested for COVID twice a week and you may request the same type of Lateral Flow Tests now for home use – click here for more details.
I know Monday will bring a range of emotions for different members of our community. Some children will have packed their bags already and skip through the gate. Others who have been very confident will be wobbling and need reassurance. If you think your child does need some extra support on Monday then please bring them in after 8.55am to avoid the busy-ness of the playground drop off so we can give them some additional adult attention.
My email today explains the drop off and pick up expectations. We would encourage all Junior pupils to come through the school gate independently if possible to reduce numbers of adults on the school site and to support their independence. Please know all Senior Leaders in school will be on the playground from 8.40am on Monday to help children (and adults) remember where to go and what to do!
The children have continued to work hard at home and at school. A reminder to all those who were remote learning today to bring back the work set by teachers this week to be continued, assessed or discussed in class next week;
Year R are bringing in their favourite learning, piece of work or a memory from lockdown as a hard copy to create a special memory book
Year 1 may bring in their model house for the Three Little Pigs
Year 2 are bringing in their final copies of their settings writing, describing Antarctica
Year 3 are bringing in picture of something which has made them happy
Year 4 should bring back any hard copies of assessments if they were unable to upload them to Seesaw. All children should bring in today's comprehension back (either hard copy or on Seesaw)
Year 5 should bring back their notes and research about hurricanes, droughts and tsunamis (again as a hard copy of notes or typed on Seesaw)
Year 6 to have completed Floodlands and bring it to school in your book bag
Finally, I would like to say how very proud I have been of our Bentley pupils, both at home and at school, for their continued hard work, determination and resilience.
Mrs Katy Pinchess, Headteacher
Thank you….
… to Greg Dalton, one of our super Governors, who wowed everyone today talking about surfing! He certainly made us all yearn for time at the beach.
…to the Bingeman family for the delivery of delicious Krispy Kreme donuts and the Edwards family for the yummy fairy cakes. They were all gone in record time!
…to everyone who attended our second ever 'Virtual PTFA Quiz'. We were all in very safe hands with 'Quiz Mistress' Sue Riches who led a really fun session. There were was much laughter and a few drinks enjoyed so the quiz retained the brilliant essence despite being at home. A big thank you to the Quiz Judges Cress Mizen and Sarah Stanley and to all of Year 4 for creating an amazing hamper. The total raised was a fantastic £425. A big thank you to everyone!
…to everyone who took part in the WWF fundraiser. The children were busy with all sorts of chores – from walking the dog or cleaning their bedrooms to helping stack logs and emptying the dishwasher. Their efforts raised a super £200 for the charity.
School Lunches
Please download the menu from the foot of this page. This menu will be in place until the Easter holidays. May we please also remind you to pay in advance for your lunches via Scopay.
Ever wondered how our School is Funded?
Join us for an hour on Thursday 11th March from 8:30pm on Zoom for this School Governor led event.
James, Laura and Paul will be online talking about how school funding works, why funding for our school is under pressure, National and Regional figures on primary school admissions and how this affects our funding, along with ways you can help.
An exciting, interactive evening is guaranteed! Pop the date in your diary and details of how to log in will be emailed prior to the event.
World Book Day
Thank you all so much for your engagement with World Book Day yesterday. Both at home and at school we had a lot of fun. You can see some highlights by clicking here
Year 7 school places
State school places were offered this week and we have had happy news from other children about their confirmed places for independent schools too. If your child will be moving from Bentley to the private sector please ensure you turn down the place you do not require, possibly allowing another child to gain a place for September.

CHILDREN – It can be annoying when you get stuck in an online game either on your own or in a team. Game tips and walkthroughs can help by giving you quick and easy answers but there is no greater feeling than solving the problem yourself.
Some people think that finding out easy ways to play games is cheating and can lead to more serious behaviour online. What do you think?
PARENTS – Most internet users would not dream of committing a crime in the real world but this can be confusing when it comes to our behaviour online.
Early signs of criminal behaviour online can be something as innocent as the use of gaming cheats but can lead to something more serious for the skilled and talented.
These users are motivated by problem solving, curiosity and the need to prove themselves to their peers. With the average age for a suspect placed at 17, cybercriminals are getting younger and younger.
Online games can be a recruiting ground for young, talented but naive users of technology who see their actions as victimless.
It is flattering for young gamers to become valued for their knowledge and gaming skills but this can also make them targets.
Keep an eye on what games your children are playing, who they are being played with and the kind of things they are doing online, focus on the relationships they are building online.
Click here for more information about keeping your children safe online.
THERAPY
The NHS are very aware families have held back from some non-essential medical appointments at this time. They would like to encourage parents to get in touch with any concerns, however minor, so bigger issues do not arise in the future. Please find the contact information for therapy services.
FIRST News
The digital copy of this week's First News may be downloaded from the foot of this page.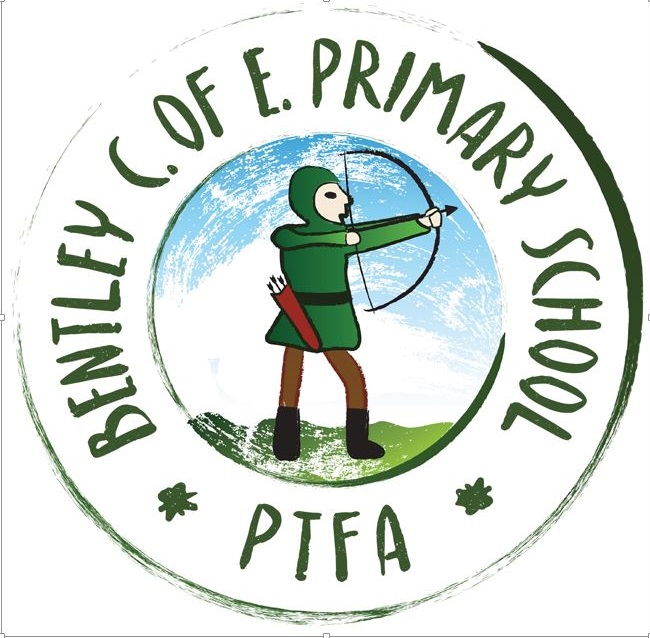 Mothering Sunday shopping
Children are invited to bring £2 into school on Friday 12th March to purchase a lovely flowering gift to celebrate Mothering Sunday. One gift per child. You may also pay via www.scopay.com. All proceeds will go to the Bentley School PTFA. This is an optional event.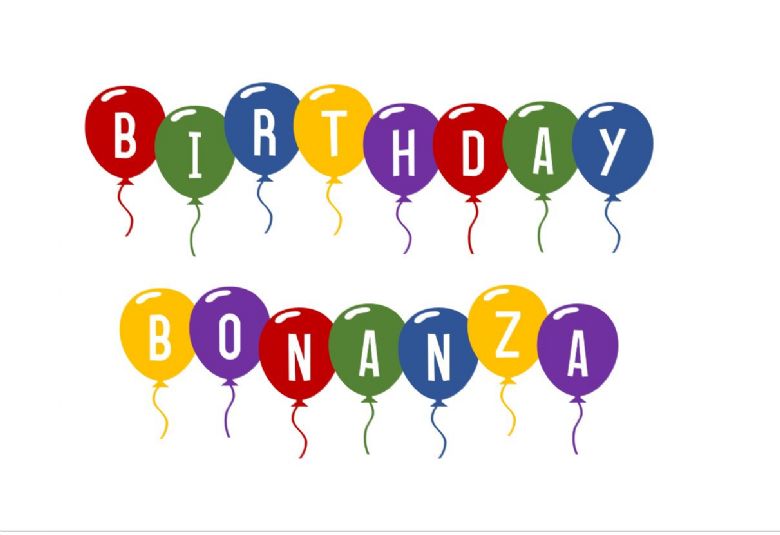 Shhh! Keep this a surprise! We haven't told the children yet…
As restrictions are still in place, we will be running birthday parties this term for all the children. Infants may come into school in their party finest for the day and teachers will hold a fun event with lots of party games, a drink and a snack.
Year R – Monday 15th March
Year 1 – Wednesday 17th March
Year 2 – Tuesday 16th March
The Juniors event is on Thursday 18th March. Children participating may come in home clothes and will be able to select one activity for the afternoon. These will include a movie, arts and crafts, and outdoor activities (weather permitting). The cost is £3 per child with all money supporting our PTFA. Consent and payment via www.scopay.com please.
Click here to find out what's happening next week
and here to get more information about what's going on in the local area