This week at Bentley...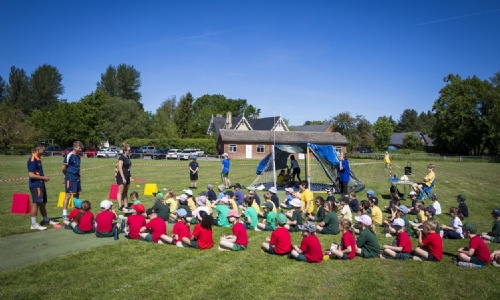 With Covid issues much in the news we are still unable to welcome parents back into school or hold events as we would like to. We have however been working really creatively to try and share some of those amazing moments of joy from the school day. Please see the news below, about two ways to see and purchase some wonderful school photographs with some very special memories for the future. I have been lucky enough to have a sneak peek and the photographs are absolutely brilliant – a huge thank you to the Forresters for working so hard to capture the joyful effort of primary athletics!
The Year 6 Sports Captains and Miss Wiggins are very keen everyone knows the house points from all sports activities this half term all count! We have got a number of sports tournaments and even some friendlies booked in so let's hope the weather stays on our side to let these all go ahead. Please continue to send your child's house t-shirts in ready for Wednesday sports but keep the white one in for their second PE lesson.
In other health news we are all really enjoying the 'Eat them to defeat them campaign!' and would LOVE to see what you get up to at home to encourage children to try more vegetables. This week is tomato (yes, we know, it's not actually a vegetable, it's a fruit!). Post any super pictures of tasting, cooking and tomato enjoyment on Seesaw or Tapestry.
Lastly, in wellbeing news, as you know Mrs Vogel and a team of parents, staff and children have been coordinating a whole school Wellbeing review over the last two years. This is not a one-off project, but is work we will continue with long term to benefit our community. It has addressed and highlighted a range of different areas and helped us to review strengths as well as areas of development. None of us could have imagined the Covid pandemic and the way in which Wellbeing became such a focus for us all. Bravo Mrs Vogel for your hard work in co-ordinating this, as PSHE Leader, and good luck with the external feedback with the specialist Wellbeing Champion next week!
Mrs Katy Pinchess, Headteacher
Thank you...
...to everyone who bought and baked yummy goodies for the Y2 cake sale…and to those who came along and supported by buying them! Year 2 raised £96.80!
SUMMER SPORTS ACTIVITIES EVENT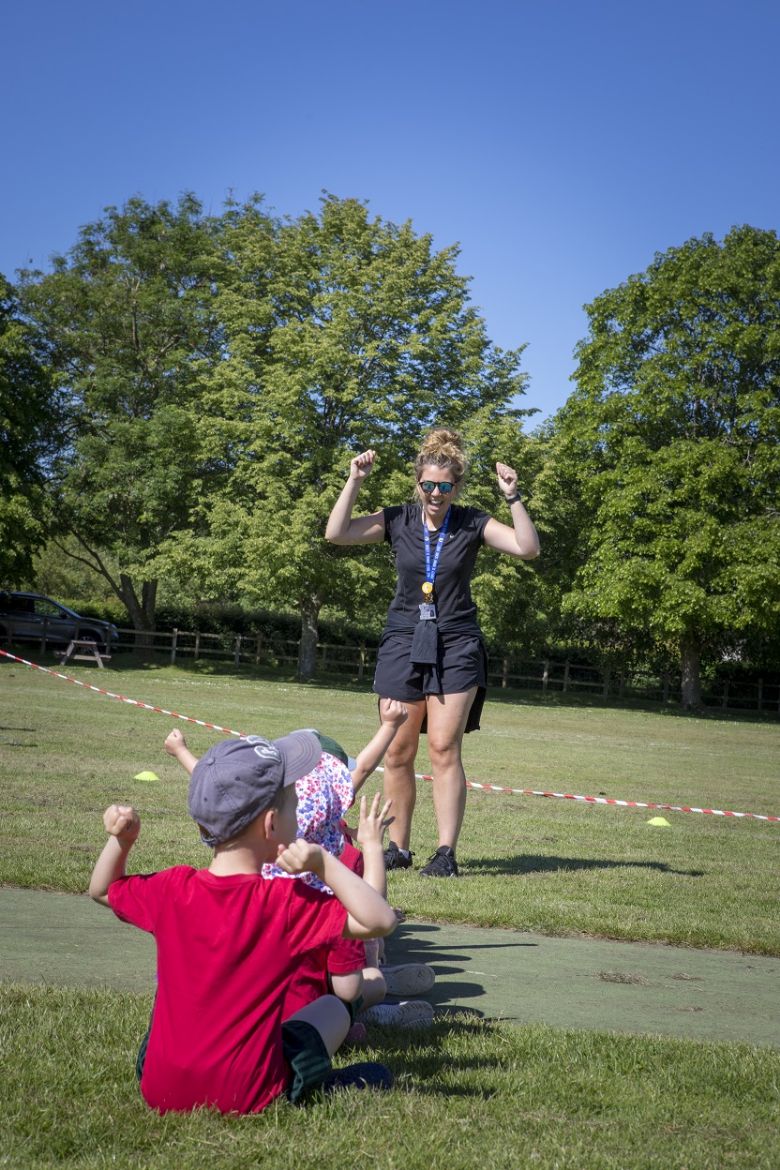 It was a shame we couldn't invite parents to join us for this special house event on Wednesday due to Covid, but it certainly didn't mar the children's enjoyment! Every single child gave it their all in true Bentley style – they ran, jumped and threw, cheered, encouraged and rooted for their house team throughout the day. We were incredibly proud of their sportsmanship, perseverance and attitude. It was a hard fought competition and we are delighted to announce RED HOUSE as the winners!
We were very lucky to have the fabulous services of Elliott and Helen Forrester in school on Wednesday and Thursday this week, taking super pictures of the children. The shots taken on Wednesday at our Summer Sports Activity Event will be available for parents to peruse via a password secure website, the details of which will be sent out next week to all parents. The photos are held on a secure site and will be removed after the cut off date for purchase. Photos of all children were taken and as children are in the background and working in teams we wanted to ask every parent to consider allowing these to be shown. If you would prefer there are no pictures of your child on the secure portal then please do let us know by 8am on Monday morning so they can be removed before the site goes live.
Class Photos
The class photos were taken on Thursday by Elliott and Helen Forrester and they look amazing! Unlike in previous years, there are both formal and informal pictures and a number to choose from. These are available to purchase from Monday when the secure links to the website will be emailed to all parents. You may purchase online and the orders will be sent to you directly. As in previous years, the school will get a percentage of all orders placed. Thank you for your support.
Staff News
It is with very mixed emotions that I need to announce some staff changes with teachers moving on at the end of this term. We are incredibly proud of all of our 'Leavers', not only as Bentley has set them all up to be the fabulous teachers they are today, but also because we know they are doing the right thing to move and develop, to progress in their careers, but…it is always sad to say goodbye!
Miss Smith has been working here at Bentley since she started as a volunteer at seventeen! She was an LSA for many years before undertaking a degree and then teacher training. She is very keen to progress in her career and interested in becoming an Early Years Exemplary Teacher, which means she needs to widen her experience beyond Bentley and will be teaching EYFS at an Alresford school. Miss Smith has taught every Bentley pupil who was here for Reception and has inspired many others this year through her Subject Leadership in Science.
Miss Hand joined us three years ago and has worked in Year 3, leading History and Geography. She is not only moving school but also house, as she will be setting up home with her fiancé, which is very exciting news. Miss Hand has her fingers crossed to teach in Year 5 at her new school, which is a big four-form entry primary, as she would finally be able to teach her degree subject of Egyptology! Good luck Miss Hand!
Finally, Miss Wiggins will be moving off to teach in Winchester where she is taking up a role to teach PE at an all through school. It is no secret that Miss Wiggins spends all her free time involved in a wide range of sports, and whilst she has worked hard to train as a primary teacher, she is returning to her first love and will teach PE full time in her new job. She hopes in the future to set up her own Sports coaching company, so look out for her 'Wiggins Sports Champions' in the future!
We will miss them, but know that they will keep in touch and we look forward to hearing how they get on and we are delighted for them. In the meantime, there are six more busy, fun filled weeks to enjoy with them! We also have three fantastic new teachers joining the team and you will hear much more about them very soon. Mrs Judith Ashby, Miss Zoe Hastie and Mrs Naomi Blake were all successfully appointed before half term. Governors were delighted by the number of interested applicants (our top number ever!) and in interview each of the successful candidates impressed us. We look forward to welcoming them to 'Team Bentley' in September.
Eat them to defeat them…
The 'Eat them to defeat them' campaign is in full swing - this week's vegetable was tomato.
Parents can visit the dedicated webpage where there is interactive quiz, a competition and lots of recipes, that include cook along videos in partnership with Tilda Rice, that families can make at home together to help pupils defeat those veggies!

Footballing heroes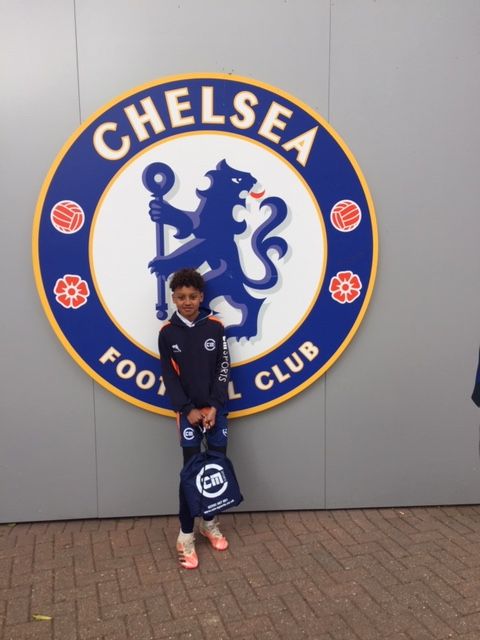 With the European Championships about to start this weekend, we are celebrating our own footballing heroes – Chase (Year 5) and Sam (Year 3) who have both had success on the field in the last few weeks.
Chase had an amazing experience playing at Chelsea's home ground, Stamford Bridge. He said "When we first got there I was very nervous on how it would go and pressured on the amount of people that were in the crowd but, I managed to keep my cool. I was in the under 10s 7 a-side and every team looked very good.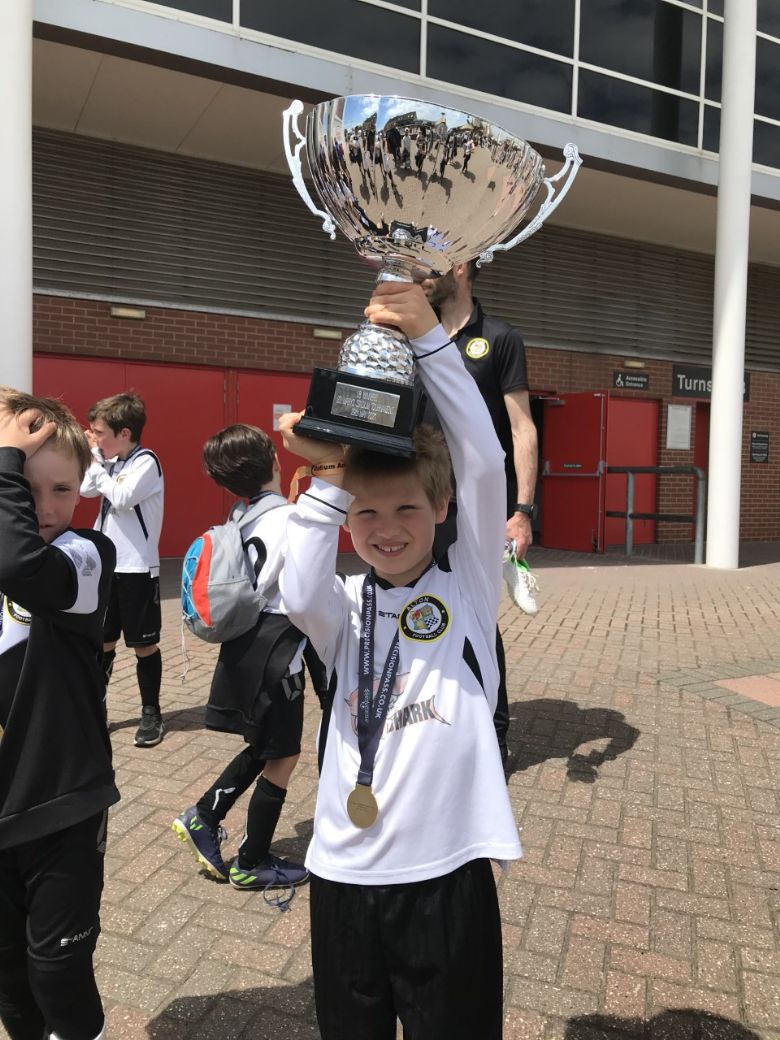 All together we scored eight goals and I was happy to score five, but that is just because I played striker, but I did find out I scored more goals then Mo Salah ever did at Stamford Bridge when he played for Chelsea!
We got a silver medal. I really really really enjoyed my experience at Stamford Bridge and I really hope to do it again soon!"
Sam also played at a Premiership ground, this time Southampton's. He said "Last Saturday I competed with my team at St. Mary's Stadium in Southampton to win the Under 8 trophy. I really enjoyed it, especially the penalties at the end."
Well done to Chase and Sam!
Local Parking
A neighbour from Eggar's Field has been in touch in regard to parking issues which they asked us to share in the newsletter this week; "It is frustrating it is that parents stop their cars to chat to each other and at times even stand chatting in the road". Please be thoughtful about congestion and support the community when you are dropping and picking up.
We have restarted a Governor working party about driving and issues to work with the local Parish Council as complaints have been increasing on this issue over the last two years. The group reviewed a fascinating Travel Plan from about fifteen years ago and it was great to see how far we have come in making improvements;
We have a school minibus now, rather than a coach dropping off and turning every morning and afternoon
The Parish Council were donated funding from builder's contributions to improve the Recreation car park which was previously rough gravel
The driving limits have been reduced (from 60 miles per hour to 30 miles per hour) at the end of the recreation ground heading towards Farnham
We are looking to create a new Travel Plan over the next six months. Part of this will include a survey for parents and the community to get thinking caps on to think how we can all work safely, cohesively and in harmony.
Keys found
The Clerk to the Parish Council is holdng some keys that were found in Eggar's Field. Please email clerk@bentleyparishcouncil.co.uk if you think they may belong to you.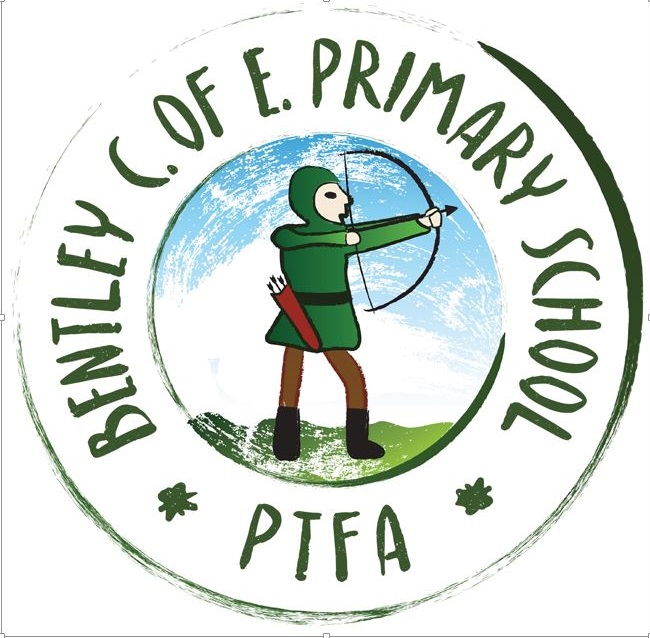 Father's Day
The PTFA will be running a Father's Day Gift Shop in school on Friday 18th June with a number of super wrapped gifts for the children to choose from. All the gifts are £2 each and you can go online and pay via www.scopay.com or your child can bring cash on the day and hand it to their class teacher in the morning, before visiting the pop-up shop in the afternoon. We will have enough gifts for each child to purchase one for their grown-up and all the money raised will go to the PTFA. Thank you for your support.
Break the rules day
Would your child like to come to school in their own clothes? With funky hair? Nail varnish? Wearing their favourite football kit? These and many more rules can be broken on Friday 18th June at the PTFA's first Break the Rules day! Keep an eye out for more information coming out next week.
Click here to find out what's happening next week and
here to get more information about what's going on in the local area