This week at Bentley...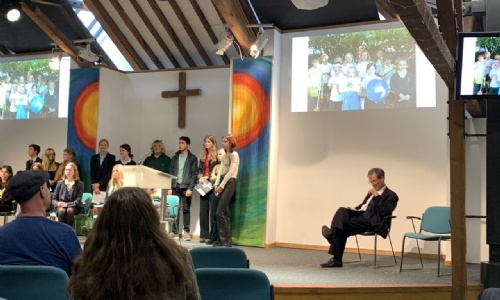 Last Friday after school I attended the COP-26 event set up a by Damian Hinds our local MP. I was hugely inspired by the passion and vision of everyone at the event. From retired people to Bentley parents, to East Hampshire teenagers and our very own Bentley ECO council (via a film which got a huge round of applause from the audience of about 400 people).
At our governing body meeting this week, we were discussing our long plans for the next five years and governors also agreed sustainability must be a vital part of our work.
One of the key messages from the conference was in explaining the difference our amazing trees make to the quality of air for everyone. There are some BIG targets to plant as many trees as possible over the next year to make a huge difference for the future of our planet.
This is an action our pupils wholeheartedly want to participate with, but they need some adult help please! It would be fantastic if every Bentley child could get involved and plant a tree this year. It could be a sapling, but it really doesn't have to cost anything. This is the perfect time of year to find conkers, acorns and other nuts to plant. They could be planted in a small pot to start off with before planting out in future years. Good luck everyone and I would love to see any photographs of your family planting session.
In learning this week;
Year R have learnt about the Christian creation story and created our own Earth together day-by-day.
Year 1 have made great discoveries about plastic and glass.
Year 2 have enjoyed writing expanded noun phrases about Goldilocks and the three bears.
Year 3 were fascinated to learn about different climates, and how people can survive even in the desert.
Year 4 made an excellent start on designing and sewing their own pouches.
Year 5 have learnt about the impact of tourism in mountain regions and how we can reduce negative effects.
Year 6 impressed their teachers with their times table knowledge – and brushed up on their revision skills.
We are nearly at the end of the half-term and I know we are all starting to tire. Please continue to ensure your child is on site before 8.55am every day ready for learning. It makes a huge difference to the success of their day to have a positive and unhurried start with the rest of their classmates.
We look forward to meeting with you next week in the Parents Evening appointments – if you need to bring your child please ensure they have books or games to occupy them as they sit at the blue chairs. These appointments are for the adults only on this occasion.
Mrs Katy Pinchess, Headteacher
Thank you to…
… everyone who donated food at our Harvest Festival. We have heard from Alton Food Bank who said "Dear pupils, parents and staff, I would like to thank you for your fantastic donation of food to Alton foodbank. In total 158kg of food was donated which is now in our warehouse and ready for distribution to local families. We really appreciate your support." Alton Food Bank do amazing work assisting local families in crisis. If you are able to provide further assistance to this wonderful, local cause, please get in touch with them via their website.
…the Hilken-Garrett family for the super books
Medicines in School
Please ensure any medicines your child needs in school are handed to an adult on the playground in the morning, or given directly to the school office. Please make sure the bottle/box is clearly marked if the medicine needs to be kept refrigerated. All medicines will require a completed form, which can be collected from the school office, downloaded by clicking here, or completed online by clicking here. This form ensures the office team know what dose to give your child and at which time. Please do not send medicines in your child's bookbag.
Is your child interested in learning the Flute & Recorder?
We were delighted to welcome Jess Webster into school this morning when she played the flute for the children in collective worship. If your child is interested in learning to play the flute or recorder in school, please get in touch with Jess via email to jessflute@btinternet.com.
Breaktime snacks
We know many children enjoy a snack at morning break. Infant children are part of the Fruit and Vegetable scheme which provides fresh fruit and vegetables to the children in school each day. If your Junior child would like a breaktime snack, please ensure you are providing them with a healthy one! Fresh fruit or vegetables are ideal. A reminder that snack bars, crisps, fruit winders, yoghurt covered raisins, biscuits etc are not permitted. We are a NUT FREE school.
Bonfire, Fireworks and BBQ – 5th November
We are so pleased to be running this event again, alongside the Parish Council. Plans are coming together and we will, of course, need volunteers for the Bar, BBQ and refreshments stalls. Please get in touch with your class rep as soon as possible to offer your help. More details will be available after half-term, but do save the date for what promises to be another epic event!
We love reading!
Mrs Miffling held a super virtual event this morning to pass on her top tips and tricks for reading with your child. Thank you to those who came along. The presentation slides can be found here.
The new Scholastic catalogue came home with the children today and the latest Book Club for Autumn 2021 is up and running! Click here to browse the latest books and order online. For every £1 you spend on this month's Book Club, our school will earn 20p in Scholastic Rewards.
Please place your order online by November 8th, 2021.
X-Factor
Our Year 5 and 6 children have been auditioning this week for our X-Factor competition, ahead of the Final on Friday next week. We are delighted to be able to welcome the parents of the finalists into school for the Final, which will be performed in front of the whole school, at 2pm. The winner/winners will be the headline act at Bfest, our school's music festival, which takes place in June 2022. Good luck everyone!
Parent/teacher meetings
Parent/Teacher meetings are an invaluable opportunity to hear all about your child's progress so far this academic year, talk through their targets for the remainder of this term and next, and to discuss any concerns you may have.
If you haven't already booked your slot for next week – please do so by clicking here. The deadline for online booking is Sunday 17th October at 9pm. If you are having trouble accessing your child's account on Scopay, please let the office know asap.
Some of our Governors will be available at the Parent's Evenings if you'd like to chat with them to share any of your views, hopes or ideas
We ask each parent to complete a feedback form detailing any questions they have and return it to school by Monday 11th October at 9am. This information will enable our teaching staff to make the best use of your appointment! You can print the feedback form online by clicking here.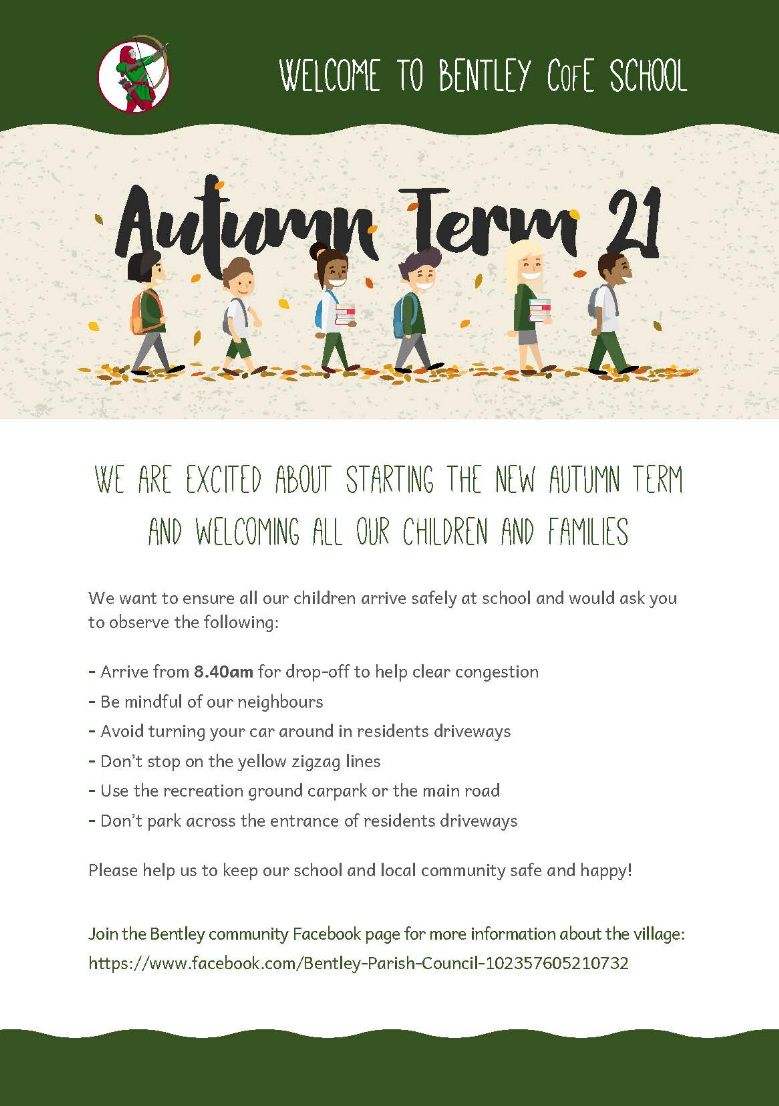 Click here to find out what's happening next week and
here to get more information about what's going on in the local area