This week at Bentley...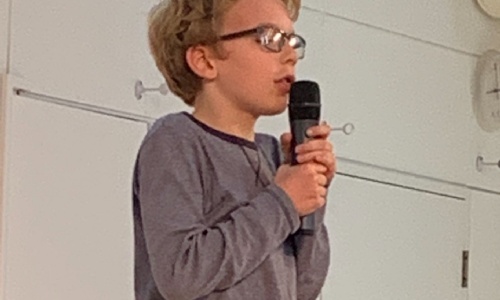 It has been great to be able to finally share the Ofsted inspection report with parents, carers and staff. Thank you very much for all the positive feedback, cards and messages from our, your feedback means a lot. The report is due to be published on the Ofsted website very soon and we will update our website link as soon as it is so that all friends of the school can read it too!
In school this week we have been so impressed by the fantastic 'Perfect World' homework created by the pupils over half term. The quality of ideas and creativity was truly inspiring and our children shared lots of ideas as we thought about COP-26 in lessons and we prayed with our Vicar Yann for the world leaders, as they make some very big decisions which will effect so many future generations.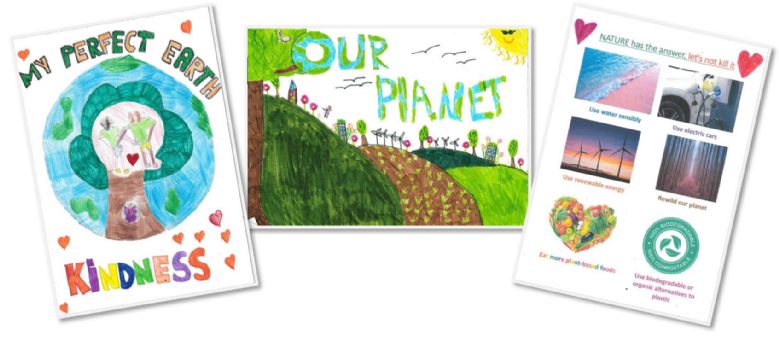 Please head over to Seesaw to see what our classes have been up to this week…
Year R and Year 1 have been exploring in Science this week – senses and materials respectively
Year 2 really enjoyed English this week when they interviewed their classmates
Year 3 wowed Miss Hastie with their perspective drawings in Art
Year 4's sewing of pouches was concluded this week – very impressive!
Year 5 have been learning factors and multiples in maths
Year 6's singing practice, ready for Young Voices, has been lovely to hear. All the lyrics sheets are available to download on Seesaw.
We are all very excited about the Bentley Bonfire Night this evening and Mrs Miffling and I look forward to seeing lots of you at the event later tonight. The gates to Carter's Field open at 6pm. The child procession will be at 6.30pm to get the bonfire started and the fireworks are planned for 7pm. Please be aware this busy public event attracts a lot of visitors and children must have close adult supervision. Some people take younger children home before the fireworks and we would recommend a babysitter for pre-school children if you are coming along to volunteer and enjoy the fun! If you are volunteering, ensure a 'back up team' of adults as children may not come into the PTFA fenced area with the BBQs and alcohol. Any lost children are directed to come to Mrs Miffling at the gate during the event.
A massive thank you to every volunteer who has signed up – we need your help to make this a brilliant event for everyone. The biggest thank you goes to our fabulous PTFA chair, Kathleen Proud who has been working hard to plan and prepare for months. Not only this but has made the toffee apples herself – buy them on arrival everyone as they sell fast! Please ensure you are all well dressed for the weather and have good footwear to cope in a muddy field!
Enjoy a wonderful weekend with fireworks, sparklers, Diwali celebrations and Remembrance – wow! Keep safe and fit in some sleep too everyone!
Mrs Katy Pinchess, Headteacher
Thank you to…
…the Hawkes Family for the CD books
…to the Whittington family for the books donated
…to everyone who donated an apple (or more!) for the toffee apples at the bonfire
…to all the children for the wonderful homework to represent their 'Perfect World'. We have been so inspired by their ideas and have passed their artwork onto the competition organisers. Good luck Bentley! Photos saved
…to all the regular volunteer parents helping with Year 4 swimming but particularly to Cress Mizen, for supporting children in the pool as well as driving the minibus! You are amazing!
Special Opportunity for Junior pupils
Pupils in Years 4, 5 and 6 are warmly invited to attend the Eggar's production of The Wizard of Oz which is being held on our next Bentley INSET day, Wednesday 24th November from 10.30am until 12.30pm. We know there are several former Bentley pupils starring in the show or playing the music and have heard it will be a super production!
Children will need to be accompanied by an adult (up to 4 children are permitted with one adult) and we need to have names of children and adults to pass onto Eggar's by Friday 15th November. If your child would like to attend please sign up by clicking here.
Volunteers required please
In order to keep school visit costs low and to ensure all children have access to the many fantastic learning opportunities we plan for them beyond our village location we REALLY need your help.
We are very much in need of more minibus drivers please. We have heard rumours of a few possible volunteers but no one has contacted the office. The training costs over £150 per person and the expectation if you are trained will be to drive at least five times each school year. Click here to let us know if you are interested so we can get you trained as soon as possible!
Scholastic Book Fair 15th - 18th November
The book fair will once again be coming to Bentley during the week beginning Monday 15th November so now is the time to start your Christmas shopping!
The fair will be in the dining hall and will be open Monday - Thursday 8.30 - 9.15 and 3.15 - 4.00. Please wear a face covering when you are visiting the book fair (unless you are exempt), hand sanitiser will be available for you to use on entry and after you have handled the books.
There is something for everyone as books are suitable for all ages from pre-school to teen and a range of genre too - stories, information, poems, jokes. All payments will need to be made via the Scholastic phone payment system so please make sure you have your phone and card ready. Instructions will be given about how to make your payments at the fair.
The school received commission on any money you spend at the fair and these funds are then used to re-stock our fabulous school library, so please do come and visit. We look forward to seeing you there!
X-Factor
We hosted a joyful X-Factor final on the final Friday of half-term. The whole school loved watching the children take part, and we were delighted by the range of songs, costumes and dance routines the Year 5 and 6 children had put together! Tremendous work and all power to the children for their resilience and showmanship in rehearsing and perfecting each act. The audience clapped, whooped and enjoyed it all tremendously. A big thank you to Mrs Miffling and Mrs Ashby for the work behind the scenes with auditions and mentoring, to Mrs Vogel for excellent music sourcing and sequencing (always a vital role!) and to Mr Goddard for being on hand with tech expertise. Our judges, Mrs Scott-Bromley, Mrs Blake and Mike from i-Rock did a tremendous job and commented on how many strengths they had to pick from!
We can announce…the 2022 X-Factor winner is Oliver in Year 5. He wowed us with a rendition of 'Bad Habits' and will be our headline act at B-Fest next year. Congratulations!
Also performing were The Spice People – (Olivia, Sophie, Eryka, Isla and George B), Kate and Gemma, Tyla, Ella H, Imogen and Eva, Matt, Charlotte PC, Naomi and Charlotte L, Fynn, Mini Mix (Annie, Mallory and Emily) Poppy C and Sophie.
Great work everyone!
Click here to find out what's happening next week and
here to get more information about what's going on in the local area