This week at Bentley...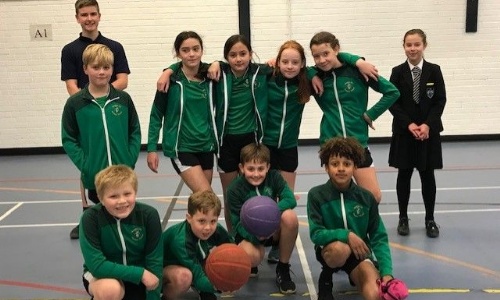 After a fantastic outdoor Christmas Fair we are all excited about our Elf run today. A huge thank you to everyone for getting behind these school PTFA fundraisers, which are bringing so much joy to all of our children! The teachers and support staff have spread some Christmas sparkle around the building with all the Christmas trees and decorations. Yann and Gemma from St Mary's got us even more excited about Christmas in their weekly Collective Worship yesterday too!
As ever, we are keeping a very close eye on the Covid news and hope we can go ahead with our other planned performances coming up. We will keep you posted as soon as we can if anything needs to change and urge everyone to keep following all Covid expectations.
I would like to say a huge thank you for your immediate response to my email this week about the Tuesday changes. We had not asked for adults to wear face masks outside but you have which has made staff feel very supported. We all want to keep school open and keep everyone as safe as possible and your support and positivity means so much.
Enjoy a lovely weekend and I apologise now for muddy trainers and washing machine loads this weekend after a muddy (but fun) Elf run this afternoon. Please return PE kits to school for Monday.
Mrs Katy Pinchess, Headteacher

Well done to…
…our super Year 5/6 Basketball Team who won the tournament at Perrins yesterday! A huge cheer for the team on their first external competition of the year. Mrs Rushin says an incredible well done to the team she took to the Alton round of the Hampshire Cup on Wednesday. She commented on how much fun they had and how well they played as a team. Particular mention to Chase as Captain and George as player of the match. The Bentley team beat two much larger schools and we are REALLY proud of them. The whole team will get to compete at the Hampshire Games final in the summer. Thank you to Mrs Rushin for taking them, to Mrs Drew for sorting their kits - please return them washed to the office asap!) - and to Matt from CMSports for their training session.
Thank you to…
… Mrs Cavanough and Mrs Hawkes Snr for coming into school to count all the Christmas Fair money – we will be able to give you a final tally for the event next week.
…to our amazing PTFA members for the Elf run planning and set up. In particular thanks to Elise, Millie and Kathleen!
Virtual Multi-Sports Competition
On Tuesday 23rd November last week, Year 4 did a mini Olympic competition against Year 3. We did four different games, the first one was well there were four cones and you had to run all the way in and out of them. Next the challenge was that we had to take two hoops and then put one down step into it, then bring the other hoop around and keep doing that. See how quick you can do it! Guess what the third one is? Well you have to pick up a cone, hop all the way to the hoop and put it down don't chuck it in. run all the way back and do it again you have 20 seconds. The last one is that everyone has to have a drink and do a jog, skip, hop (keep swapping), walk and running backwards. We had a lot of fun and everyone was fantastic. We all enjoyed it. Thank you! Sophie, Year 4
A wonderful donation
Eva in Year 5 has had many inches of her hair cut off to be donated to the Little Princess Trust, who make wigs for children who have lost their hair during cancer treatment. She is also raising money for the charity – if you would like to support Eva in her efforts for this super charity, please click on this link . Well done Eva – such a lovely gesture and we love your new look! Pic in folder
Christmas postbox
If your child would like to send Christmas greetings to their friends, teachers and classmates they are welcome to bring cards into school and pop them in the traditional red postbox! Please ensure all cards are labelled clearly with names and year group. Remember to add surname initials for 'doubler' names!
School photographs
There is still time to purchase school photos – they make super gifts and if ordered before 13th December, you'll get them in time for Christmas. Some of the other items such as canvases may take a little longer to produce – so don't delay! If you have lost your child's code, please contact the office.
Need a handy Christmas Gift?
We still have a few fabulous tea-towels available to buy on the PTFA website. They cost £5 each and would make the perfect Christmas gift for grandparents, aunts and uncles and all the profits go the PTFA.
Click here to find out what's happening next week and
here to get more information about what's going on in the local area