This week at Bentley...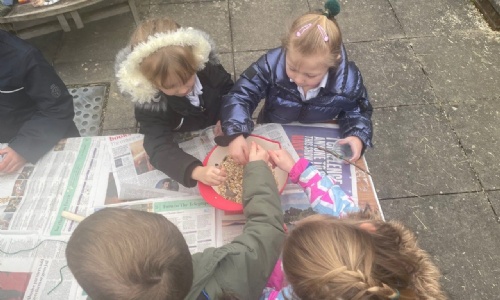 It has been a tricky week at school where we have had high staff and pupil absence due to Covid and other illnesses. To throw into the mix we had an unexplained fire alarm and the water was turned off. In a typical week these would have been the 'big news' but keeping school open and running from 8.55am until 3.15pm has been the much bigger challenge and it felt very close to having to shut down school at several moments. A huge thank you the marvellous Bentley staff team who have worked so hard to cover and ensure children have been learning and safe. It feels quite miraculous we finally got to Friday without a hoard of locusts or a blizzard…I think a glass of wine may be called for this weekend!
As you know, we have a Contingency plan in place to deal with Covid outbreaks and additional measures were put in place. I very much hope we are over our Bentley Omicron peak, but of course please do not hesitate to book a PCR test if your child has Covid symptoms and continue to self-isolate accordingly.
I am delighted to say Afterschool Club can resume next week. This has been a very unusual circumstance for us in having to close and I know you join me in wishing all absent staff well and a good recovery.
I am delighted to say the School Council have planned some fun events for this term to cheer us all up! We start with a 'Wear your own clothes day' next Friday in exchange for a £2 donation to the PTFA. Onesies, comfy clothes, sports kit or dressing up costumes are all welcome (as long as the children are weather ready with coats and warm layers).
Mrs Katy Pinchess, Headteacher
Do you bring your dog to school?
Please be reminded we are unable to allow dogs on the school grounds. We have a number of children/adults who are frightened or wary of dogs. Please tie up all dogs outside the school gate or leave them at home. Thank you for your understanding.
Thank you …
… to the Bell family for the lovely books for the library
Winter Reading Challenge
This year, the Public Libraries' Winter Reading Challenge is all about getting cosy together to share the love of reading. It kicked-off on 6 January 2022 and runs until the end of the spring half-term – so there is still plenty of time to get involved. You can join through the Hampshire Libraries website by clicking here or at your local library.
Children can read or listen to any four books to complete the challenge. This includes books they read or listen to for school, with family members and friends over Zoom, bedtime stories, non-fiction books, eBooks and audiobooks.
If you visit your local library you will be given a collector's card and each time you finish a book you will be able to collect a sticker. At the end of their challenge, simply visit the library to receive your finisher's certificate, but the most important thing is for your child to enjoy some winter reading for pleasure!
Yoghurt pots and water/juice bottles needed…
The fabulous gardening team need clean yoghurt/dessert pots to make bird feeders, and small water/juice bottles to make a special gift with the children for Mothering Sunday. Please pop your donations in the container at the school entrance. Many thanks :)
There's a great new maths app….
… it's called 1-Minute Maths and it's free to download!
It helps children build greater number confidence and fluency. It's all about targeted practice in engaging, one-minute chunks! This first version of the app is aimed at Key Stage 1 pupils and focuses on adding and subtracting - and on 'Subitising'. Give it a try!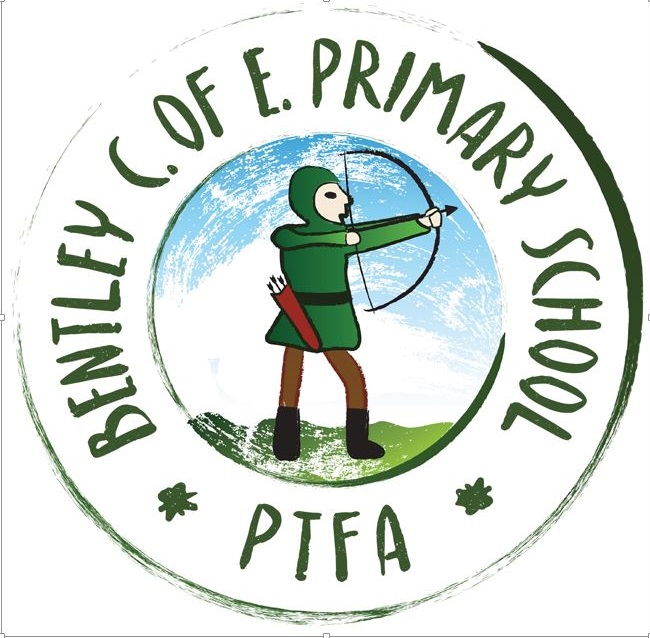 Wear your own clothes Day – 28th January
Please support the PTFA by sending your child into school in home clothes – they can wear whatever they wish, but please remember they will still take part in usual school activities, including breaktime and lunchtime, so please dress appropriately! The cost is £2 per child and may be paid in cash on the day or via Scopay. Please ensure you have paid by 7pm on 26th January if you are paying online.
Click here to find out what's happening next week and
here to get more information about what's going on in the local area