This week at Bentley...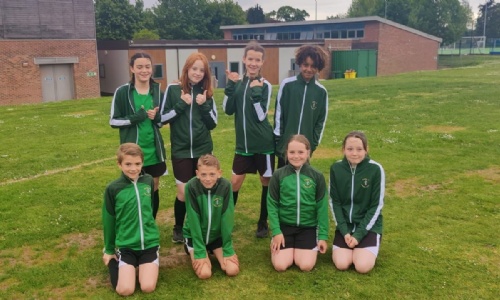 Year 6 have completed their week of SATs and worked hard to do their best in these national tests. We are really proud of their sensible attitude and know they really enjoyed their movie afternoon yesterday to mark the end of the tests! The test papers are all securely collected and we will not know the results until the end of term when they will be shared with the children and parents through the annual end of year reports. In the meantime the children continue to work hard and teacher assessment continues in all areas, especially with their written work.
This is always a busy term as children pull together so much new learning from the last year and we always hope to see their new learning embedded. All the teachers will be attending a standardisation meeting next week to benchmark writing work from all year groups from our local schools. We have rigorous external moderation of work too, which helps us to check Bentley outcomes against national expectations. So…a lot going on for staff before and after school with assessment.
Year 6 say they worked hard and generally enjoyed the SATs but the best bit was the bacon and sausage rolls!
Year 5 have been making great progress with their cycling proficiency lessons – you may have spotted them on the road around Bentley. The two trainers were really impressed by their positive attitudes and said a few people were a little anxious at the start but every child showed a Courageous attitude – reflecting our School Values well.
Year 4 have been enjoying French and have even done some extra homework to practise for a spelling test! Tres bien!
Year 3 are revelling in their fractions work and enjoying ukulele lessons a lot too.
Year 1 and 2 not only wowed us with their super musical performances on Tuesday but have had a wonderful history day at Arundel Castle today!
Year R have been so excited to welcome a new Ukrainian friend to the class ласкаво просимо.
We do not appear to have had the predicted heatwave but have been enjoying the sunshine in school. Please keep sending in hats, full water bottles and get the suntan lotion habit!
Mrs Katy Pinchess, Headteacher
MEDICAL UPDATES
The NHS have asked us to pass this information onto our school community.
There has been a recent increase in the number of scarlet fever and chickenpox outbreaks linked to nurseries and primary schools, including some where both infections are co-circulating.
We would like to take this opportunity to remind you of the signs and symptoms of scarlet fever in case of a local outbreak.
Signs and symptoms of scarlet fever
Scarlet fever is a common childhood infection caused by Streptococcus Pyogenes, or Group A Streptococcus (GAS)
The early symptoms of scarlet fever include sore throat, headache, fever, nausea and vomiting
After 12 to 48 hours the characteristic red, pinhead rash develops, typically first appearing on the chest and stomach, then rapidly spreading to other parts of the body, and giving the skin a sandpaper-like texture
The scarlet rash may be harder to spot on darker skin, although the 'sandpaper' feel should be present
Patients typically have flushed cheeks and pallor around the mouth. This may be accompanied by a 'strawberry tongue'. As the child improves peeling of the skin can occur
Prompt treatment of scarlet fever with antibiotics is recommended to limit other people getting infected and to reduce the risk of possible complications
As per medical guidance on Infection Control in Schools and other Child Care Settings (Chapter 3) children and adults with suspected scarlet fever should be excluded from nursery / school / work for 24 hours after the commencement of appropriate antibiotic treatment. Good hygiene practice such as hand washing remains the most important step in preventing and controlling spread of infection.
Although scarlet fever is usually a mild illness, affected children can develop complications, especially when they or others they meet have chickenpox.
If you think you may be pregnant and have been in contact with someone with chicken pox or scarlet fever it is wise to contact your doctor or midwife to check for advice.
ATTENDANCE
National attendance last week - 93.1%
Our attendance last week - 96.04%
Governors set a target of 98% or above for children to achieve outstanding attendance. We are very mindful that this year has continued to be difficult with Covid and more infectious illnesses after two years with lockdowns. Thank you to those families who have been proactive in sharing details of holiday issues due to Covid. Hopefully these are now passed and it has been lovely to hear children talking about visits to see family and going away again much more 'normally'!
Thank you for continuing to minimise school absence by booking holidays out of the school terms and for arranging non urgent medical and dentist appointments in holidays. It makes a HUGE difference. We continue to promote for all children to be in school on time and as much as is possible for their continuity in learning.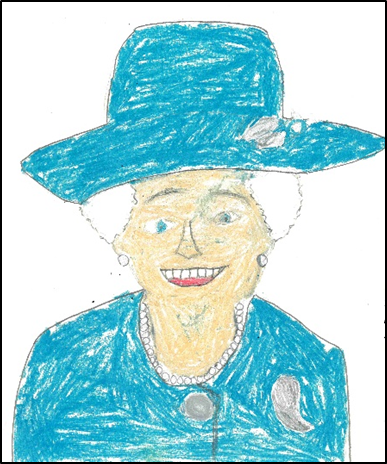 Jubilee Portrait competition
Mrs P has been working hard mounting and displaying the super portraits from the whole school in the dining hall. They look great!
We were lucky enough to have two excellent Parish judges to choose the winning entry, which will be used for Jubilee promotion for Bentley events coming up. Helen Curwen and Hilary Vaill had a great deal of choice and the judging took some time. The overall winning portrait was by Harriet in Year 4, and Alice (Year 1), Finley (Year 3), Oliver (Year 5) and Matt (Year 6) were runners up. Very well done indeed!

Well done to…
…three amazing members of our school community who were all nominated for an award in the prestigious Hampshire Education Awards for 2022. All three have been very modest in their reactions to being nominated but deserve a big 'well done'!
Nick Austin, nominated in the Governance Award category
Nick has served as a Governor here at Bentley for twenty years and in his final year has taken on the role of Chair of Governors. This nomination recognises the huge commitment he has made to the school. Nick is a former Bentley parent, a former headteacher and a current Educational Consultant. He is fascinated by education and has great interest in everything to do with education. His passion for teaching and learning has had a significant impact to make our school the learning focussed place it is today for pupils and staff alike.
Sonia Siers, nominated in the Teaching Support Award category
Mrs Siers is not only one of the kindest people you will ever meet but she has a huge amount of expertise and professional knowledge to support young learners to flourish. She leads our KS1 intervention programmes and the difference she makes for individual pupils ensures they are well placed to move upwards confidently. It would be fair to say she has a huge passion for early reading skills and when we read out the nominations in Collective Worship nearly every child in the class put up their hand to say Mrs Siers has supported them with reading!
Natalie Drew, nominated in the Improving Life Chances category
As you all know Mrs Drew is our front of house Admin Officer who runs day-to-day business from the office. She is a school governor and is always keen to develop systems to help the school run effectively and smoothly. It is a non-stop role as the phone is always ringing, emails bouncing in, the website and newsletter to be updated and post to be sorted. This is before all the face-to-face needs from staff, pupils, parents and carers, plus the general public all wanting something 'right now'! Natalie goes above and beyond to support our families and children. The works she does with admissions, attendance and communications are vital and Natalie also works closely with school staff to ensure every child can participate with our busy Bentley learning opportunities. This is truly exceptional and not something which every Admin Office would be involved with.
Thank you …
…to our wraparound childcare staff for running the class breakfast sessions on Fridays. You are great and it is much appreciated! We have had lovely feedback and it has been great seeing parents (and staff) having a good chat over breakfasts as the children enjoy playing together. Year 1's breakfast is next Friday and Year 5 & 6 on May 27th – click here to book. Breakfasts are £1.50 per person – please remember to book for everyone attending.
…to everyone who handed in junk modelling materials this week. Please continue to pass in any donations by putting them on the bench by the main school door. See last newsletter for more information on what is required.
…and congratulations to Seb Puncher who successfully completed his MiDAS training and joins our wonderful bunch of minibus drivers
PE News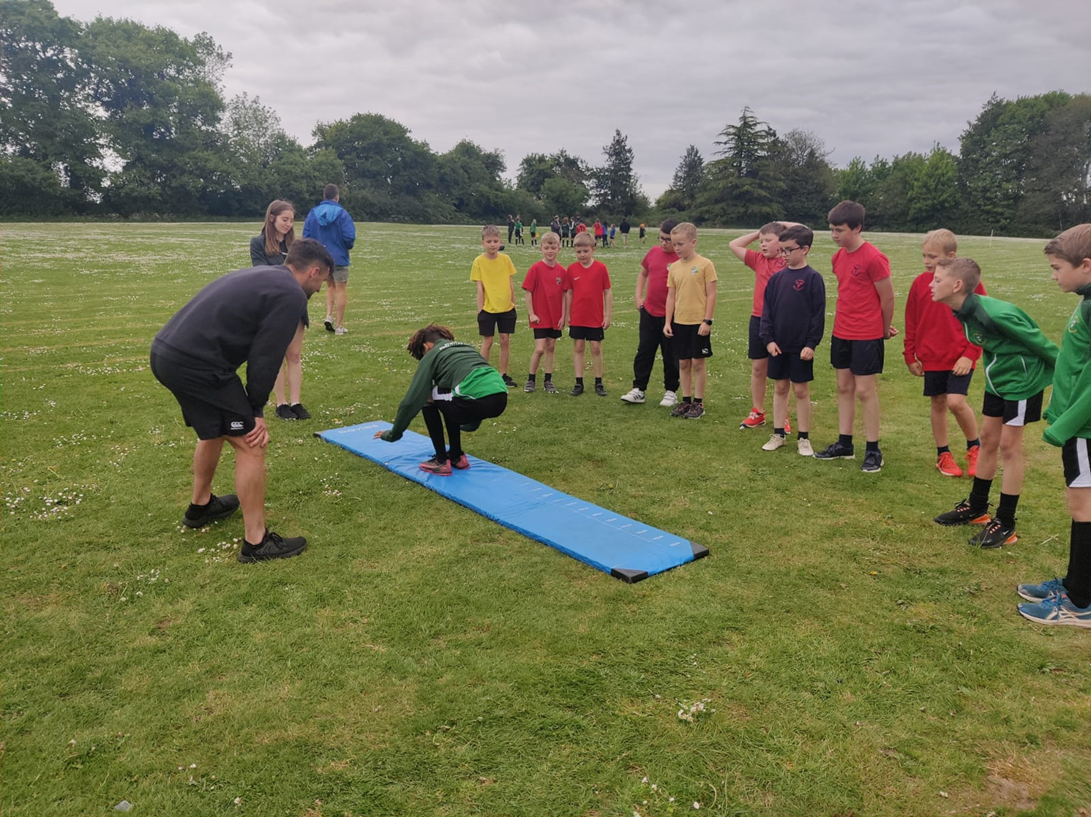 Mrs Vogel and Miss Brooks-Ward took a group out to represent the school in Upper Junior athletics on Thursday. We don't know the results yet but the team had fun and enjoyed the session, competing against other local schools. Chase, Eryka Imogen, Isla, Max, Noah, Sophie & Sophie competed in the field and track events with enthusiasm, encouraging each other and were a credit to our school. They also looked extra smart in our Bentley kit!
Click here to find out what's happening next week and
here to get more information about what's going on in the local area