This week at Bentley...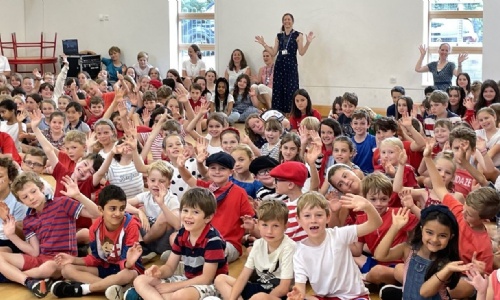 Thank you to you all for your amazing support at home to make this a very special week of learning at school. It was wonderful to see pupils and parents so motivated and enthused at a time of year when we are all a little tired and ready for a holiday!
A big thank you to the staff team for all their hard work in planning these special days. Children have worked collaboratively across the school and wowed us with their wider curriculum outcomes and understanding.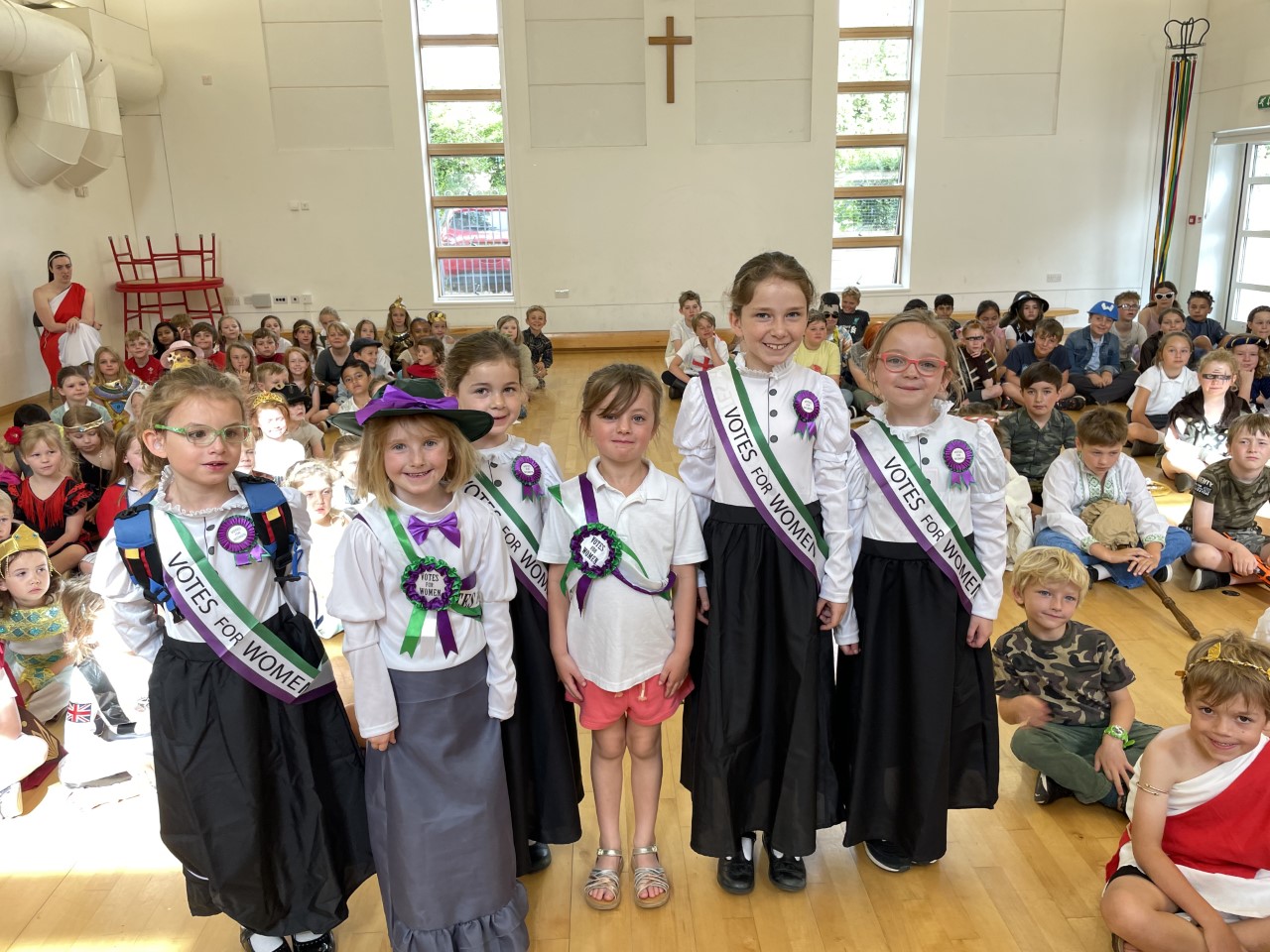 History Day
We celebrated famous people and favourite historic eras by dressing up. We loved the passion and creativity involved. Children created human timelines and proudly articulated their knowledge.
French Day
Madame Jones filled us all up with croissants and French! We learnt about 'Fête Nationale du 14 Juillet', used café language in a real life situation and celebrated all things French!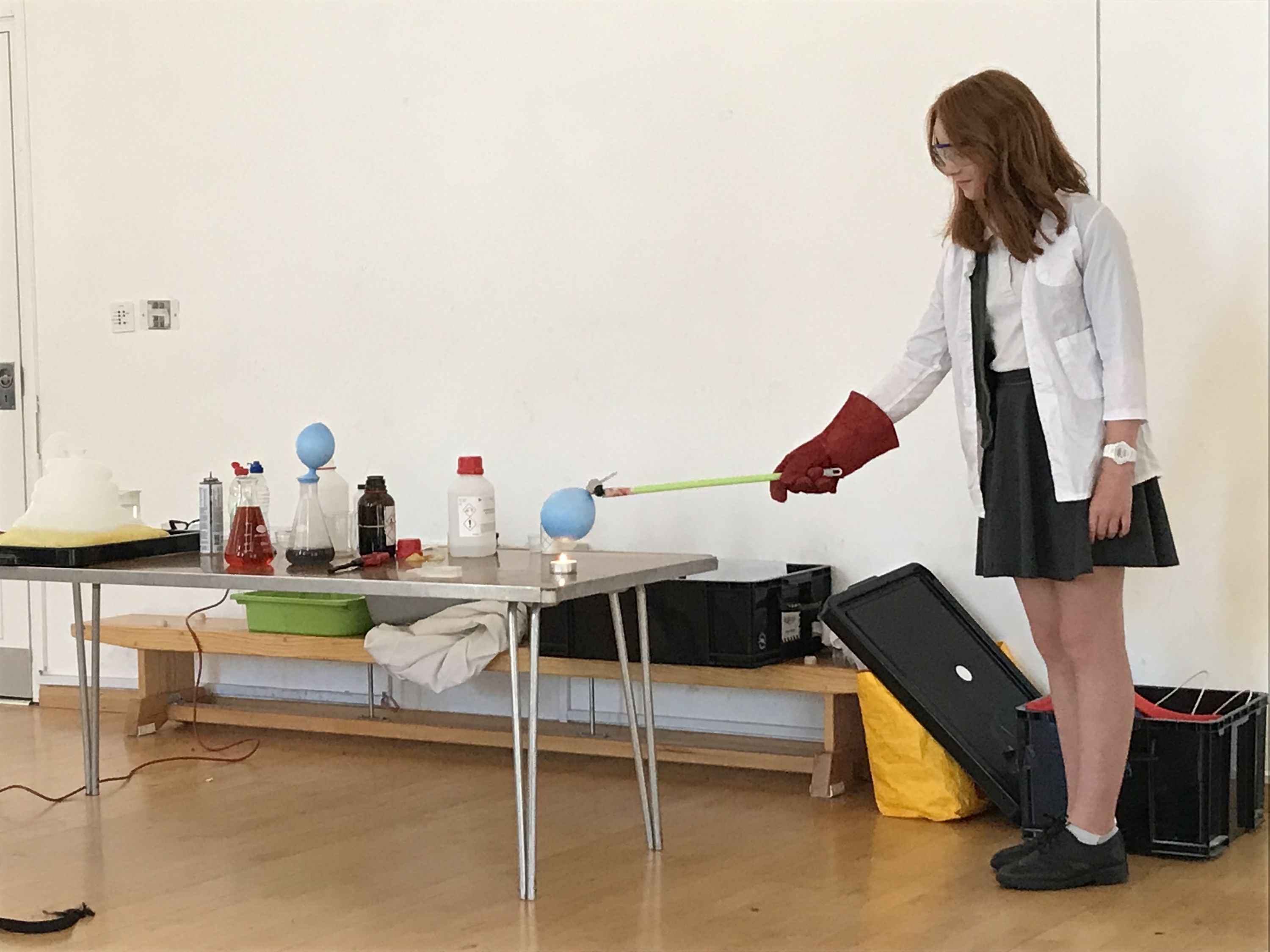 Science Day
Mrs Blake, as Science Leader, set up an inspiring day of hands on experiments and all the classes enjoyed an engaging and informative Science Show with 'Toxic Tim'. Pupils were flying around on hovercraft and he even created fire from a chemical reaction! Lots of excitement!
Weather for next week
School remains open until Thursday! We have reviewed the weather forecast closely this week and adjusted PE lessons and used cooler spaces accordingly. Next week we still require children to have suntan lotion applied before school, sun hats and a filled water bottle every day please. We suggest no jumpers!
On Monday, the forecast is very high and we plan to have fun water play in the morning in aid of Cancer Research. If your child would like to take part, please send in a small donation plus a bag with spare clothes (including underwear), a small towel and shoes which are suitable for water play. They may bring in one water toy (e.g. water pistol or squirter) but this is not required as paddling, sliding and just chilling in the shade are all options for fun too.
Open Afternoon
On Monday, we welcome parents, carers and families to come into school from 2.00-3.30pm to the classroom. Children have prepared their books with post-its, to showcase the work they are most proud of this year. There will be a Governor questionnaire to complete, books to collect and an opportunity to say thank you to the class teachers and school staff. We very much look forward to seeing you!
Have a great weekend and we wish all the super entries to the Bentley Flower Show lots of luck! Enjoy the Maypole dancing, gymnastics and all the fun at the fete. The ice cream stall is being run by amazing PTFA volunteers so please pop by and buy one (or two!).
Mrs Katy Pinchess, Headteacher
GOVERNOR NEWS
We held our final meeting of the year last night. A big thank you to all of our governors for their support and challenge over the last twelve months. We said a sad goodbye to Nick Austin, Esther van Rooyen and Claire Aston who have all been wonderful governors. We warmly welcome Alison Morris and Elise Cavanough onto the board. Mark Desborough and Emily Spicer were unanimously voted in as Co-chairs for next year.
We still have potential for two Associate Governors if anyone is interested. We meet six times a year on Thursday evenings, with additional Committee meetings held at other times. Please contact the headteacher through the school email if you are interested in finding out more adminoffice@bentley.hants.sch.uk
PTFA News
After serving us for two AMAZING years, our wonderful PTFA Chair, Kathleen Proud is stepping down. As a school community we are so very grateful to Kathleen for her hard work, energy and leadership as our Chair. She has worked tirelessly to support the school and her passion has been infectious. Kathleen's inspiration is always in creating special memories for our children and she has most certainly achieved this! The pupils, families and staff salute you and say a HUGE thank you Kathleen!
We are delighted to announce that three great PTFA members are interested in co-chairing. Molly Scotton, Sarah Cordina and Sarah Forbes have worked closely with Kathleen this year and are willing to stand at the AGM in the autumn. Thanks to them for stepping forwards and to others who have volunteered to take on Class Rep roles.
Staff News
We are pleased to announce we have recruited Mrs Tammy Chouler as our final member of staff for next year. Tammy will be known to many already as a Bentley parent. She will be working three days a week in partnership with Mrs Vicki Potter, as part of the Year 1 Team.
We are saying 'goodbye for now' to Miss Amy Grainger at the end of term. Amy is a university student who has been working across the school on and off over the last three years. She is very interested in teacher training in the future and is seeking experience in other schools next year, but focussing on her final degree year. Thank you for your hard work and good luck, Amy until we see you again!
THANK YOU FOR…
All the donations of uniform and books. We are not accepting further donations this term so please store any ready to drop off in September. Good quality books and second hand school uniform are always welcome. Other clothing or materials can be recycled through our Clothing Bank which is situation beside the Scooter rack.
Remember over the summer…we collect used batteries, milk bottle tops (clean and only milk tops please!), used stamps and old/foreign currency. We gift some to charity and others bring income to the PTFA budget.
Thank you…
…to the Eagle family for the donation of super paints – the children will love creating with those next term!
…to the Forbes family for the huge bag of books
...to the De Souza family for the
OOps…
… we forgot to say some very important thank yous last week for the Bombay to Bentley Bike Ride – apologies…
…to our sponsors Alton Van Hire for loading the bikes on Friday afternoon and transporting them to Laverstock for the start, and Trent's Bike Shack who provided bike checks prior to the event and expert mechanical help along the way. Do please bookmark their websites in case of a future need!
… to Molly Scotton, who worked so hard to help organise the welcome back event.
We really appreciate everyone's help at PTFA events – if we ever miss anyone off the thank you list it is always a clerical error and never a lack of gratitude!
Term dates for 2022-2023
Autumn Term
Thursday 1st September 2022 – Friday 16th December 2022
Half term – 24th – 28th October 2022
Inset days – 26th September, 31st October, 25th November
Spring Term
Tuesday 3rd January – Friday 31st March 2023
Half term – 13th – 17th February 2023
Inset day – 3rd January
Summer Term
Monday 17th April – Friday 21st July 2023
Half term – 29th May – 2nd June 2023
Inset day - 14th July
Lunch next week
Traditionally, our Year 6 Leavers choose the menu for the last school lunch of the year – and this year is no exception. On Wednesday the lovely cooks will be serving a chicken burger in a bap with crispers or tomato pasta, followed by an iced bun. There will be no picnic lunch option on Wednesday. Great choices Year 6!
Outstanding Debt
As we approach the last week of term, we remind you to check your Scopay accounts and pay all outstanding wrap around childcare, school visit and club payments. Junior children should have sufficient funds on their accounts to pay for lunches for three days next week, unless they are bringing a packed lunch from home.

The lovely people at Alton library popped in this week to reveal the theme for the Summer Reading Challenge 2022 - Gadgeteers.
Science is all around you! What do you love doing? Are you a brilliant baker? Or a mega music fan? Are you the tech wizard amongst your friends? This year's theme of Gadgeteers will feature amazing books, awesome rewards, and plenty of ideas for cool experiments and activities to discover the science all around you. The Challenge will be brought to life by top children's writer and illustrator Julian Beresford.
It's really easy to get involved - simply register online or at your local library and read six books over the holidays. Do let us know if your child takes part and each of them will be recognised in a special assembly in the Autumn Term.
PE update
Our announcement about the changes to staffing created some confusion about PE. Please rest assured PE will still continue to be provided for all classes for two hours a week, delivered by class teacher, Swimming coaches and CMSports. These are supplemented by many sports clubs and other opportunities for our pupils. Some are already in the calendar and others get booked in as the year progresses. Enabling children to enjoy exercise and excel in sport remains in our plans for the next academic year.
Alton Food Bank needs our help!
For the last few years our families have generously donated to the Alton Food Bank as part of our Harvest Festival. The increase in inflation is putting a significant strain on family finances and the Alton Foodbank are now in need of soup, baked beans, tinned rice pudding, rice (dry), tinned rice pudding, tinned fruit, tinned meat (pies, stewing steak, hot dogs), tuna, sponge puddings (long life), pasta sauce, UHT milk, fruit juice (long life), cereal, biscuits, coffee, laundry conditioner, shampoo & conditioner, and sanitary towels & pads.
They would appreciate any help you are able to give - there are lots of delivery points in Alton – you can find them all listed at this link.
If your family is struggling and in need of emergency food support, please do let us know, and we can refer you to them in confidence, for a supply of packaged and household goods. They are also able to offer families delivery of a fruit and vegetable box.
Charity news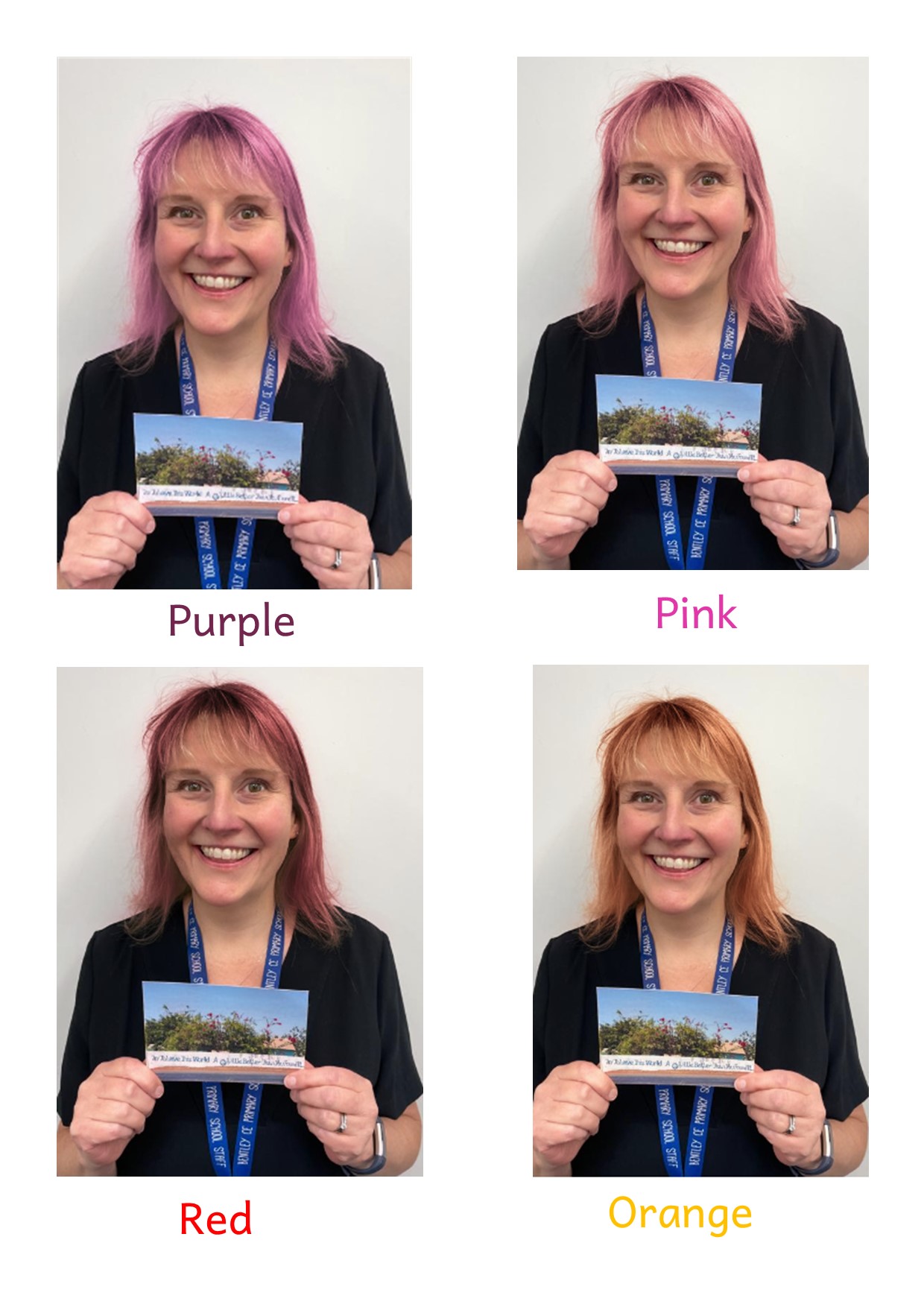 We celebrated in our Gold book assembly today as our weekly Runtastic totals have now virtually got us all the way to The Gambia! We have a special link with Sitahuma school there. Our Year R and Year 3 classes have been thinking about our friends at Sitahuma and raised £72.70 this week by selling their handmade products at the Africa inspired market. Well done children!
Mrs Pinchess is also going to do her bit to raise some extra funding for the Kaira Konko charity to support Sitahuma and other village schools. She is allowing the school community to choose a colour and will dye her hair for the last day of term! what colour will it be? Red? Blue? Pink? Purple? The children will decide by the biggest number of donations. £1 per vote! You can donate and choose Mrs Pinchess' summer look at the morning station run by our Year 6 pupils next week.