This week at Bentley...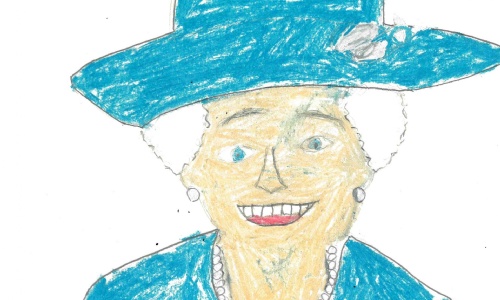 People across the world have been saddened by the news of Queen Elizabeth II's death. In Collective Worship today we remembered her and prayed together. Children have had an opportunity to draw, write and talk about their memories of her and their feelings today in class.
Thank you to you all for ensuring your children have good waterproof coast with hoods. A reminder to ensure all items of school uniform are named.
The PTFA have made the difficult decision to cancel the Welcome Barbeque this evening but we look forward to happier times ahead over the academic year altogether.
Mrs Pinchess, Headteacher
Support in difficult times
The Queen's death has affected many of us as adults and some children may be upset too. As a Nation we will mourn and we may react in different ways. At this time, the Department for Education (DfE) have suggested parents may wish to look at the resources here. Please do alert teachers if we need to be aware of any particular reactions.
Clubs
All the texts confirming places in School-led clubs have now been sent and club places added to Scopay for consent and payment. We still have spaces in Art (Years 5&6), Choir (Years 1-6), Netball (Years 4-6), Science (Years 4-6), Competitive Sports (Years 4-6), Cinema (Year 6 only), Fun Crafts & Games (Years 1-3), Junior Book Club (Years 3-6), Computing Fun (Years 1-2). If you would like a place at any of these clubs, please let the school office know as soon as possible.
Help please
We are seeking 6 STRONG adults to help Mr Lucas at 4.00pm for 15 minutes on Monday 12th September to try and fix a problem with one of our storage sheds. Please contact the office if you can help.
Gates
The gate to the staff car park will now be shut for safeguarding purposes. All pupils and families should resume entering and exit through the main pedestrian again.
Well done to…
Our Year 6 pupils for taking on their new responsibility roles this week
PTFA
Our AGM will be held on Zoom from 8-9pm on Tuesday 20th September. Please save the date. All welcome to join us.
Click here to find out what's happening next week and
here to get more information about what's going on in the local area