This week at Bentley...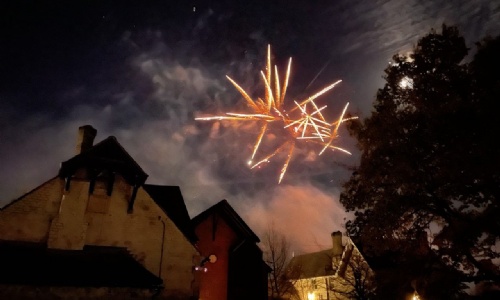 What a terrific event the Bentley Bonfire was last week. We were enormously lucky with the weather and it was a brilliant show. Well done to our super children who helped the economy by donating their Bentley coins to set the bonfire off! Thank you to the Parish team involved, to Mr Turk for his super fireworks display and to all the PTFA team who organised and sold the food, drink and fun goodies. Please see below for our PTFA thank you's.
Today in school we commemorated those who served in the wars and conflicts to look after us. Pupils came to school looking very smart in their uniforms from Rainbows, Beavers, Brownies, Cubs, Scouts and Guides to represent their service and commitment to others as children. Mr Goddard led the school service and commented on how thoughtfully and respectfully children listened.
I hope the rain might cease at some point soon so we can all enjoy outdoor activities this weekend!
Mrs Pinchess, Headteacher
Anti-Bullying Week
Next week is a national awareness raising, for kindness with anti-bullying. This year the theme is 'Reach out' to encourage children and young people to support one another and stop bullying from happening. We will be talking about this in lessons and assemblies. We encourage children to come to school on Monday 14th November to celebrate differences and instead of wearing uniform socks (grey), to wear funky tights or odd socks for the day. You may also have spotted our 'Diversi-tree' in the playground which the School Council have set up to celebrate diversity which we have been thinking about. Information about differences and similarities will be posted on the tree throughout the year.
GREAT NEWS
Mrs Vogel and her baby Marta are both doing well. Mrs Vogel says thank you for all the lovely messages. Insider information tells me Baby Marta reports that her new mummy and daddy are doing a brilliant job.
BOOK FAIR
We are delighted Scholastic will be returning again this term. The fair will be open Monday – Thursday from 14th to 17th November, before school 8.30 - 9.15am and after school 3.15 – 4pm. All payments will be online via the Scholastic website which can also be accessed by a QR code on the day. It's a great opportunity to pick up some super Christmas presents and every purchase you make raises funds for new books for our school library.
CHARITY NEWS
We are pleased to announce which charities have been chosen for this year. The children have thought long and hard to whittle the 15 nominated charities down to the final three; Kaira Konko, WWF and Cancer Research. We have supported the Food bank with our harvest collection, the Royal British Legion with poppies and we will also hold a traditional Bentley Red Nose bake sale next spring.
THANK YOU FROM ALTON FOODBANK
A huge thank you for holding a "harvest" collection for us during October. In total from local schools and churches we received over 4,500 kg of donated food which has really helped replenish our stocks at a time when demand is likely to increase significantly.
We really appreciate all the support that you give to us. The food will be distributed to families in Alton and the surrounding villages. Please if you have any families or staff members who are struggling to afford food please refer them to Alton foodbank and we will be pleased to support them.
Cricket alert
There are great plans afoot within the village to extend the participation and enjoyment of cricket for all ages. A meeting will be held at the Memorial Hall on Tuesday 29th November at 7.30pm to discuss future plans for a cricket and sports club in Bentley. Parents, young people and older children are encouraged to come along to give their views.
Need some extra support at the moment?
We have received funding for those who may be struggling. The money is to supplement households with purchasing necessary basics such as sanitary products, warm clothing, soap, bedding etc. We have used the funding to purchase supermarket vouchers. Please send an email marked confidential if your family would like to request a £50 voucher.
Governor Update
The Resources Committee met this week to agree budget revision. The current challenges for families and in running the school provision were discussed in depth. We know many of you will have seen the news this week about funding cuts in school. You can find out more by looking here https://schoolcuts.org.uk/
News from Mark the piano teacher
Hello all, I'm doing an evening of music and possible random mayhem (for grown-ups!) with my friend Lu at the Phoenix theatre in Bordon on Friday 2nd December. The show is aiming at a light hearted look at the world of opera and will feature Lu's AMAZING voice and humour, backed by yours truly on piano, in a very casual setting. All details on how to book are available on the Phoenix Theatre Website. It would be great to see you there!
PARKING
Just a reminder to say that the disabled bay in the rec car park is for blue badge holders only. We do have members of our community that need to be able to use this space.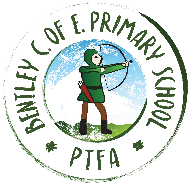 BONFIRE NIGHT
Thank you to our three amazing PTFA Leaders for masterminding everything and to their families for all their support too; Sarah Cordina, Molly Scotton and Sarah Forbes.
A special thank you to Kathleen for supporting the team with all the preparation and for making all the toffee apples again – they were really yummy.
Thanks to all our amazing volunteers – Elise, Tegan, Sophie & Sophie, Sarah, Amy, Andy, Laura, Cress, Georgie, Emma, Katherine, Kelly, Nicole, Lucie, Steve, Mr Lucas, Dave, Ed, Rob, Tim, Sara, Alex, Mrs Drew, Mrs Siers, James & James, Mark, Jane and Chaz, Tamryn, Andrew, Sam, Angela, Molly, Luke & Luke, Mrs Miffling and Mike. (Apologies if we missed anyone's name off – we used the sign-up sheet so you may have stepped in afterwards!). You are all GREAT and we could not have had such a brilliant night without you.
We are still working out the final costs but all our hard work has made over £2500 to support the PTFA projects this year. Thank you so much everyone.
CHRISTMAS TREES
Christmas trees on sale now!
Sizes are:
4-5 ft. - £38
5-6 ft. - £45
6-7 ft. - £50
7- 8 ft. - £55
All profits go to the PTFA. Collection will be at the Christmas fair on 2nd December.
They are beautiful quality and we always get really good feedback on how long they last - click here to order
Click here to find out what's happening next week and
here to get more information about what's going on in the local area