This week at Bentley...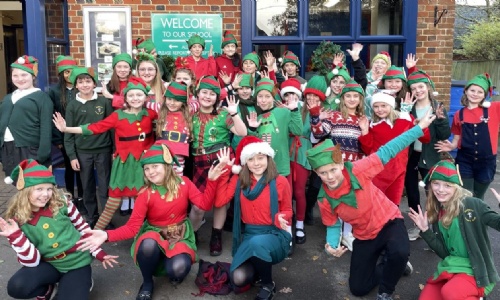 Between the festive 'Jingles Bells' played by choir, decorations going up and the rehearsals underway for the two school performances, we are starting to feel very Christmassy in school this week! Thank you for all your support at home with costumes, lines being learnt and with keeping bedtimes and reading going smoothly throughout.
Today is the big PTFA School Fair which has been masterminded by the three Chairs; Sarah, Sarah and Molly. Ably assisting them are the PTFA Class Reps and former PTFA Chair, Kathleen Proud. A huge thank you to everyone involved and for all your generous donations and support. It is going to be a very special event and really fun, not only for all the children, but for the grown-ups too.
I hope to see you all at the Christmas Fair later in person. Stop by to shop for some lovely gifts, feed the family or have a drink and a chat! All family, friends, neighbours and local people are very welcome to join the fun.
Mrs Pinchess, Headteacher
MESSAGE FROM St Mary's Church
As promised, Sam and Gemma are bringing our Advent videos back!
They are scheduled daily at 6am so they'll be ready and available to watch at breakfast at home, at teatime or before bed…whenever you wish! click here to watch
DONATIONS FOR UKRAINE
We have three Ukrainian families at Bentley, who came to our community as refugees in 2022 due to the very difficult circumstances at home. Our teaching staff have been so impressed by the focus on learning and dedication of the Ukrainian teachers, who continue to teach their pupils in person and online whenever it is possible. However, due to power cuts and the winter weather, it is becoming harder for the children who are still in Ukraine to learn.
We know that at this time of year many families think and pray for others. Should you wish to help, you can do so by buying torches (with batteries) and these will be delivered to the teachers and children in Ukraine. Please drop the torches into school before Monday 12th December.
Eco Council Update
The Eco Council have been doing further research into the impact of humans on marine life. They were shocked to find out that plastic glitter is found in the ocean. They thought about how it gets there, by being wiped up and washed down the sink. If possible they would like to encourage you at home to think about how you dispose of plastic glitter this Christmas. As a school we decided to use up the resources we have, dispose of them carefully and then commit to try to ban plastic glitter from school from 2023.
Basketball Victory!
Mr Goddard had the pleasure of being the staff representative on Wednesday at Perins School with our squad of Year 5 and 6 basketball players. We played in groups of three, swapping players between games and at half-time. The players did a great job with this new format, which was really exciting to watch.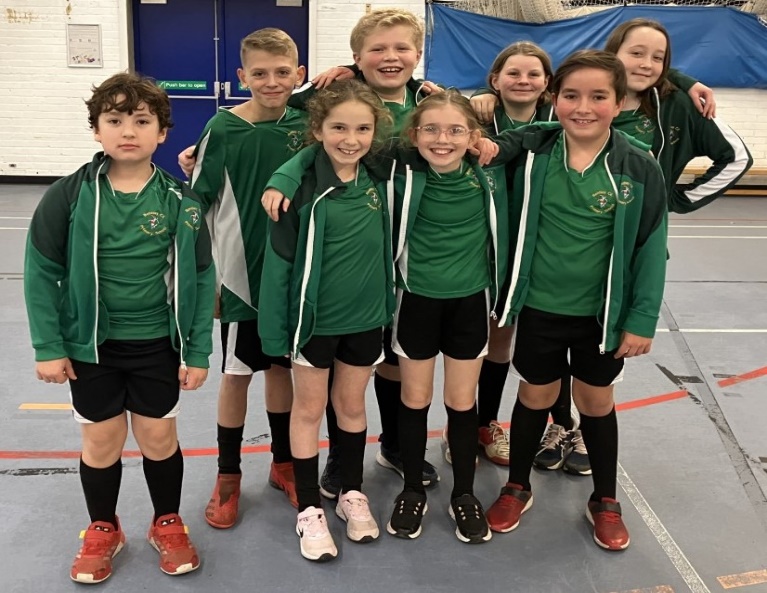 Our team won every game in their pool and went on to the three-way play-off final. They won both of these games too, coming out as the tournament champions. Mr Goddard was very impressed by their team work, adaptability and great enthusiasm.
Congratulations to our players - Poppy, Imogen, Max and Oscar (Year 6) and Poppy, Florence, Pablo and Gabriel (Year 5).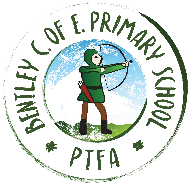 PTFA
Thank you to everyone who was involved in setting up and running today's big PTFA Christmas Fair. We hope you and all your families have a brilliant time today!
You can find out everything you need to know about the upcoming PTFA Christmas Photo Session tomorrow morning (a couple of slots are still available for booking) and the Parents Christmas Event at the Hen and Chicken next week by clicking here
Click here to find out what's happening next week and
here to get more information about what's going on in the local area