this week at bentley.....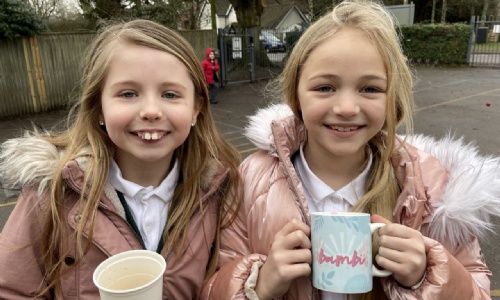 Dear parents, carers and friends of the school,
It does feel as though it has been January for longer than a month already! We have had very cold days, rainy days and grey days, so the Gambia charity hot chocolate was very much appreciated yesterday. We raised an amazing £289.80. Thank you so much for your support…that will buy an awful lot of school lunches for our friends in Sitahuma!
Next week we are doing a pop-up sale on Friday at playtime to support community projects. Children may bring in some pocket money in a named purse/wallet, (maximum of £3 please!) in order to buy some small toys or treats.
In the classrooms this week;
Year R have continued to learn more about Chinese New Year with an amazing 'feast' celebration; tasting yummy food, listening to Chinese music and creating decorations.
Year 1 created lovely animal books to bring home, showing our understanding of animal groups.
Year 2 have been so excited about their amazing history trip to learn more about the Titanic today! Ask them what they found out…
Year 3 have been writing super persuasive texts to Pete the Badger!
Year 4 have predicted and tested simple electrical circuits in science.
Year 5 are enjoying ALL their learning at the moment! They especially like playing hockey in PE and learning about biographies in English.
Year 6 have been impressing their teachers with their algebra work in maths. Great work children!
I hope that some fun is on the agenda for you and your family this weekend; board games, a good walk or a funny family film will keep us all smiling over the winter!
Mrs Pinchess, Headteacher
Spring Eco Lesson/RSPB Big Garden Birdwatch 2023
In our Eco Lesson this week, the children learnt about how they can help our garden birds by participating in the RSPB Big Garden Birdwatch this weekend (27-29 January). It is free to join in - you don't even need a garden to participate! Just find an hour to watch and count the birds and participate in a really important citizen science project. To find out more, click here
The Gambia
Activity

When?

Cost?

Donate a writing pencil from home to donate to a child in The Gambia.

Any day before Wednesday 9th February

Children are very welcome to bring in a pencil you do not need, rather than buying new ones.

We have some special greeting cards you may purchase to make a donation.

See the letter with order form coming home tonight. Purchase before 6th February so funds can be transferred to the Kaira Konko charity.

£3 Sponsor a community project; sports, soap-making, garden.

£5 Sponsor a child to go to school.

Pop-up toys and books sale.

Friday 3rd February at playtime.

Items for sale 10p-£1

Children may bring in a maximum of £3 in a named purse/wallet at the pop up shop.

Colourful clothes day. The whole school is welcome to come into school in their brightest, most happy clothes to celebrate our links to Africa!

Wednesday 8th February – all day at school.

Bring in a donation to support the Kaira Konko charity. All money will go towards school projects. Suggested donation of £2.80 but every penny makes a difference!

Quiz night for grown-ups. Come along for some fun on your own, with a friend or bring a team of 8.

Friday 24th February 7-10.30pm

£12.50 per person for Fish and Chip supper, lots of fun games. Bring some extra money for the bar, games and dessert.
Friday Breakfasts
Join us for our traditional spring year group Social Breakfasts! Bring the whole family or come along for a 'date' with one child or to chat to other class parents. Click here to order and pay
3rd February Year 4
10th February Year 3
24th February Year 2
3rd March Year 1
10th March Year R
Initially we ask that each family books to attend only one breakfast, so that everyone in the school can come along to at least one. We will let you know if places are still available in the week of the event. It will then be possible to book extra spaces.
COMMUNITY NOTICES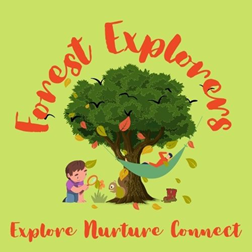 Forest Explorers Opportunity
Do you know somebody who loves being outside and is passionate about nature? Forest Explorers is our new weekly 'Forest School' session every Monday afternoon in our lovely school woodland. We are currently seeking a n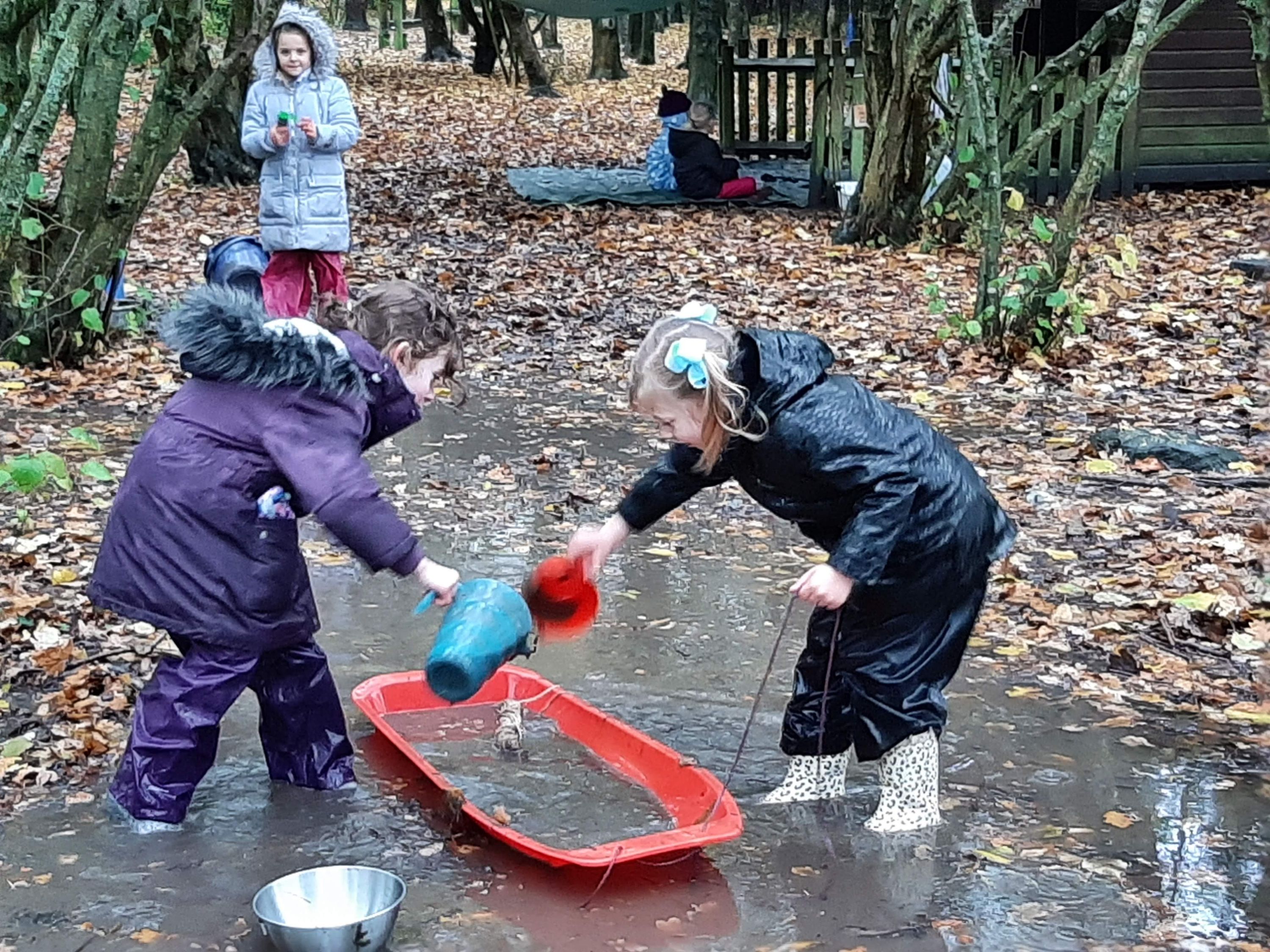 ature-loving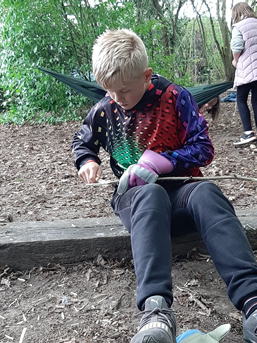 volunteer – parent, grandparent, uncle, auntie - who loves being outside in all weathers to support Madame Jones with the weekly sessions. Experience is not necessary, as full training will be given. For more details contact the school.
There is a lot going on and support available to help families. Please look on our website at the Community pages to see what is new. Click here.
PTFA
Pizza event! - Friday 3rd February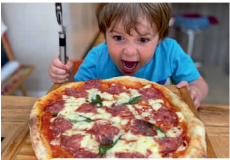 We've teamed up with Doughies for a fun family night in. Order your pizza and cookie kits and you'll receive everything you need to make artisan margherita pizzas (regular or vegan) and warm gooey cookies in your home oven. The school receives £2 per pizza kit and £1 per cookie kit sold. Please visit https://doughies.co.uk/products/bentley-ce
Orders to be placed by Saturday 28th January.
Orders to be collected on Friday 3rd February at pick-up.
Click here to find out what's happening next week and
here to get more information about what's going on in the local area