this week at Bentley......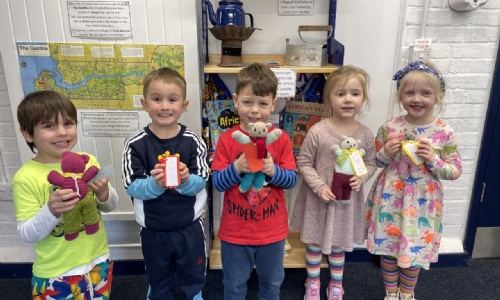 The generosity of pupils, governors, staff and our wider community has been amazing, My bags are full of wonderful books and donations to share with our friends in Sitahuma, thank you very much. Fingers crossed that I can fit in some clothes of my own too! I am very excited about returning to Kaira Konko and look forward to reporting back to you all after half-term.
We raised a grand total of £555 from our Colourful Clothes fundraiser day on Wednesday and everyone looked brilliant! This money will go towards project work and make an enormous difference to the lives of many children and their families in the Gambia. A huge thank you for all your support. Our focus for this work is very much about helping our children to understand more about the world and in developing our kindness and empathy towards others. It has been truly inspiring to read the messages the children have written to the pupils on their postcards.
It was brilliant to see so many of you for Parents' Evening appointments this week. We really appreciate families and the school working together. I think we are now all ready for a break and wish you a super half-term, whatever your family may be doing. See you back at school on Monday 20th February!
Mrs Pinchess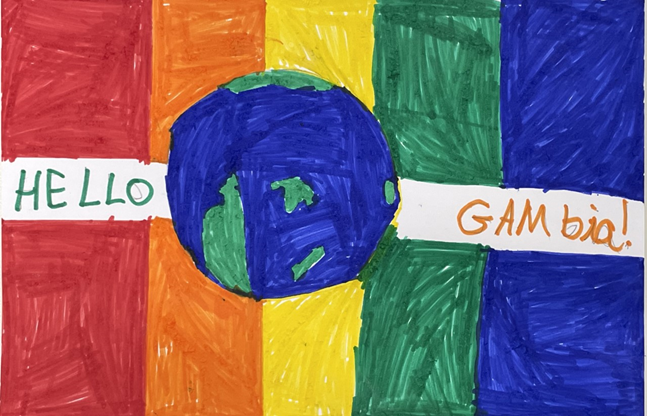 The Gambia
| | | |
| --- | --- | --- |
| Activity | When? | Cost? |
| Quiz night for grown-ups. Come along for some fun on your own, with a friend or bring a team of 8. | Friday 24th February 7-10.30pm | £12.50 per person for Fish and Chip supper, lots of fun games. Bring some extra money for the bar, games and dessert. |
SPORT
The Y5 and y6 tag rugby team represented Bentley at a tournament at Amery Hill School last week. They came 3rd and really impressed everyone with their positive attitudes and team spirit.
World Book Day
This year, the official date for World Book Day is Thursday 2nd March but at Bentley, we will be celebrating World Book Day on Monday 27th February. This is because year 5 will be away on their residential visit to Calshot Activity Centre and we want everybody to be able to join in with the fun!
Here are some of the activities we have planned for the day…
Dress up as your favourite book character on Monday 27th February. If you have the book that your character is from, bring it to school on the day.
A special book themed collective worship.
A story swap with all the adults and children in school.
A virtual author visit for each class.
Lots more book themed activities throughout the day
Happy reading everyone!
Mrs Miffling – English leader
Friday Breakfasts
Mrs Hansen and Mrs Dorosh have been delighted to welcome families in for our social breakfasts this term. There is still time to join us for Infant Breakfasts! Bring the whole family or come along for a 'date' with one child or to chat to other class parents. Click here to order and pay
24th February Year 2
3rd March Year 1
10th March Year R
EAT THEM TO REPEAT THEM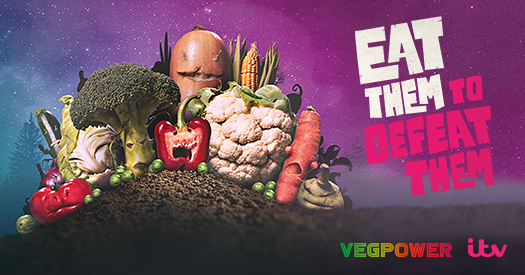 Eat them to defeat them is back! This is a promotion which encourages children to eat more vegetables and to at least try them. Look out for advertisements over the holiday and spot stickers on children if they 'defeat' the vegetables in their school lunches over the next few weeks.
ECO COMPETITION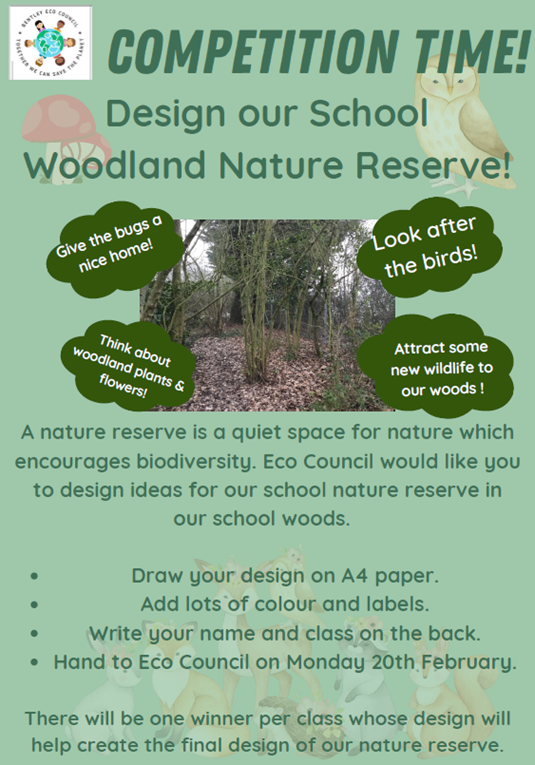 The Eco Council has launched a competition to design a nature reserve for our woods. This was inspired by some work the Year 6 class did last year around developing our school grounds to promote diversity. It is linked to the Eco Schools Award which we are hoping to apply for.
Having a half term clear out?
Don't forget that we recycle lots of things in school. Bringing them in not only saves the planet through recycling, but helps charities and the school budget too. At the school office we collect;
Clean plastic bottle tops
Used stamps
Foreign/old currency
Batteries
Our old clothes/material bank is located by the school bins.
COMMUNITY NOTICES
Solent Mind
Solent Mind are in the process of launching a brand new service to support families and carers supporting children and young people that are affected by self-harm. This service will cover Hampshire and the Isle of Wight. Solent Mind are currently collecting input from potential service users and would be grateful if you would complete their survey if this is something you can do. The poster is on our Community page. On the poster you'll see a QR code which will take you directly to the survey.
There is a lot going on and support available to help families. Please look on our website at the Community pages to see what is new. Click here.

PTFA
We are really excited to announce Mrs Pinchess' leaving party! Put the date in your diary and look out for more information soon! Let's send her off in style…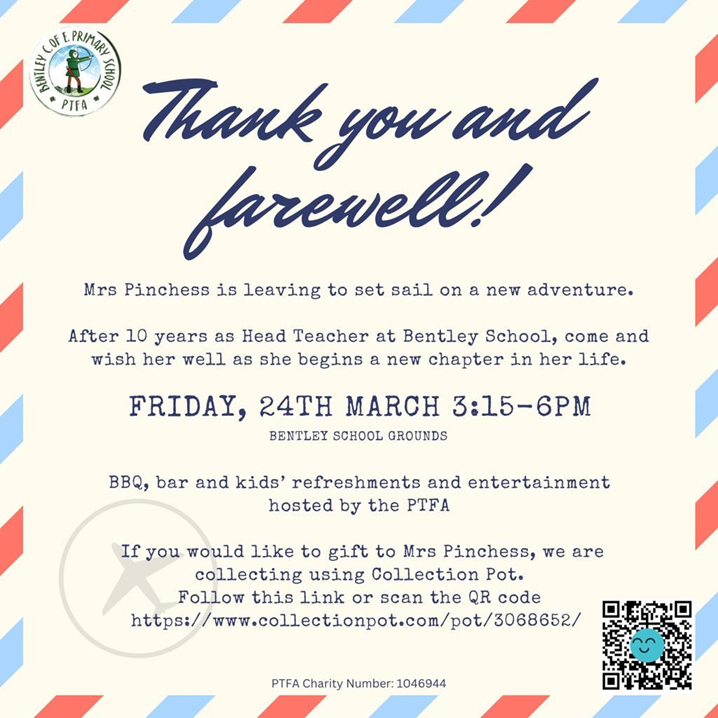 Click here to find out what's happening next week and
here to get more information about what's going on in the local area