this week at bentley.....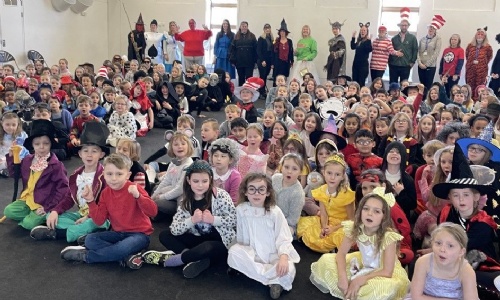 Thank you to everyone for the amazing efforts with our super World Book Day on Monday. We really love reading at Bentley and this annual event is a special celebration of all things 'book'. The children clearly enjoyed the book swaps, online author meets and the dressing up and I think from all the parent smiles that you did too! A big thank you to the Forresters for the super photos they took to mark the event. The photo links have been emailed to parents, so you may purchase them if you wish. Funds raised benefit the PTFA.
A big thank you to everyone who supported our Kaira Konko Quiz night last week. A special thank you to Kathleen and the parents who set up, to our Quizmaster Mr Goddard, adjudicator Mrs Miffling and to Mrs Siers for all her work at the bar. An extra special thank you to Rosie Patterson for baking the most wonderful African print styles cake – it was a most delicious dessert! We made over £700 and a lot of fun was had by all.
This week there has been LOTS going on in the classrooms…
Year R loved learning about our planet, sharing books about space and Earth and singing a song about the planets
Year 1 have been discovering each other's cultures and talents while preparing for the class assembly
Year 2 had fun reading and writing funny nonsense poems
Year 3 enjoyed developing different printing skills in art including using potatoes.
Year 4 loved seeing the dress rehearsal of Shrek at Eggar's. We were so pleased to see Bentley pupils involved in all things theatrical from stage lighting to make up, to choir to dancing and the lead roles! Great work and Year 4 says 'Five Stars!' for the funny jokes and great singing.
Year 5 have had a brilliant time this week at Calshot. A huge thank you from all the parents and children to Mrs Ashby, Mrs Miffling and Mrs Pryce for looking after the children…we hope you have a well deserved drink (or two) to enjoy at the ready tonight!
Year 6 had a great time learning electric dancing in P.E
Please check the PTFA website as there is a lot of coming up including the end of term sponsored Bunny Hop on the rec! The money from these events makes a huge difference and enables us to pay for all sorts of extras. The PTFA pay for the minibus upkeep which saves every parent a lot of money (a coach fare would add at least £10 onto any school visit) and allows us to get out of school to enhance learning. We have an artist coming into school on Monday next week to work with the children to create an amazing Bentley mural which will be paid for by the PTFA fundraising. We are really excited!
Have a great weekend and good luck on getting through the Calshot washing piles.
Mrs Pinchess, Headteacher.
SPORTS
The year 5 and 6 girls football team had a great time competing in the tournament at Perrings last Friday. They played really well as a team and enjoyed the chance to play against other schools.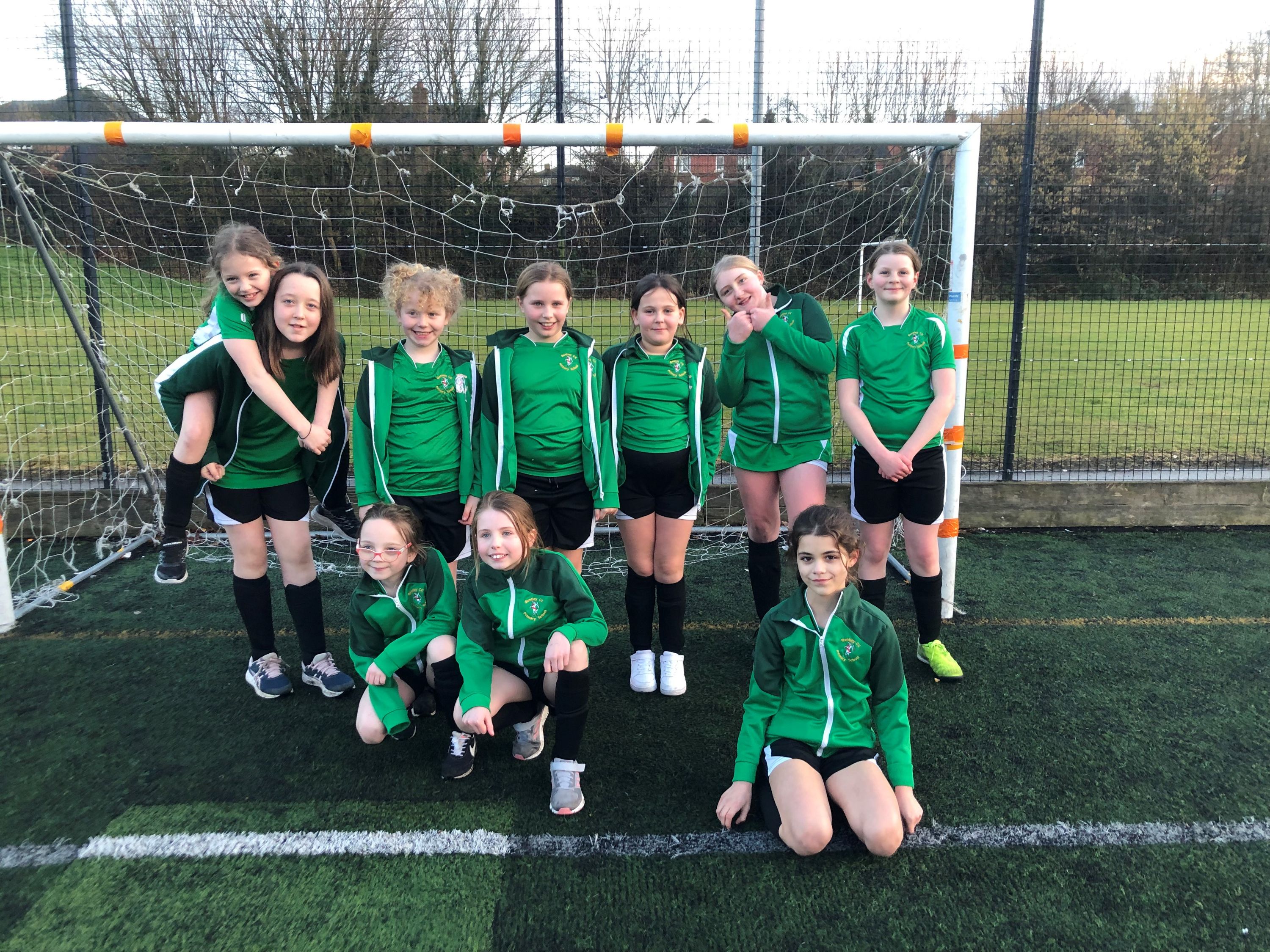 JAM CODING CLUB
Jam coding will be running a fun holiday workshop in school during the Easter holidays from 3rd to 6th April. There will be online and offline activities and a chance for children to make friends and learn new skills. Please see the flyer on the community page.
Year r Friday Breakfast
Mrs Hansen and Mrs Dorosh have been delighted to welcome families in for our social breakfasts this term. There is still time to join us for the last of Infant Breakfasts which will be for Year R on 10th March. Bring the whole family or come along for a 'date' with one child or to chat to other class parents. Click here to order and pay
Governor Vacancy
We have three experienced Governors coming towards the end of their four-year term of office. They have all kindly agreed to stay on as Associate Governors in order to support the school at this time of leadership change. However, we are seeking interested new governors! We have three committees covering Personnel, Buildings & Finance, Standards & Curriculum. Applications are welcome from all interested volunteers; no previous experience is required other than being interested in education, as the role comes with full induction and training. We would encourage parents, grandparents, neighbours and community members to consider this rewarding position. If you are interested, please email the school office or speak to one of our Governor Chairs, Mark Desborough or Emily Spicer.
CALLING ALL DRIVERS!
As you will be aware, when possible we try to enrich the classroom learning with trips and visits. We are very lucky to have a small team of minibus drivers, but we are looking for more volunteers to share the load. In order to keep school visit costs low and to ensure all children have access to the many fantastic learning opportunities we plan for them beyond our village location we REALLY need your help.
Anyone with a full driving license can take a MiDAS Training course which is typically a theory lesson in a classroom with a multiple choice test at the end, and a driving test taken locally in the school minibus. Mr Goddard is running a training session after school on Thursday 16th March 2023 (3.45-5.15) which will be classroom based. Following this there will be practical sessions as part of the training.
Most school visits are between 9-3pm but occasionally we have an after-school event such as a Sports fixture. Some school visits are one off, but we also have Year 3 swimming lessons which run every week for a half-term on a Thursday morning.
The training costs over £150 per person which the school will happily fund. However, we do ask you to make yourself available to drive the minibus at least five times in the school year. We may ask you to drive the minibus for a class which your child is not in
If you are able to help in this way, please sign up by completing the form on our website (https://www.bentleyprimaryschool.co.uk/form/?pid=45&form=195). If you are interested but can't do 16th March please complete the form anyway, so that we can gauge interest levels and run another training course if there is demand. The children (and staff) would be very grateful for your support!
COLLECTIVE WORSHIP
Each class will be leading a collective worship over the next few weeks and parents are welcome to join us to see their child. Worship will last around 20 minutes and will take place in the Sports' Hall at 9.05 a.m.
Year R – Wednesday 8th March
Year 3 – Wednesday 15th March
Year 6 – Wednesday 22nd March
Year 4 – Wednesday 26th April
Year 5 – Wednesday 3rd May
Year 2 – Wednesday 10th May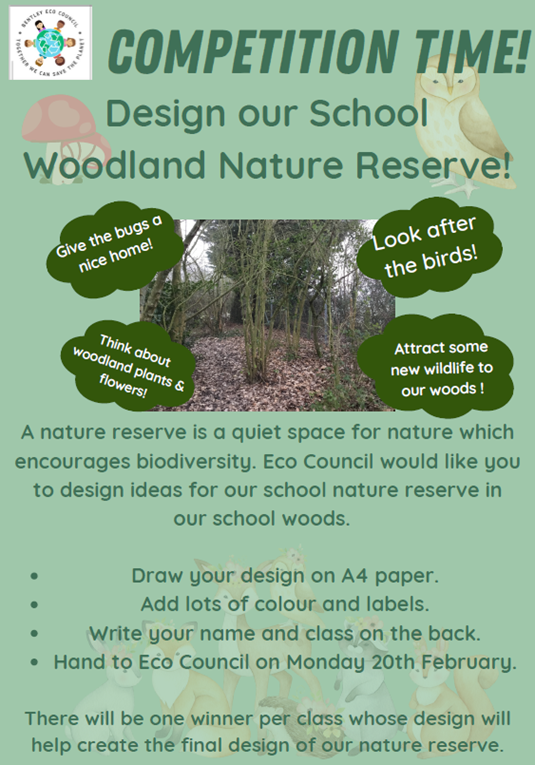 COMMUNITY NOTICES
There is a lot going on and support available to help families. Please look on our website at the Community pages to see what is new. Click here.
PTFA
There are all sorts of exciting events coming up, so do please check the PTFA web page.
Film Night takes place on 17th March 3.15 to 5.30. The film is 'Sing', tickets are £6, including popcorn and a hot dog and are available from http://www.pta-events.co.uk/bentley.
The sponsored Bunny Run will take place on the rec on 27th March, the Bentley Bike Ride on Saturday 1st July and we are of course really excited about Mrs Pinchess' leaving party!