this week at Bentley.....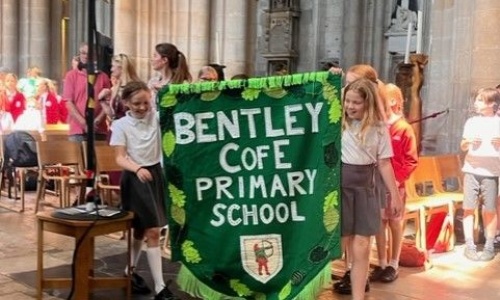 What a wonderful week we have had here in school! Following on from a successful Sports Day last week, Year 5 and 6 represented the school brilliantly at the Alton Cricket Festival this week. A boys' team participated on Tuesday and a girls' team on Wednesday with both teams winning lots of their matches. We are waiting to hear if they have made it through to the final being held in Southampton next week! A big thank you goes to Mr Goddard and Mr Metters for taking the team to their matches, driving the minibus, cheering the team on and keeping them cool!
Other events that have happened in school this week have been:
Year 1 completed the Phonic Check Test in the alien spotting headquarters (the Powell Room to the rest of us). I have it on good authority that lots of alien words were spotted and sounds identified!
Year 4 completed the Multiplication Check Test. The test requires children to answer multiplication questions rapidly and the Year 4 team were really proud of how quickly the children were able to demonstrate their multiplication skills!
Year 6 attended the Leavers' Service in Winchester Cathedral on Wednesday where they celebrated their time at Primary School with many other Year 6 children from across the diocese. They also started their programme of transition sessions with a visit from the Year 7 lead at Eggar's on Thursday.
Nature Club held a special celebration event on Wednesday afternoon to showcase the work that's been done on the new nature reserve so far.
We also welcomed our new Year R children to school in the first of their transition visits on Wednesday.
Today we have all been enjoying our mufti day. A big thank you for the lovely donations and generous raffle prizes. The PTFA have been working so hard behind the scenes to get everything ready for us to have an absolutely wonderful Summer Fair next week and there will be lots to keep people of all ages entertained. We do still require some help for a small number of stalls so please volunteer to help if you can.
Mrs Miffling
Acting Headteacher
Year 6 Leavers Service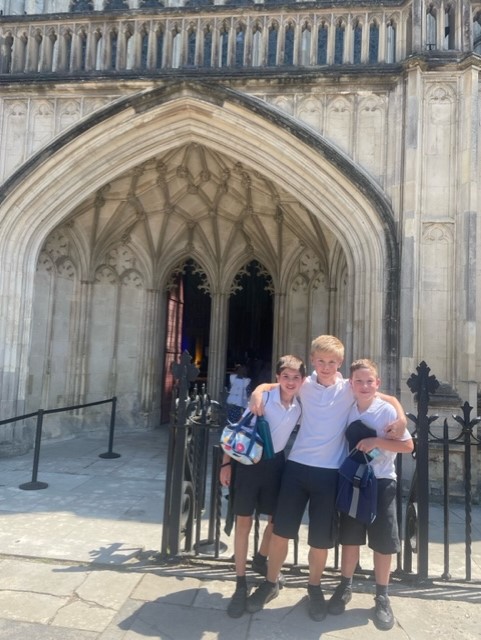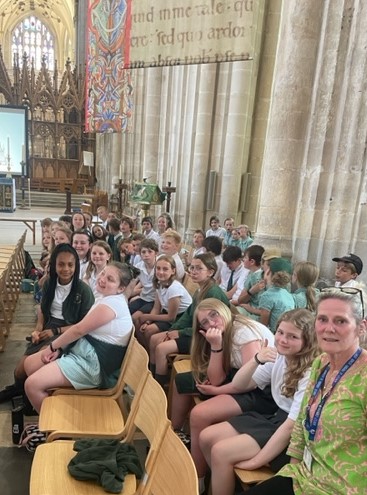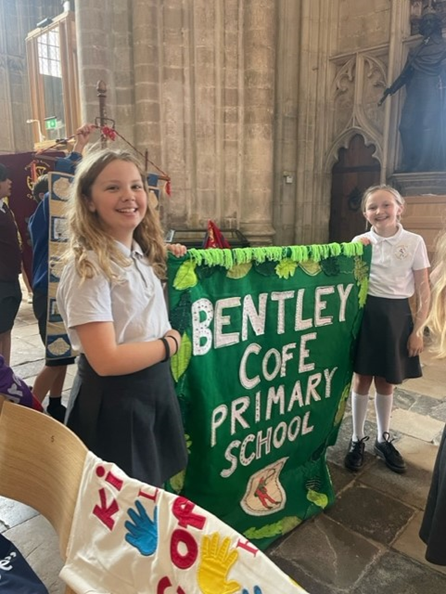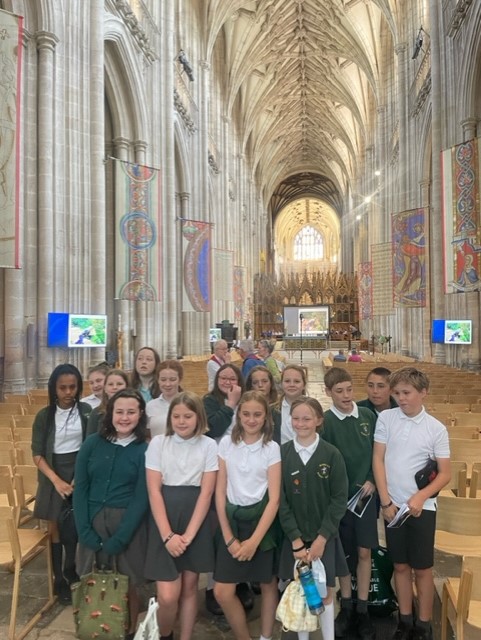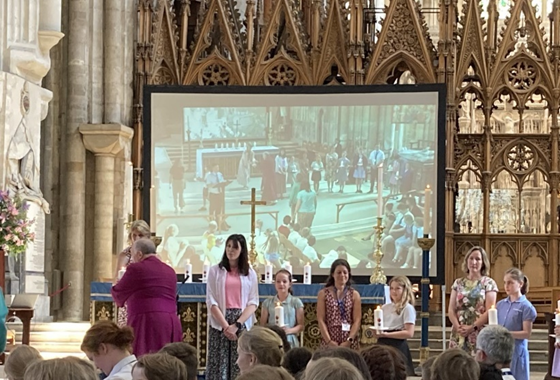 Raffle Tickets
Please remember to return your raffle ticket stubs and money to be in with a chance of winning one of the wonderful prizes at the Summer Fair on Friday.
Jacobs Race Night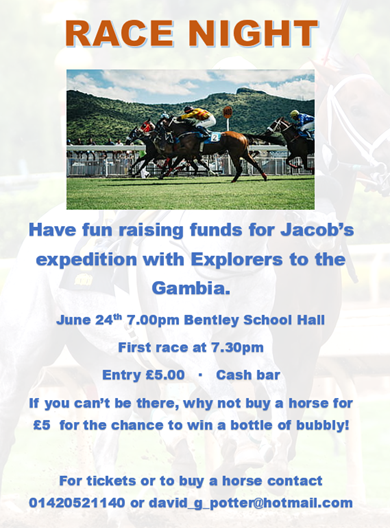 Jacob (a former Bentley pupil) is going to Kairo Konko in the Gambia with Hampshire Explorer Scouts this August. They plan to carry out several projects including building a staff room for the school, decorating a nursery, and helping the local children with bike maintenance so that they can get to school.
A Race Night is being held at school on the 24th June to fundraise for Jacob to participate in the expedition, (with any surplus funds being donated to the local projects). Please come along and help us, it promises to be a fun evening whilst also supporting a very worthy cause...
On the night, the evening will be hosted by two of the leaders of the Gambia expedition. They will be showing horse races on the big screen, with everyone able to have a (small) flutter on the races for excitement, and a drink from the bar run by the Bentley scout leaders.
Tables seat up to 8 people and tickets are £5 each. Please see the flyer for booking details.
COMMUNITY NOTICES
For information on available clubs and to find out what is going on in the local area please Click here.
PTFA – upcoming events
⭐️ 🐻 Teddies and soft toys needed! Please donate at drop off or pick up!
🎟️ Raffle tickets were put into book bags last week. Please return with the money ASAP. Please ask if you'd like more tickets. Please return any unwanted tickets into book bags. Raffle will be drawn at the summer fair. There are loads of great prizes to be won!
⭐️ Summer fair - Friday 23rd June 3:15-6pm
Summer fair - Friday 23rd June, 3:15-6pm
This event is open to everyone. Please invite extended family and friends.
Please support your reps and us by signing up to help on the day - we can't do it without you!
⭐️ Ice Cream Sale - after school, Friday 30th June
⭐️ Bentley bike ride - Saturday 1st July
Do you have any keen cyclists in your family? This year it is a family friendly route of 30km, aimed at teens around 10 years old and upwards. Sponsorship is per family. We need lots of Bentley families and friends to get involved and enjoy a (hopefully sunny!) ride through the countryside. Return back to the school with a bbq and bar ready for you!
Please watch the video all about it here: https://youtu.be/R74MPKKnpOQ
⭐️ Ice Cream Sale - after school, Friday 7th July
⭐️ Ice Cream Sale - after school, Friday 13th July
⭐️ Ice Cream Sale - after school, Friday 21st July
⭐️ Camping Night on Froyle Rec - Saturday 22nd - Sunday 23rd July.
Each pitch is £25 and includes breakfast Sunday morning. Pitches are selling fast so get booking!
Please book via PTFA website.
http://www.pta-events.co.uk/bentley
THERE ARE ONLY 2 PITCHES LEFT!
Please see the PTFA page for more information