this week at Bentley.....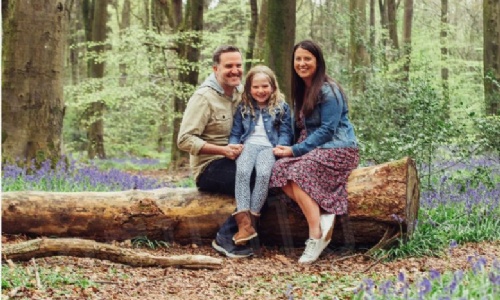 The staff would like to welcome you all back after the summer holidays! As you are aware, Mrs Hallett, our new Headteacher, is unable to be with us in school at the moment, however she has sent the following message for the school community:
Welcome back after the summer holiday. I hope you all managed to have a break at some point and that the weather didn't dampen any plans. As a family, we managed to get away to Cornwall and, although the weather was not kind all the time, it was still a wonderful week to simply be together.
Although I am incredibly excited to be writing my first Bentley newsletter, I cannot help but be saddened that I have not been able to be inside the school building. Mrs Miffling and I have chatted regularly through the week and she has been telling me all about how well the children have settled back into school and the exciting things they have been getting up to in their classes. Together, we are finding ways that I can be an active part of Bentley whilst, at the same time, following the doctor's orders! This week, I recorded a video that was shared in Collective Worship and I set the children a challenge in their classes of finding a way to share what they love about being at Bentley Primary School. Very soon, I will be sending out a form to find out parent views as well.
Mrs Hallett
Headteacher
More about Mrs Hallett...
I am hoping to meet many of you at the Family BBQ on Friday, but I thought you might appreciate finding out a little more about me!
I live in Basingstoke with my husband Paul, my 8-year-old daughter Emily and our crazy cat called Luna. I have worked in several schools across Hampshire but spent the last few years at The Butts Primary School in Alton, where I was Deputy Headteacher and Acting Head for a period.
In my free time (!) I spend as much time with my family and friends as possible - whether it be having fun at a water park, making pizzas or chilling out with popcorn and a movie!
One of the things that attracted me to Bentley was its sense of community - us all working together to create the very best education for our children. I look forward to finding out all the things that you love about Bentley.
A few reminders as we start the year…
Meet the teacher Dates
This is a great opportunity to chat to your child's new teacher, learn about what the school day will look like in their new class and get information about the curriculum, homework and reading expectations. You will also be able to ask any questions you might have about the year ahead.
Please come along on the following dates:-
Yr 1 – Monday 11th September at 2.45pm.
Yr 2 – Tuesday 12th September 2.45pm.
Yr 5 – Thursday 14th September 2.45pm.
Yr4 – Monday 18th September 2.45pm
Yr6 – Tuesday 19th September 2.45pm
Yr3 – Thursday 21st September 2.45pm
Uniform
Children are not permitted to wear jewellery to school unless for religious or medical reasons.
Children are allowed to wear a small pair of stud earrings if they have their ears pierced. No hoops or large earrings please. Children must remove their earrings or cover them with tape when they have PE. This is for health and safety reasons.
Children are allowed to wear a watch but this must not be internet enabled or have the ability to take photographs.
Children are not allowed to wear nail varnish to school.
Black school shoes only (no sandals with open toes, as this is not safe for playing in the wood).
All children should have a green school book-bag. Rucksacks/backpacks are not allowed.
A link to our uniform policy can be found here:
https://www.bentleyprimaryschool.co.uk/page/?title=Uniform&pid=39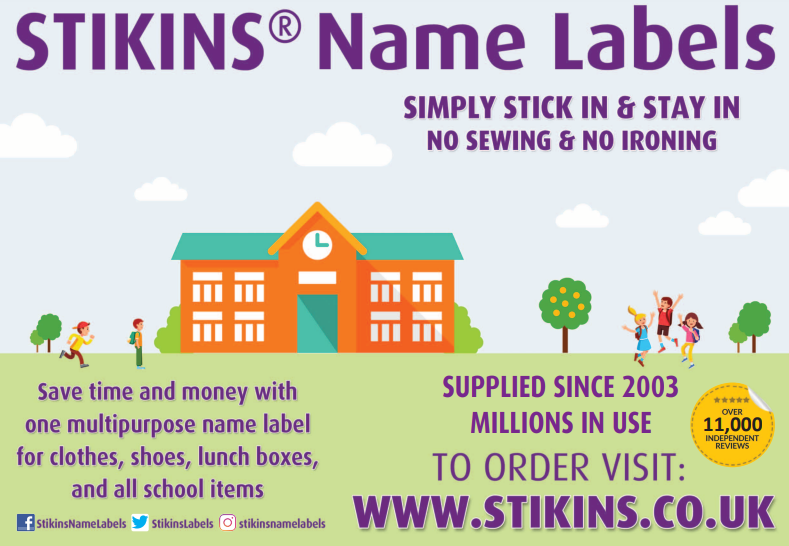 Please also remember to ensure your children's clothing and possessions are named. This will help us keep lost property to a minimum. If you are ordering labels from Stikins please quote the school number 1777 as they donate a percentage to the school.
Snacks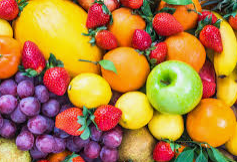 Years 1-6 Infant children are given a fruit or vegetable snack at morning break.
If you are providing your child with a snack this must only be fruit or vegetables. Plain, dried fruit such as raisins is fine. Children are not allowed to have biscuits, cakes, cereal bars, fruit winders, crisps etc. at break time. They are allowed to have these in their lunch box for lunchtime.
Plain water only in water bottles to keep your child hydrated throughout the day.
No nut products please.
Parking
Please do not park, or stop your car to drop off or pick children up, on the yellow zigzag lines or the double yellow lines surrounding the school. These lines are in place to keep our children and families safe as they start and finish school, and road visibility is significantly reduced if cars are parked there.
Summer reading challenge
The summer reading challenge comes to an end on Saturday 16th September and Alton Library have been in touch to say that lots of children from Bentley have taken part this year. If your child has taken part, make sure you head to the library before the 16th so your child can collect their medal and certificate, as we will be celebrating the reading challenge in Collective Worship on Friday 22nd September.
Head Lice
Head lice are a pest all year round and, as we return to school, life will become much easier for them to find a head to take up residence in, so please make sure you regularly check your child's hair for these pesky pests! Although lice can be seen in dry hair, the best way to check is by combing wet hair with a fine toothed 'detector' comb. Treatment, if necessary, can then be done by using either the wet-combing method or a special lotion available from chemists over the counter or on prescription for children. If lice are found, it is important to check the head of everyone in the household and treat them too if they are also found hiding there. Regular wet-combing with a fine toothed comb as part of routine hair washing is the best way to prevent the problem recurring. If you would like further information, the school nurse is available for advice. Let's stop making life too easy for the louse!
Apple Picking
The PTFA would be very grateful for any help from parents with the annual apple picking.
Class dates are as follows:-
Yr1 – Tuesday 19th September at 9am.
Yr5 – Thursday 21st September at 9am.
Yr4 – Monday 25th September at 9am.
YrR and Yr6 – Thursday 28th September at 9am.
Yr2 – Monday 2nd October at 9am.
Yr3 – Thursday 5th October at 9am.
Bentley PTFA (Parents, Teachers & Friends association)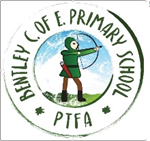 Visit the PTFA website by clicking here
Click here to get more information about what's going on in the local area