this week at Bentley.....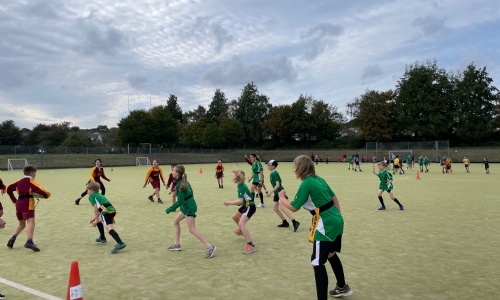 It has been another busy week at school with lots of interesting and fun learning taking place. I needed to drop a few bits off at school this week (safely at the school gate!) and had the pleasure of arriving at break time. It was wonderful to see all the children playing so happily. I was treated to lots of children coming up to the gate and saying hello - I cannot wait to be in the school building with them all properly!
Earlier in the week, Year 3 had a wonderful time at the Gordon Brown centre where they enjoyed familiarising themselves with the site ahead of their residential visit in May, meeting the animals, taking part in a nature walk and building some dens in the woods. The children represented Bentley fantastically well with their impeccable behaviour – well done Year 3!
Today, the Young Shakespeare Company visited school to perform the play Romeo and Juliet for Years 5 and 6. The Young Shakespeare Company has been coming to Bentley for over 20 years and the performance is always thoroughly enjoyed. As well as watching the play and learning about the Shakespearean language, the children were also able to participate in the action by playing some of the parts.
It has been wonderful seeing all your support on the school's Facebook page. It is a great way for us to show you inside the school and for you to see what the children are up to. I cannot wait until we are able to have some children in the photos, so that you can see their smiling faces! Thank you to everyone who has already returned the media consent form.
Mrs Hallett
COMPETITIONS
Congratulations to our year 5 and 6 rugby team who competed in a local tournament at Amery Hill School yesterday. They played really well and came a brilliant third overall!
Well done too, to our year 5 and 6 mathematicians who represented Bentley in the Logic Cup at Lord Wandsworth College. This was the first time Bentley had entered a team and they came 6th out of 10. They really enjoyed the day and we were very proud of them for doing so well in their first attempt and tackling some very difficult questions.
Harvest Festival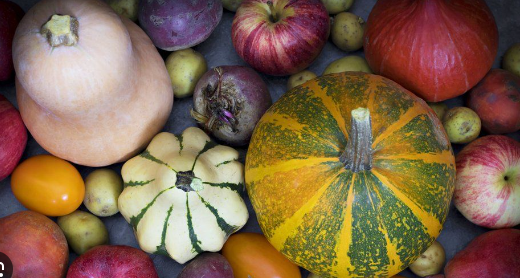 The children have been busy preparing for our Harvest Festival next week and parents and families are warmly welcomed into school to share collective worship with us on Thursday 12th October. Infant harvest festival will be at 9.05am and Juniors at 9.30am.
In keeping with our Christian value for this half-term of generosity, we would be very grateful if every child could bring in a donation of dried or canned food (non-perishable and no glass items, as children carry these from the classroom into the hall themselves and please check for expiry dates!). We will pass these much-needed supplies onto the Alton Food Bank.
Online Safety Session
On Monday 16th October, Year 5 and 6 will be taking part in an e-safety workshop led by Phil Bagge, Computing Inspector/Advisor from the Hampshire Inspection and Advisory Service. This will be followed by a safety session held online for parents (adults only) from 7 to 8 p.m. on Google Meets. The parent session will explore the use of social media and its impact on mental health and will explain how parents can safeguard children online, with simple yet effective ways, and how to adapt rules as children become more mature.
Click here to access the session: https://meet.google.com/yrh-qqeq-msg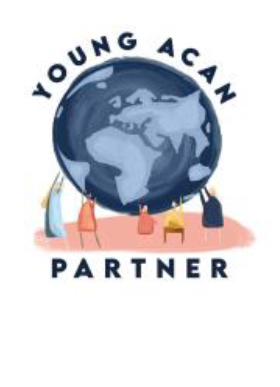 Eco Update
Litter picker backpacks!
This week young ACAN (Alton Climate Action Network) presented the Eco-Council with 20 foldable litter pickers, courtesy of an EHDC grant from Cllr Ginny Boxall. These litter pickers are for our litter picker backpacks, which is a project started by last year's eco council. The concept of the backpacks is simple. Hire a class litter picker backpack f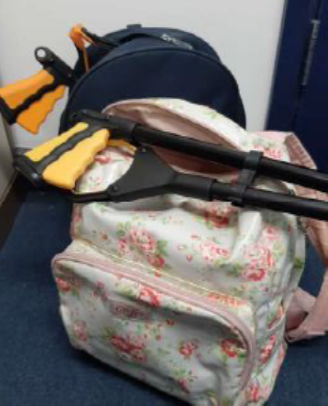 or the weekend and go out and make your community a better place. Inside the backpacks are reusable gloves and a bag, a foldable litter picker and a notebook to record how many bags you have collected (we will gather this information at the end of the year). So far, we only have two backpacks – one in year 4 and year 2. We still need to collect a further 12 to allow each class to have two backpacks each. So, this weekend, please get hunting and bring in any unused backpacks and give them to your class eco council rep. Thank you in advance!
National Education Nature Park
This week marked the launch of the National Education Nature Park and Bentley has signed up to take part. The children at Bentley love nature and are passionate about protecting it, so we are participating in this national project, which has been commissioned by the DfE and is led by the Natural History Museum. In this week's Eco lessons, the project was officially launched with an activity called Hidden Nature, where the children were encouraged to look for less obvious signs of nature in the school grounds. We found everything from ladybird larvas to maggots burrowed inside acorns! To find out more, click here
OPEN DAYS – Year R 2024
Our first open morning for anyone interested in joining our reception class in September 2024 will take place on 19th October at 9.30 am. Please spread the word. Places can be booked via the website on the following link Yr. R 2024 open day bookings
There will be another on 14th November at 9.30 am and two open afternoons on 30th Oct and 10th Nov at 1.30pm.
PTFA
Infants, don't forget to sign up to the first film night of the year! Straight after school until 5.30 pm next Friday (13th). Popcorn, hot dog and a sweet treat at the end are included, for £6 per child.
Volunteers are needed (please sign up on the pta website as you buy a ticket). www.pta-events.co.uk/bentley
Juniors' tickets are also available to book for 17th November.
Bentley PTFA (Parents, Teachers & Friends association)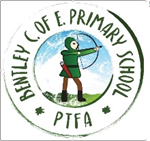 Visit the PTFA website by clicking here
click here to get more information about what's going on in the local area