Fun at GBC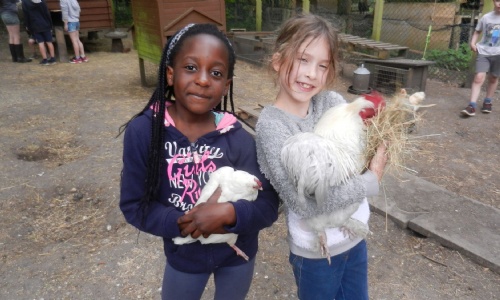 Our Year 3 and Year 4 children had a wonderful time at the Gordon Brown Centre on their residential trip last week.
The weather could not have been better and they had a fantastic time with lots of geography, history, team building and outdoor pursuits taking place. We are all very impressed with the new Shrubbery building where the Year 4 slept in their dormitories and the children were settled, happy and enjoying the freedom and space which the site offers. Parents often comment on the new grown up skills the children bring back from GBC; making their own beds, doing dining hall duty and dealing with clothes and showers are all important life skills that Bentley CE Primary School rates alongside reading, writing and arithmetic.
We are very fortunate to have super staff members who take on the responsibility (and a million risk assessments) to make these residential trips possible. A huge thank you to Mr Goddard, Mrs P, Mrs Miffling, Mrs Patey, Mrs Scott-Bromley, Mrs Hamer and Miss Enticknap. Each one of them is in 'loco parentis' mode as the children play happily in free time after tea; from dealing with minor first aid issues, to comforting someone in a homesick moment, to refereeing a football penalty shootout!
Click here to take a look at some of our favourite pictures from the week and here to read the blog.