Year 1 and 2 retaining champions of CM sports football trophy!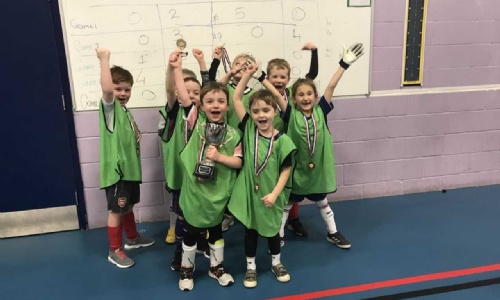 Following a few weeks of Friday night training, I had the pleasure of supporting 10 year 1 and 2 children play against other local schools in a fantastic tournament.
All children played extremely well, showing great team work, super skills and positive attitudes. It was an absolute delight to watch and I am very proud to say that for the second year running, Bentley were the champions! Well done to all of the children who took part in the training and the tournament and a special well done to Harrison for winning player of the match!